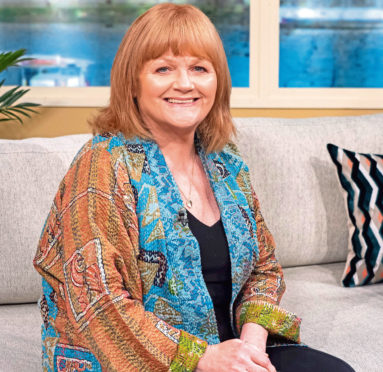 Hello from lockdown LA!
Well, technically it's called a Safer At Home order and is quite similar to what's going on back in the UK.
While I've been in the house I've been trying to catch up with friends, as well as look for a bit of inspiration.
The phrase "can't cook, won't cook" really could have been coined with me in mind.
Amazingly though it could also be applied to the UK's most beloved cook, Downton Abbey's Mrs Patmore, played by Lesley Nicol.
When Lesley called this week I said I needed some cooking tips – but knowing her well and knowing she has the same kitchen ability as me I thought I would be out of luck!
But Lesley surprised me.
"You'll never believe this but I've now become a mad woman demon cooker!" she said.
"I'm cooking and baking all the time.
"I'm vegan now and get veggies delivered and I'm making soup all the time.
"We have some elderly neighbours here in LA so we pop containers of soup all their doorsteps!"
So not only has Lesley become a dab hand in the kitchen, she's become a mini meals on wheels service.
I think it's a good idea to be good to yourself during isolation – but the problem is, as I look at the last of the New Year shortbread I've just tanned – you can be a little too good to yourself.
"Today I'm doing chocolate cake which could be bad for the figure," added Lesley.
"I'm staying healthy by walking the dogs but a little concerned about putting weight on.
"I'm wearing sweat pants every day, which is terrible as they fit any size, so I'm going to squeeze into jeans again soon – just to make sure all is OK!"
Lesley and I both share a love of watching and performing in musicals.
We've both appeared in The Rocky Horror Show, but not together. However we did give it our best Time Warp at Christmas on the karaoke. Hearing me sing? It's one way to make sure people stay at least six feet away!
Lesley also appeared in the West End in Mamma Mia and Annie, to name but two great shows, but her next big project is her one-woman show.
"I'm using the time to get the show in great shape, it'll have ten original songs with stories everyone can relate to," she told me.
"It's called How The Hell Did I Get Here?"
Now that's a name I can relate to!
Sad news arrived last week following the passing of the amazing Honor Blackman.
I met her twice – once back when I was doing Pebble Mill At One and then again on my radio show.
I loved interviewing her on the radio more than anything. When you're wearing headphones it was even better to hear that amazing voice and throaty laugh.
It makes me tingle just thinking about it!
She was gracious, funny and a really wonderful actor who could handle comedy and drama with equal aplomb.
I also remember her saying to me, a huge James Bond fan who brought along a lot of memorabilia to our meeting, in that wonderful husky way she had: "What else have you got for me to sign?"