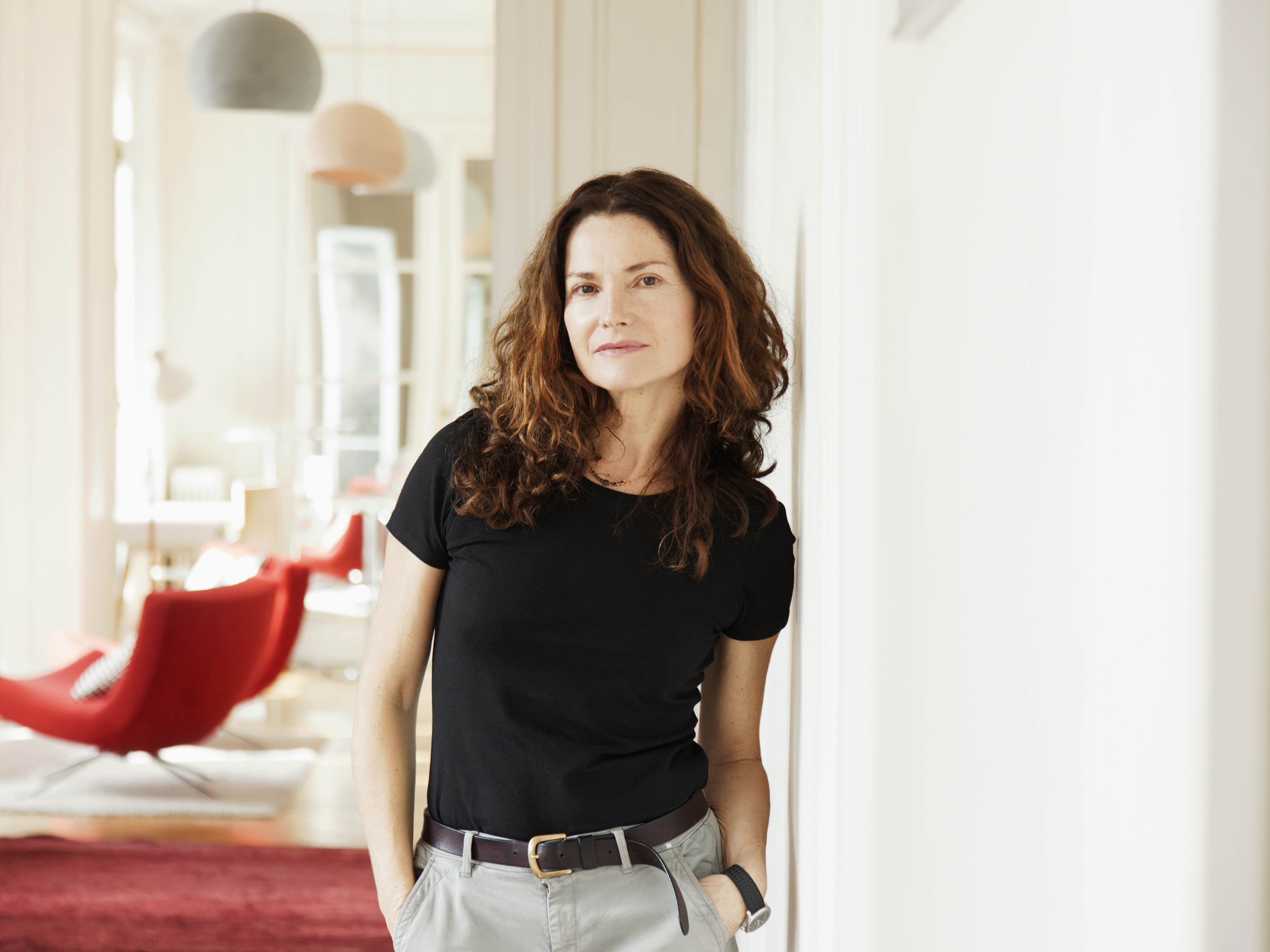 NEVER wear glasses on a first date, keep regular salon appointments to avoid grey hair, and don't reveal your age to anyone.
That's just some of the advice given by Parisian author Mylene Desclaux to women who want to look and feel younger than their years.
French women have always been considered to possess an effortless elegance – a certain je ne sais quoi – that makes them look and feel ageless, and the 59-year-old's self-help book is meant to reveal the secret.
Her book, Les Jeunes Femmes de Cinquante Ans, Why French Women Feel Young at 50, offers Scottish readers some tips and advice from their stylish counterparts across the Channel.
Based on her own experience of turning 50, Mylene's book started life as a popular blog, and she believes writing has helped her come to terms with entering a new chapter in life – something she wants to share with other women.
"I decided to start a blog when I turned 50, as it was a difficult time for me. My children had left the nest, I was single and I had stopped working. So, I thought, 'What can I do with my life?'
"I had a lot of success and then after 50 everything changed for me. So the blog helped me to think about myself – it went with me every step of the way.
"It was just like a diary. I wrote not only about problems faced by women in their 50s, but also about my life, my travels, my social life and things I thought were funny. I decided to then help other people, too. I think if you help people, it feeds you."
In general, she urges women over 50 to banish regrets and stop looking backwards.
But some of her specific tips – "Don't have a 50th birthday," "Botox only once every two years," "Never mention the menopause." and "Change your name if it is dated" – have been derided by some readers as out-dated, superficial and a little silly.
She responds by stressing the most important thing is a positive attitude to getting older and grabbing life by the horns.
She said: "I was in a difficult place at the beginning, but I tried to change and transform all of my stress into a kind of joy.
"And I would like to share my positive mind-set with my readers. In the book, I share positive thoughts.
"Age is a bleak subject, and I think it's more difficult for women to deal with than men. I would like to change and translate how we think about being 50 – it's an opportunity, you are freer and it's possible to be very happy.
"When my therapist told me that 'age is an abstraction' I realised that. Why had I been focused on age, ageing and getting old? I tried to start thinking differently, and I think I have succeeded in that for myself."
On whether the French approach ageing differently to women here, Mylene argues the perception of the stylish Parisian is something she hadn't considered before her book was translated into English.
"I have discovered there is a very different mentality between the French and Brits – that wasn't something I knew before I started doing interviews and seeing the reaction to my book," she explained.
"British women have this feeling that French women are more glamorous and elegant but I don't know why! I don't feel superior in my elegance. It's very much something that comes from the British side."
Despite being worlds (or at least oceans) apart, one thing we perhaps do have in common is the feeling that turning 50 is a milestone we don't necessarily want to celebrate. But Mylene advises that new beginnings should still be recognised with a party, as long as you don't divulge the reason.
As she writes in her book, "Over 50, where's the advantage in broadcasting this numerical progression? We can still ignore it, at least for a few years."
She also believes getting older is an opportunity to begin again, and hopes this is what readers will take away from her book.
"Turning 50 is a new start, but it doesn't need to be a new stress. It's possible to fall in love or start a new job but just in a different way," she said.
"The most important thing is to feel free to do what you want – who cares what other people think? Your parents, they are old. Your children, they are gone. The feeling of being free is very important, and so is taking a chance."
She added: "The more difficult thing is finding the right way for you – what's right for me might not be right for other people. I have just given my tips and shared my own path, but that might not be right for everybody."
---
Parisian Mariam Bye, 51, from Edinburgh, has lived in Scotland for 20 years but is unconvinced that French women age better. But, she says, if they do, better skincare might be the secret.
I do think women look after themselves in Scotland, just as much as they do in France.
But from a very young age, French women are always told to look after their skin, so from that perspective perhaps we start a bit younger.
In France, it's more about looking after your skin, whereas here women wear a lot more make-up.
French ladies will also buy the next big thing. If they hear about a new cream, they will go straight to the shops.
The pharmacy in France is like the sweetie shop here in Scotland!
We love our products and we're constantly looking for something new.
And although her fellow countrywoman are often considered to be very chic, Mariam says this has more to do with being Parisian than French. If you live in a city you tend to do more – you wear make-up and different clothes than if you were in the countryside.
French women do look after themselves and make an effort – they care about what other people think, and what perception people have of them.
It's all about being able to keep up with other people and making yourself feel good.
There is a bit of a legend about French women being glamorous.
I think we are, but no more than other people although I still find Parisian women very glamorous when I go back there.i certainly feel happy in my 50s. I think women of my generation have a different outlook than our parents.
I certainly feel younger than my mum at 50 – hers was a whole different perspective and generation altogether.
---
French women are world-renowned for their style and glamour but they've got some tricks. Here's five of the best.
Invest in quality
You won't find French women rooting through the rails in Primark, H&M and New Look – their wardrobes are filled with expensive, good quality items that stand the test of time. Instead of buying cheap clothes often, invest in one or two luxury pieces you can wear again and again.
Create a capsule
A 2018 survey found UK shoppers own £10 billion worth of clothing they never wear. In France, stylish women adhere to a capsule wardrobe. The French Five-Piece Wardrobe Plan often contains a plain tee, timeless jeans, a tailored blazer, a statement skirt, and a little black dress. Parfait.
Buck the trends
Keeping up with the latest en vogue looks can be costly, especially when so-called fast fashion goes out of style within just a few months. Emulate Parisian chic by avoiding trends that will quickly date, opting instead for classic lines, simple colours and well-fitting individual pieces that last from season to season.
Earn your stripes
Yes, French ladies really do love a Breton stripe. Wear your nautical t-shirts and jumpers with jeans – preferably Levi's – and you won't look out of place strolling down the boulevard. Update your look from day to night by adding a blazer and simple court heels.
Keep it simple
Don't overdress, don't clash patterns, and don't over-complicate your look. The key to French style has always been simplicity. As fashion icon Coco Chanel once said of accessorising, "Before you leave the house, look in the mirror and take at least one thing off."