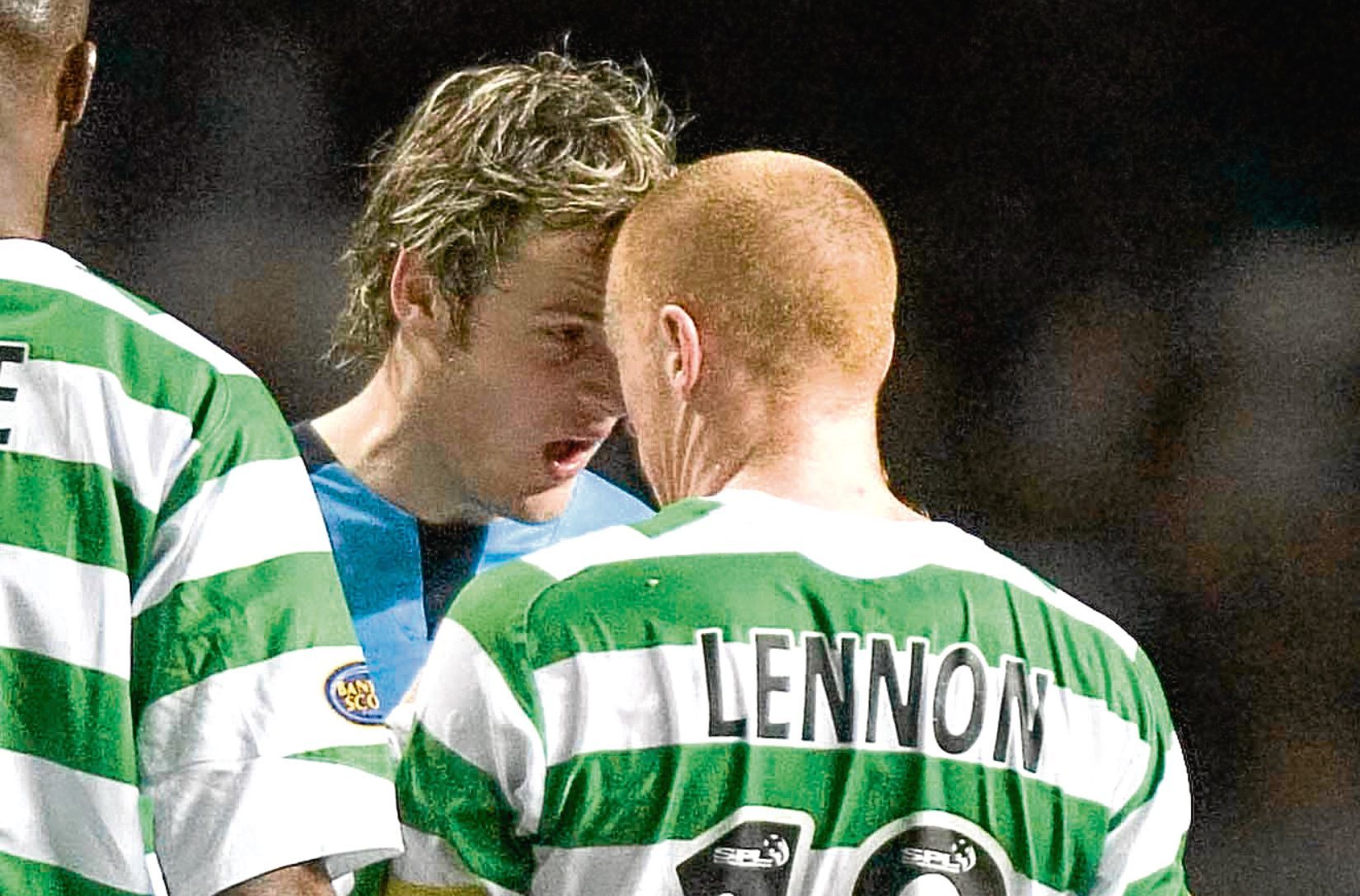 ANTHONY STOKES cannot help but smile as he recalls his first memory of crossing paths with Neil Lennon.
The pair were at each other's throats during a feisty fixture between Celtic and Falkirk.
It was an appropriately acrimonious beginning to a relationship which has never been sedate.
However, Stokes is adamant there is nowhere he would rather be than Easter Road, working under one of the most-pivotal figures in his varied career.
Lennon coached Stokes at Parkhead during the striker's most-prolific spell, scoring 68 goals during the Northern Irishman's four years at the helm in Glasgow's East End.
No manager is a bigger advocate of Stokes' undeniable quality than Lennon. But, that ensures nobody is more fierce in their criticism when he slips below those standards, on or off the pitch.
Perhaps the writing was on the wall back in 2006.
"I remember he got sent off playing against me when I was with Falkirk. That was the first time I remember meeting him," Stokes laughed. "I'd watched him as a kid growing up, but that was me actually coming up against him.
"Was it my fault or his? A bit of both. I think the sending-off was a bit harsh on him to be honest!"
Remarkably, given Lennon's industrial style – and the rarity with which he reached the opposition's box – the former Celtic skipper was actually dismissed after being accused of diving to win a penalty, provoking Stokes' fury as the Hoops claimed a 1-0 triumph.
It would not be the last time there was fireworks between the pair.
Now reunited in Leith, their latest clash came in November when Lennon sent his marquee attacker home from training following a disagreement between the pair. While Stokes maintains that it was a mountain out of a molehill, he sat out their next fixture as punishment.
"That was nothing in my opinion," recalled Stokes.
"As far as I was concerned, I didn't do anything wrong. It was just a misunderstanding. But listen, the gaffer has his own way and – like any manager – once he makes a decision on something, he's not going to change his mind.
"He's the type of person who will have it out with you and then it's done, and people respect that. I'm a bit like that myself. I can have an argument with someone but then you move on. There's no point in dwelling on things. I know the way he's going to react sometimes if he's not happy, and you just have to take it on the chin. But the gaffer has always been very reasonable with me. That is one of things that sets him apart. He knows how to man-manage individual players and get the best out of them."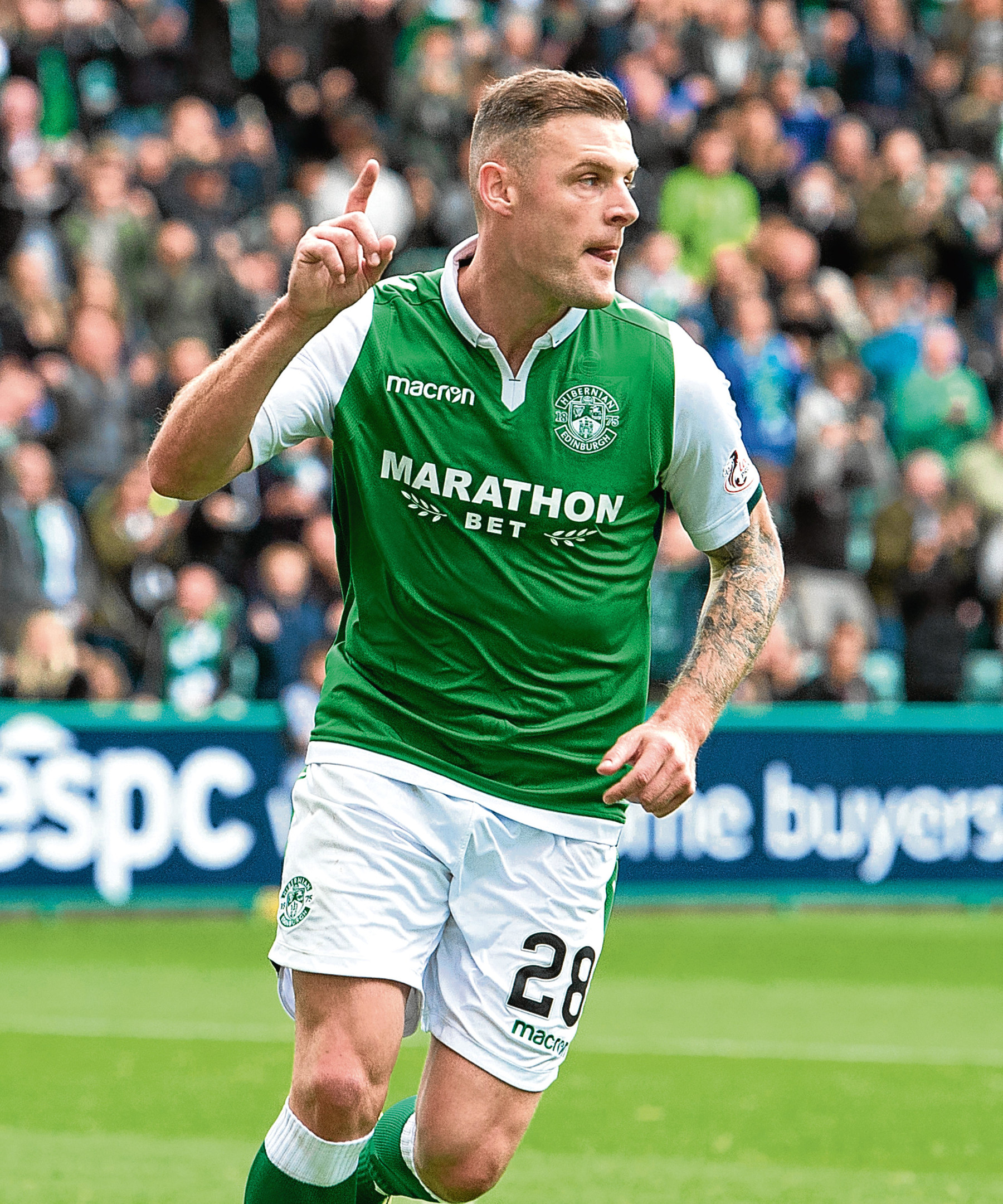 Given that trophy-laden spell at Celtic – they won six major competitions together there – nobody knows the levels demanded by Lennon better than Stokes. And any notion that coaching Hibs, with more-modest expectations, would see him redress those lofty standards is dismissed.
"He understands that we are the newly-promoted team, but his expectations are still very high," continued Stokes.
"As a player, he was driven, too. At Leicester he won a cup and then came to Celtic and played in games in Europe. He has just brought that same mentality that he had as a player into management – and we'll be striving to win the Scottish Cup again."
For all the tumult and demands, Stokes has found a home in Edinburgh following a miserable period of his career, which saw him frozen out at Celtic by Ronny Deila, endure a dreadful stint at Blackburn and become embroiled in controversy off the field.
"I feel settled and happy. That's the reason I came back," the striker continued.
"I could have gone to other clubs for more money, but I wanted to go back to Hibs because I know the environment and know all the players.
"However, I don't think I've set the world alight. As far as I'm concerned, 20 goals is my minimum target for any season and to have 11 at the halfway stage is reasonable. But I think I should have more than that, to be honest.
"It's been a mixed season. There have been games that I played really well and didn't score and others when I wasn't too happy with my performance, but nicked a goal here and there.
"Hopefully I can improve that in the second half of the season and be more consistent."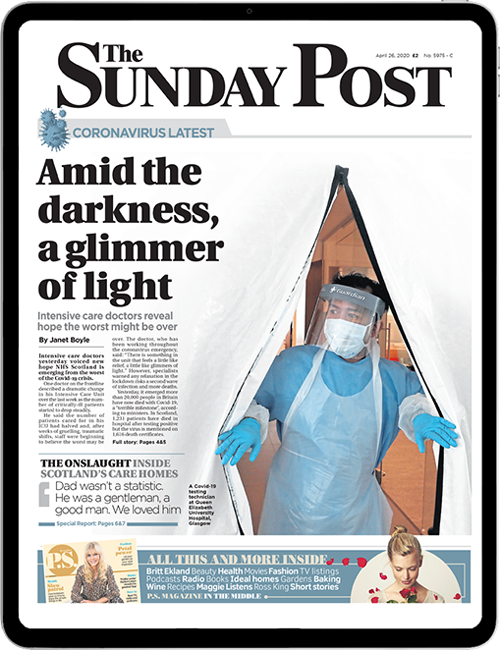 Enjoy the convenience of having The Sunday Post delivered as a digital ePaper straight to your smartphone, tablet or computer.
Subscribe for only £5.49 a month and enjoy all the benefits of the printed paper as a digital replica.
Subscribe