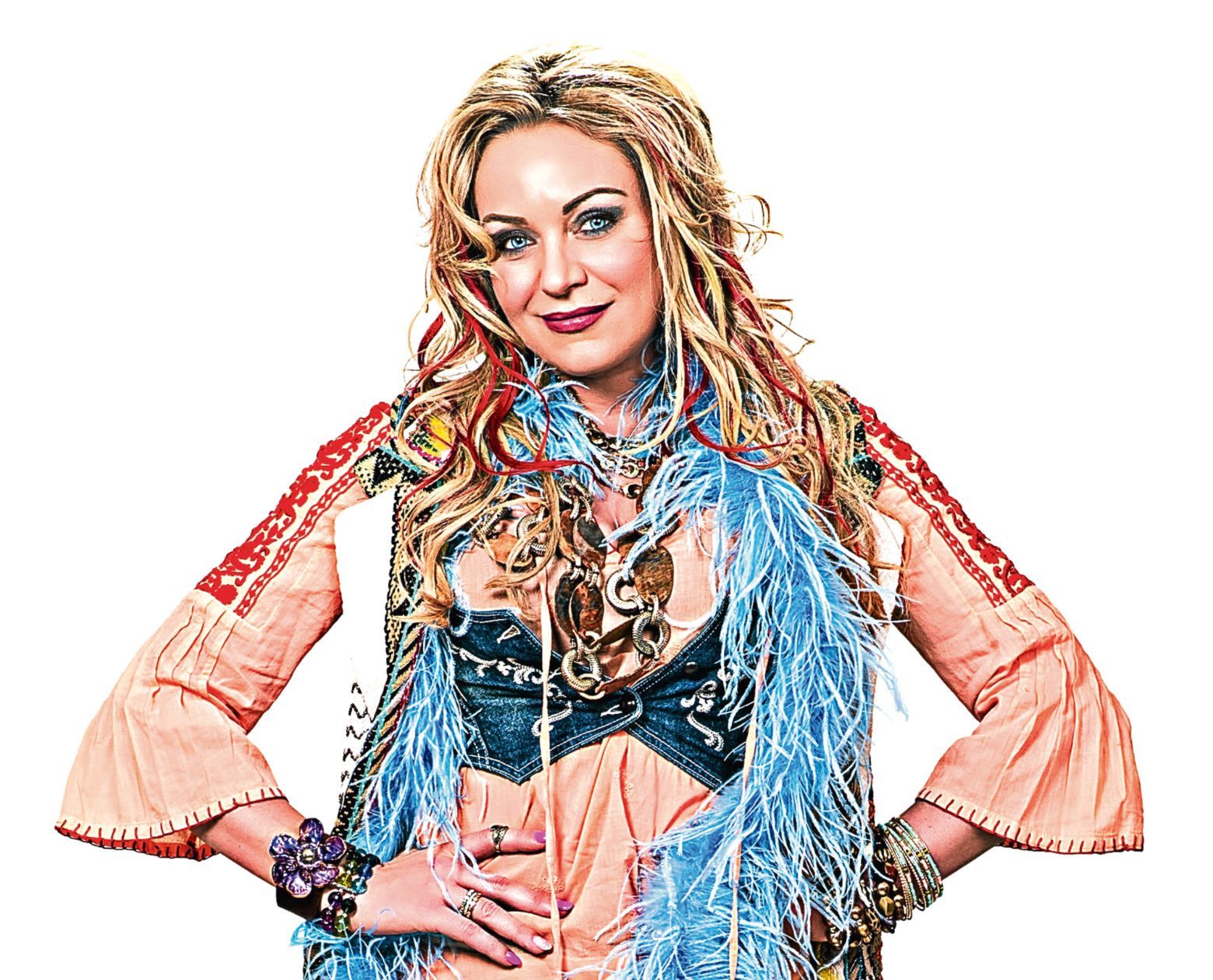 THERE'S plenty pressure when you're performing in theatre — but when a man famed for his "You're fired!" catchphrase may judge you, it's even tougher!
Rita Simons, best-known for her role as Roxy Mitchell in EastEnders isn't the only famous face in her family.
Her uncle is none other than Lord Sugar, he of the grim expression and ferocious approach to dismissing prospective staff on The Apprentice — and Rita just hopes he isn't in the front row, pointing that angry finger at her!
"I see him at family get-togethers," reveals Rita, who is on a theatre run of Legally Blonde, a film that was a massive hit around the globe.
"My dad lives in America, and if he comes over we tend to see Alan more, because my dad's sister is Lady Ann Sugar.
"He's often in Florida a lot or busy filming The Apprentice. We don't really talk about work, though, it's more normal family stuff.
"If he was at a show, I would give him a very sweet wave and blow him a kiss."
Rita plays Paulette Bonafonte, the woman who stole many of the scenes and got the best lines in the original blockbuster movie.
"It is definitely my preferred part," Rita admits, "especially as Lucie Jones, who plays Elle, is offstage for only seven minutes in the whole production. She is younger and fitter than me, so I think this is perfect for me!
Ria Jones on stepping into the shoes of Glenn Close in the lead role of Sunset Boulevard
"There is also a Chihuahua, Bruiser, with us the whole time, and in every city there will be a new bulldog called Rufus — a new dog every week should be interesting.
"As the mother of two 11-year-old girls, I have seen the film a lot — I have had it rammed down my throat!" laughs Rita.
"But once you are doing this, while it is OK to look at how they did the film version again, I try not to look at how others have put together their stage version.
"That really makes you start to mimic other people.
"For instance, I saw a version on Broadway and the girl who did it was just so good that I wanted to mimic her, she was incredible.
"After that, I stopped watching any other version except the film."
Getting to grips with her personal take on Paulette will be intriguing, and Rita reckons the sassy lady will evolve as the run travels right around the country.
She, on the other hand, remains Roxy Mitchell to many folk as she walks around our cities, and Rita reckons once you've played a main role in a huge soap, it's with you forever.
"People still pay just as much attention," she laughs.
"Once you're in EastEnders, it takes quite a long time for the viewers to forget you.
"You go through phases where nobody notices you and you can go about your business.
"But then, the next day, people will shout: 'Roxy, I don't understand why such and such happened!'
"You just get used to being recognised, and if they don't some days, you just say: 'Cool, that was easy!' and get on with your day.
"I like doing TV and theatre work in equal measure.
"Please God, I can have a life doing everything, a bit of theatre, a bit of TV, another tour, a bit of TV — that would be perfect."
The UK tour of Legally Blonde began last month and continues well into next year, in every corner of the UK.