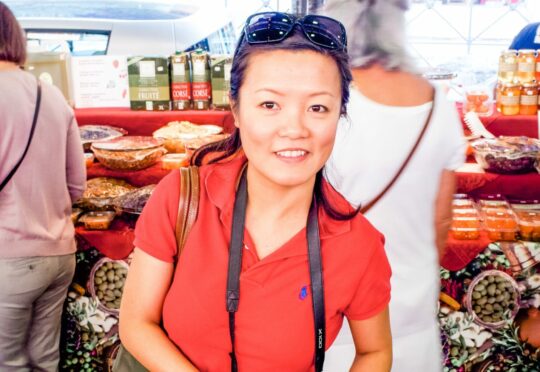 When it comes to the debates held about cooking in kitchens around the world, Leemei Tan-Boisgillot believes the process of balancing flavours and selecting ingredients has more to do with art than science.
The award-winning food writer says recipes shouldn't be "bound by rules" but should, instead, work as guidelines that allow and encourage homecooks to get creative with their own adjustments and additions – at least that's exactly how she likes to whip up dinner.
"For me cooking is an art – you have to be flexible," explained Tan-Boisgillot, who grew up in Kedah in north-west Malaysia, before living in London for more than a decade. "You don't have to follow a recipe exactly, you can always try to create your own version. I don't like to just go 'one, two, three, four, five'. I like to change dishes a little bit, make something new and getting creative. I really enjoy putting my own twist on things."
A prime example of a dish that can be given a fresh update for each diner, Tan-Boisgillot says, is coconut and lemongrass scented rice served with squid sambal, which features in her new cookbook, The Asian Home Kitchen. A traditional Malaysian dish that's cooked in most homes, the rice-based recipe can be served with a range of toppings, from the spicy yet fresh squid she loves, to crunchy Korean-fried chicken.
She explained: "In Malaysia, we would call this nasi lemak – nasi means rice and lemak means rich. Using coconut milk gives a richness to the rice, and my recipe is just an example of what you can serve. You can use any protein you like, including chicken or fish, so it's a very versatile dish with no hard rules. Plus, all the ingredients are pretty standard in Malaysian cooking."
What's more, she says, Asian dishes lend themselves particularly well to being tweaked for individual tastes, making the cuisine perfect for those who love to experiment.
She continued: "When you have dishes that use chilli, for example, some people might think it will be too spicy. But with this style of cooking it's easy to start off mild and then add more. Although, remember, once you've added, you can't take away! It's easy to adapt things like soy sauce and sesame oil to your own liking, too."
Filled with more than 100 modern takes on dishes from across Asia, including Sri Lankan curries and Thai stir-fries, Tan-Boisgillot's new collection of recipes is an updated edition of her debut cookbook, Lemongrass and Ginger, which won a Gourmand World Cookbook Award when it was released 10 years ago.
As well as bringing together everything from home cooking and street foods to healthy takeaways and family favourites, The Asian Home Kitchen also includes a section on basic recipes, covering spice pastes, condiments, rice and noodles that can either be key part of the dish or a welcome accompaniment.
Having learned to cook from a young age in her mum's kitchen, Tan-Boisgillot says it's important to always start with the basics. "When I started cooking with my mum, I would say I was a very obedient observer", she explained with a laugh. "I started with very little tasks, like chopping and peeling, but I think that really helped to give me a good basis.
"My best advice for new or returning cooks is to start by trying something that is less challenging, with a short list of ingredients. That's a good start because it will boost your confidence. Start from easy then go to slightly more complicated then maybe do something that takes more time – it's a journey. It's the same as when I started cooking when I was little. I started with really easy stuff and then grew and learned along the way. And definitely remember that mistakes are OK. We all learn from them."
Since her first book was released, Tan-Boisgillot believes Asian-fusion cooking has become more and more popular around the world, with many homecooks now attempting to recreate dishes they would commonly find in restaurants. So, having the opportunity to update her collection of favourite recipes, inspired by everything from travels and family memories, has been perfect timing.
"To get ingredients, you don't have to go specifically to Asian stores any more – places like Tesco have an entire section where you can find Asian ingredients," she said. "It's not unreachable, but I also think people shouldn't feel uncomfortable to substitute ingredients as well. One of the principles in my book making sure the ingredients are adjustable so that they are widely accessible for people to cook.
"The purpose of this book is to get the message across to people: don't be afraid to try cooking new recipes – it may seem difficult, but as soon as you get a hang of one recipe or two, you'll just get better."
"Lemongrass and Ginger was like my first baby. It has been 10 years but, for me, it doesn't feel like it was that long ago so. To write recipes down is wonderful because it's an opportunity to share with a lot of people. It was just a wonderful experience to be able to express myself through food."
---
The Asian Home Kitchen, Nourish Books, £20, is out now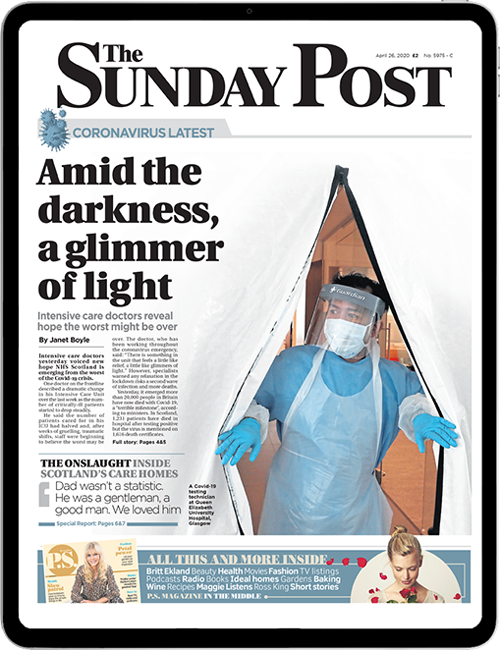 Enjoy the convenience of having The Sunday Post delivered as a digital ePaper straight to your smartphone, tablet or computer.
Subscribe for only £5.49 a month and enjoy all the benefits of the printed paper as a digital replica.
Subscribe