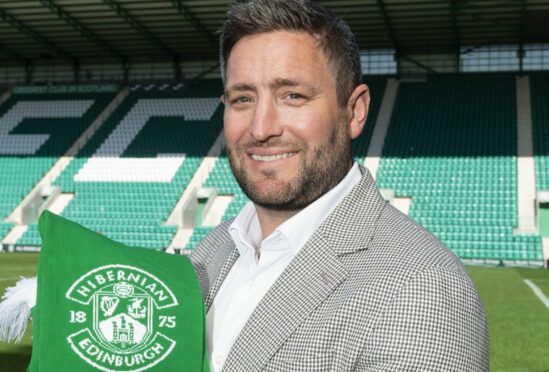 New Hibs manager Lee Johnson chuckled as he described his time at Hearts as a player as "complete carnage".
The Englishman was part of an eclectic mix of ELEVEN new signings parachuted into Tynecastle during the January 2006 transfer window.
They included 1998 Scottish Cup winner Neil McCann, Bosnian winger Mirsad Beslija – an £850,000 buy from Genk – and Rhais M'Bohli, the Algerian keeper who would later become famous for shutting out England at the 2010 World Cup.
And while Johnson himself played just four times for the Gorgie outfit before returning south of the border in the summer, those few months were nothing if not lively.
Vladimir Romanov, the club's notorious owner of the time, soon sacked manager Graham Rix replacing him with Valdas Ivanauskas, the first of a succession of Eastern European managers at Hearts.
"It was crazy – definitely a chapter for my book," said the new Easter Road boss.
"I would say it was both an interesting time and it was difficult.
"I had moved up with my wife and we'd moved from a very secure friend base on a social level and were then dropped into complete carnage.
"But it was part of my experience and football is wonderful for that.
"You get to meet great people and you get to experience big games, big atmospheres and I did that.
"Do I regret it? No. Was it a part of what I am today? Absolutely.
"However, at the same time, there are some really good stories and it was a lesson of the need for a manager to have a good owner.
"I think the last time Romanov commented on me he said he wanted to put my tongue in a vice!"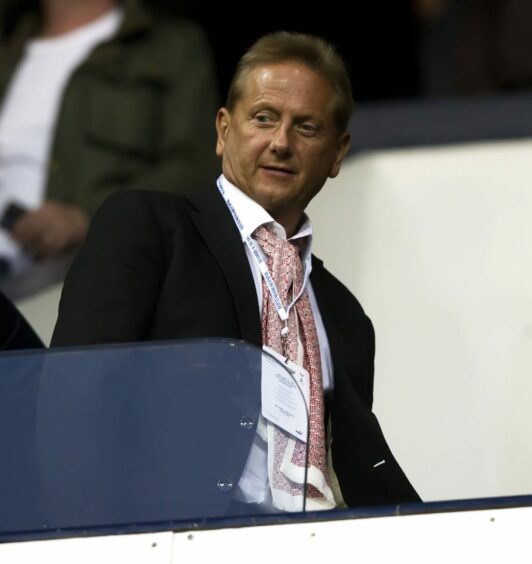 As the 40-year-old acknowledged, he enjoyed both more stability and success on his return to Scotland with Kilmarnock under Kenny Shiels in 2012.
Dieter van Tornhout is the name that will forever be associated with Killie's League Cup win, the Belgian heading home the late winner to shock Celtic.
The man who delivered the cross, though, was Johnson and the memory of that success and others will underpin his approach to the head to heads with the Old Firm that lie ahead.
"I know from my own experience that you can go toe-to-toe with the Old Firm and beat them, and that is what I've got to get across to the players.
"I believe you can have a go at these teams, I really do. I think it's an attitude.
"I beat Celtic twice – once in the Scottish League Cup Final, and once in the league away – and Rangers once, early on.
"When my dad (Gary Johnson) managed Latvia he changed the mentality there to start to attempt to win, rather than play not to lose.
"I don't think that's the mentality here at Hibs, don't get me wrong. But what I am saying is that I am the type of character that wants those big successes.
"I'm going to be hungry and hopefully that will transmit to the players."
Hibs chairman Ron Gordon, meanwhile, is bullish about the chances of the Deloitte Review overcoming the politics of the game in Scotland to bring about change for good.
The findings of the independent exercise, commissioned by Hibs, Hearts, Aberdeen, Dundee United and Dundee and backed by the SPFL, are to be made public in June or July.
"There are some exciting things there for the league, I think.
"I am encouraged by the willingness of everybody to really bring something positive to the table.
"Hopefully when we present the plan – and we have kept it very simple, there are no complicated aspects – everyone will get behind it because these are all very good building blocks for the Scottish game.
"I do think there is a real commitment from clubs at all levels to try to propel the game forward.
"It was a little disappointing that Rangers did not win the Europa League Final. But it is great for Scotland that they were there.
"The coefficient is a seven-year window but if you just look at the last four years then Scotland would probably be No. 7 which is great because we want as many opportunities to compete on the continent as possible."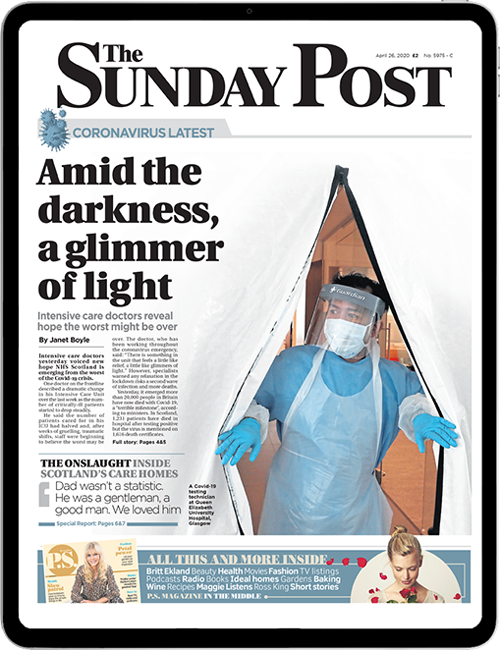 Enjoy the convenience of having The Sunday Post delivered as a digital ePaper straight to your smartphone, tablet or computer.
Subscribe for only £5.49 a month and enjoy all the benefits of the printed paper as a digital replica.
Subscribe