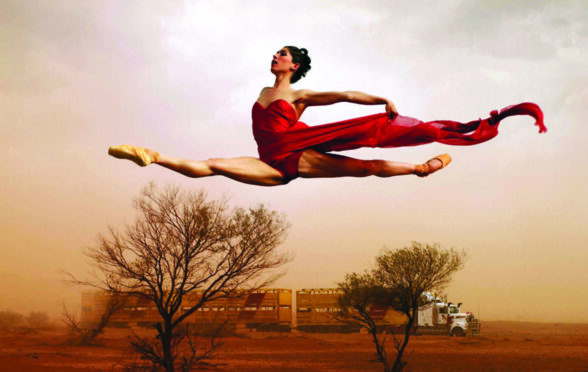 She was a superstar of ballet, performing on the world's biggest stages, taking the most prestigious roles in the most iconic productions.
When the ovations ended, however, the bouquets gathered from the stage and the spotlights turned off, Leanne Benjamin, then 27, felt so disillusioned she was ready to quit her stellar career. Until, that is, she met her mentor, choreographer Sir Kenneth MacMillan.
The Dunfermline-born son of a labourer, regarded as one of the greatest ballet choreographers of all time, saw something special in Benjamin, and she was so inspired by their collaborations that she went on to become principal dancer with Royal Ballet for 20 years, including an incredible 10-year coda to her career after giving birth, finally retiring from the stage at 49.
Now 57, Benjamin trains today's generation of dancers in MacMillan's techniques, inspiring them as he did with her, and she enjoys a close relationship with his widow, Deborah.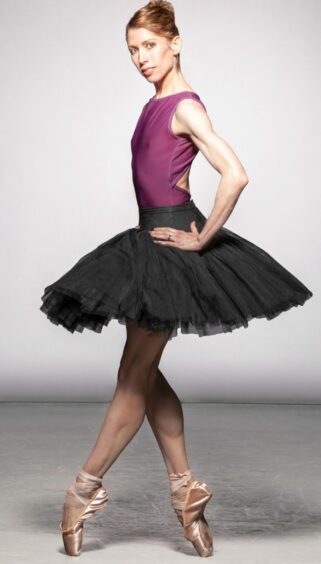 "I was feeling very stuck and not happy and was going to stop dancing all together because I wasn't feeling fulfilled, even though I had been principal in three companies by that point," explained Benjamin, who was awarded an OBE in 2005 for her services to dance.
"But when I started rehearsing with him, it changed my viewpoint of ballet and made me excited to dance again and to continue on. Then he asked me to come back to London from Berlin to work with him. So this man, who I didn't know for too long, completely changed my life.
"I'd always wanted to dance his ballets and I had an opportunity years earlier but he wasn't there to rehearse us, but I remember thinking how interesting a piece it was and how strong a female character it was.
"I was in Deutsche Oper Berlin when he came in to restate one of his ballets, Different Drummer, which is a very heavy-going, dramatic ballet. He came to rehearsals and I was desperate to land the leading role but I was too shy to go and speak with him. Afterwards, he found me in the corridor and said, 'Benjamin, I hope you're going to start speaking to me because you're going to be the lead in my new ballet.'"
MacMillan, who died in 1992, wanted to continue working with Benjamin back in the UK at Royal Ballet, where he was principal choreographer, but the company didn't need new dancers and so she was only offered the position of senior soloist.
"It's a large step down because it's not the top ranking, and I had been principal for six years by then, so it took a lot of persuasion from Kenneth for me to sign that contract," she continued. "I came in to do Mayerling, which I actually retired on in 2013, and I had this extraordinary experience of working with him in the studio, but just a couple of nights before my performance, he passed away backstage.
"We only had a nine-month period between our time in Berlin and the Royal Ballet, but he gave me so much in such a small amount of time. I owe him so much. A moment, a situation, a teacher, can change a person's life, and I was lucky to have that. If it had been a year later, I would probably have stopped my career, but now I'm working with dancers on the MacMillan repertoire, passing on all this information I learned from Kenneth to my colleagues and to the next generation."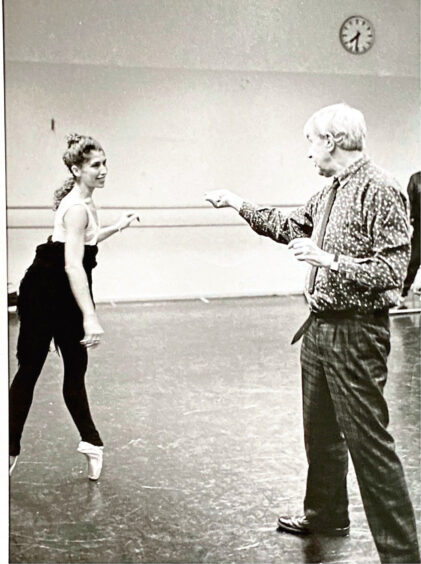 Benjamin has just released her autobiography, Built For Ballet, which describes her journey from Rockhampton in Queensland, Australia, to the Royal Ballet in London as a teenager. She began dancing, like many youngsters, when she was three, but it was only in her mid-teens that she considered it might be a career.
"I had no idea this could be a profession but I was very disciplined as a child – our family pushed us to play piano, sing, dance, all around our school work. I had ballet lessons at 6.30 every morning. It was only when I was told I had a special talent that I started thinking it was where I could excel."
A successful application to Royal Ballet saw her move to London at 16 in 1980, where she stayed in a "primitive" boarding house and had to learn to cook and look after herself.
"It was like arriving on another planet – the contrast of coming from blue skies and stunning heat, and being very much an outdoors family, to arriving in London and realising how dark and grey and cold it was."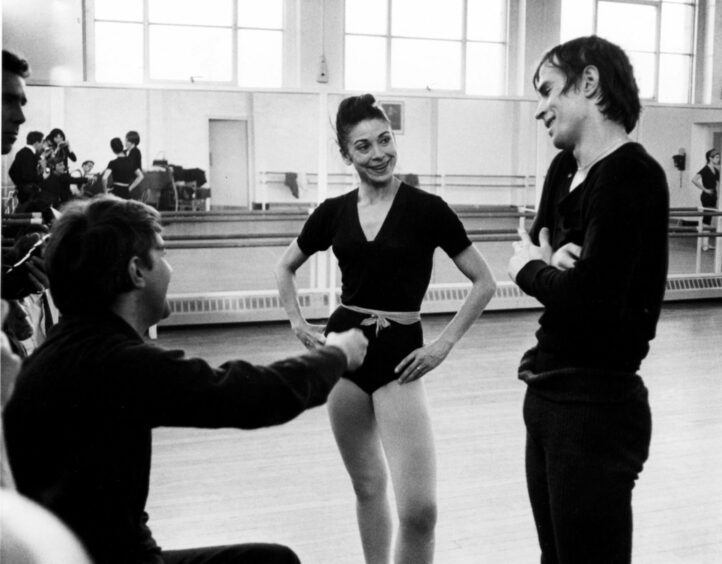 Benjamin excelled, and at her graduation performance at 18, she and Jonathan Cope performed the lead roles in Giselle. She joined Sadler's Well Royal Ballet (now Birmingham Royal Ballet) and became principal dancer, and then English Royal Ballet and Deutsch Oper Berlin, before MacMillan recruited her to Royal Ballet. A year after his death in 1992, she was promoted to principal dancer, a position she would hold for 20 years.
When she fell pregnant in 2002, she stopped dancing immediately, but always felt she would return.
She said: "I didn't consider it the end, but if I had to stop then I would have. I was nearly 39 when I had my son, Thomas, but I knew I hadn't had that finale to my career.
"Some pregnant dancers will continue dancing until five or six months, or maybe longer, but I had a miscarriage the year before and it was one of the most difficult things for me, because I was ready to have a child by that point.
"So I went to see the director and told her I'd lost a child a year before, that I'd fallen pregnant again and didn't want to blame ballet if something happened. She was great, and I stopped in that first month and had a long time away from the stage to relax and enjoy myself and my pregnancy.
"By the time I had Thomas and knew he was ok, I decided I really missed it and was ready to come back, so long as my body was fine."
In fact, Benjamin had already lined up a return performance while she was still pregnant and was back in a remarkably short period of time.
"I was rehearsing three months after having had Thomas and back performing at five months. People realised my body had come right back into shape and it's still talked about today. But it wasn't easy – injury is the enemy but pregnancy was a whole new thing. I made a programme for myself and got back into peak physical condition.
"When I came back, it was the best 10 years of my career – and in my forties, which is another incredible thing. I had time to relax my body and my mind, and I let go of some of the more technical ballets, the classics, which I'd never enjoyed anyway, and ended up dancing the roles I really wanted to dance, like a lot of MacMillan. I was terribly lucky with my body. I knew when to push the pedals and when to leave off, so I was never hugely injured at the end of my career. I became cleverer, knowing when to work and when not to work."
She stopped in 2013 and has no regrets, an ambition fulfilled and then some. She discovered a suitcase full of diaries and letters from her early days that she had forgotten about, which helped her in writing the book, but she knows exactly where her ballet shoes are and it is where they will remain.
"I've never put a pair of pointe shoes on since I stopped. In my cupboard, I have a box of touring items, including my pointe shoes, and sometimes I think I should dust them off and try them on, but then I say nah and put the box away again, and I never do."
Bond was great but Becks was my favourite
Performing in front of celebrities was a perk of the job for Leanne Benjamin, but she was only star-struck on two occasions – when she was introduced by Sir Sean Connery in Edinburgh and when she met David Beckham.
"I had been invited to the Edinburgh International Festival for the 40th anniversary to dance The Bluebird pas de deux with David Yow and I couldn't believe my eyes when Sean Connery came up to introduce us," she smiled. "I'm a huge Bond fan. I met him afterwards. I'm only a tiny thing at 5ft 2in, so he seemed great in so many ways.
"I was doing a lot of smiling and telling him how great he was, and he was reciprocating.
"There's a lot of dedication, hard work and sweat involved in ballet, but one of the upsides is getting to meet many exciting people.
"Coming off stage at the Opera House to meet The Queen and The Queen Mother, also Michelle Obama, who was amazing, Bill Clinton in the States, and Lady Diana.
"She was the patron of English National Ballet, and she used to come to the studio and have private ballet lessons. I couldn't believe it.
"She really was such a beautiful person and she would come to watch the shows, and you would be in the line-up afterwards and you couldn't wait for her to come along. But Beckham was my absolute highlight and he made me interested in football."
---
Built For Ballet by Leanne Benjamin and Sarah Crompton is published by Melbourne Books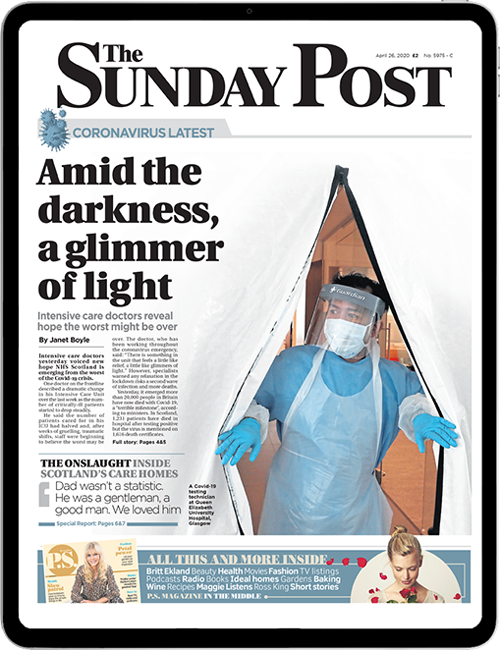 Enjoy the convenience of having The Sunday Post delivered as a digital ePaper straight to your smartphone, tablet or computer.
Subscribe for only £5.49 a month and enjoy all the benefits of the printed paper as a digital replica.
Subscribe