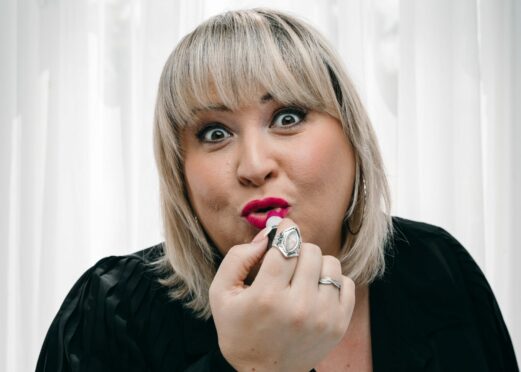 Leah MacRae has, as the saying goes, never been backward about coming forward. In an over-populated industry like acting, making your own luck plays a big part in finding success, and MacRae is currently having one of the most satisfying years of her career as a result of her determination.
As well as being in the midst of one of the most dramatic storylines of her River City tenure, the Glasgow actor has written a new live show that will first go to the Edinburgh Fringe and then out on tour, and she has also just finished filming a top secret project in England that she predicts will be "a really big deal".
"In lockdown I made the decision that if I was going to be a part of network productions, I just needed to be brave and go for different things," explained MacRae.
"I feel as well – and I don't like to bang on about being a female – but it is hard sometimes in my industry being a woman, there's no shying away from that. Sometimes when you are vocal, it can be misconstrued as being fiery or mouthy, but I feel you need to be brave; to use your voice and be confident and have belief.
"That's what my live shows are about. If I'm doing these shows where I tell people to have belief, then I can't shy away and say maybe I can't ask this or audition for that – you've got to believe in yourself in this game and have no fear, because fear will hold you back from everything."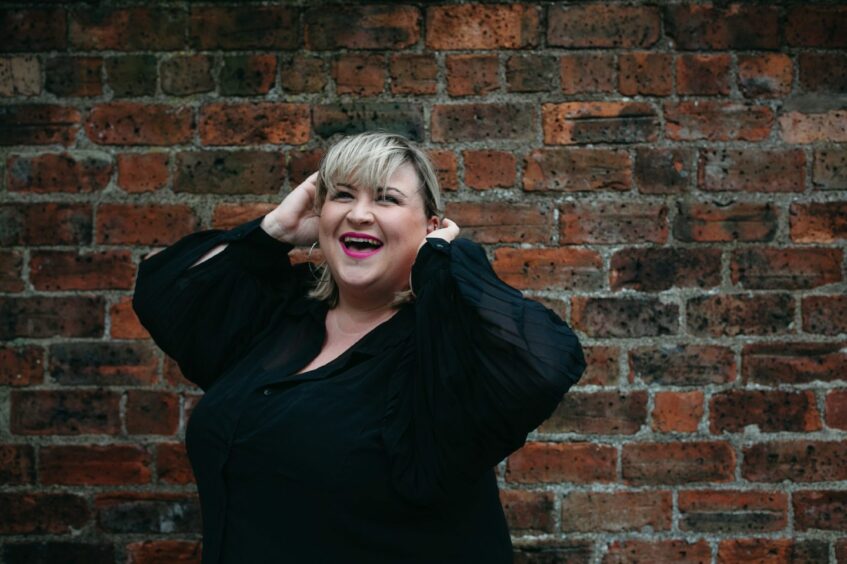 Outgoing and chatty, MacRae has to use all of her willpower to stop herself from talking about the new series she has recently finished filming down south, but there is no hiding her excitement.
"I can't say what it is or what channel it'll be on, but it's a comedy and I think it's going to be well received. To have a Scottish person in the cast and to be selected for the role – the people who must have been up for it, well, it's so exciting. I might have an accent in it and the character I play is a joy, maybe slightly similar to a character I've played before, but I don't want to get into trouble so I can't say any more!"
Her can-do attitude is also what led to her being cast as Ellie McLean on River City seven years ago. She was already well-established as a comedy actor by that point, thanks to her stage work and playing Julie in Gary: Tank Commander, but she wanted to show that she could do drama, too.
"I'd chatted to River City on and off and been seen for a few parts, but then there was a big gap, so I emailed the producers, Graeme Gordon and Donald MacKinnon, and invited them to see a show I was doing, 51 Shades Of Maggie, and said I would love to read for any parts they had coming up.
"I did feel nervous about sending the email but Graeme was so lovely and not only did this executive producer come along to the show and sit among a female-heavy audience until the end, but he waited afterwards to chat and then a very unusual thing happened – he said he thought I was great and they were going to write a part for me.
"It's the kind of thing that never happens to an actor – to be told you're going to have a part written into a show especially for you. It's actually happened to me twice, because Julie in Gary: Tank Commander was also written for me."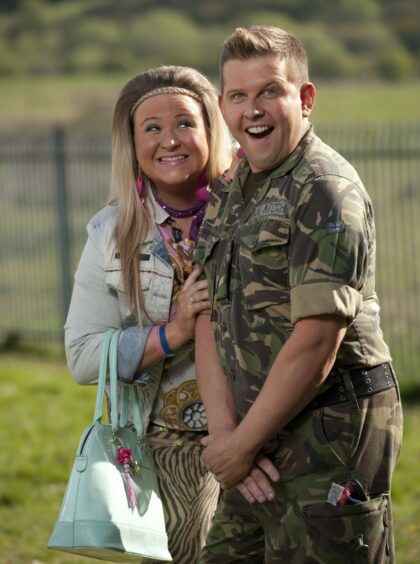 MacRae had no acting experience growing up because her school didn't have a drama department, but real life was already preparing her for the career she felt destined to embark on. Born in Belfast in 1983, her dad was in the Army and so the family moved around. She recalls a time when she was a toddler in Germany and her relatives were going to meet her for the first time since she was a baby. "My mum was a bit nervous and said to them beforehand that I wasn't used to people and might be a bit wary, so not to crowd me, and then I came walking into this room of about 20 people and exclaimed, 'It's me! Here I am, everyone!'
"The MacRae side of the family is a sociable, bubbly bunch but I don't know where my love of acting came from. I think I developed the comedy due to moving school when I was in primary five. I had been at this idyllic school in Longstanton near Cambridge. It had a duck pond, animal enclosure and outside swimming pool. It was a civilian school but all the regimental kids attended it. Then my dad left the Army and we left this beautiful setting and went to Govanhill. It was a culture shock.
"I found myself at the mercy of people's jokes because I spoke differently and I was very soft; I wasn't tough and streetwise like the city kids. But I learned quickly. By the time I'd got to secondary school, I'd realised if you take control, if you're quick and give good responses and make people laugh, you're not going to be the one they're laughing at. I feel for sure that's where the comedy came from.
"It was a real shock moving from Longstanton but I have no regrets about it. I would much rather be raised the way I was raised in Glasgow – it toughens you and makes you streetwise, and you feel you can go to any city and not feel intimidated or out of your depth.
"There was no drama department at our school, but I sang and I ended up doing quite a bit of performing, doing monologues like Braveheart The Scotty Dog, which was a funny, strong and comical character.
"Even back then, I was saying, 'I'm a girl but I can play that part', and I got it above everyone else. I was fighting for equality, because sometimes there can be slightly lazy casting. It doesn't need to be a guy who does it, it just needs to be a performer.
"I really pushed to go and train, and when I was doing my diploma at Langside, most others had at least a Standard Grade in drama, so it wasn't easy going when everyone knew a lot more theory before starting, but it's what I really wanted to do."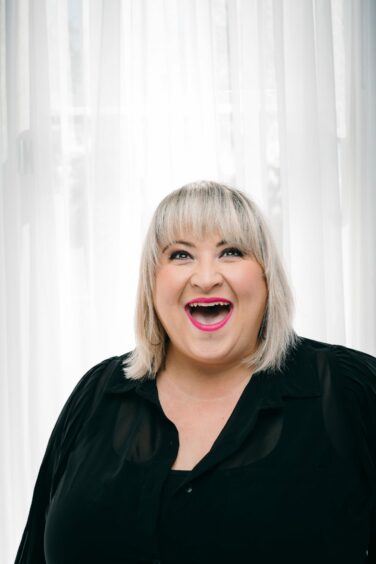 MacRae, who lives with husband Paul, got an early break in The Karen Dunbar Show and was also a regular on the stage, before Gary: Tank Commander came along and then River City.
Viewers have watched the previously happy-go-lucky Ellie go through the wringer in her desperation to have a baby in a long-running storyline. MacRae previously spoke about how hard it was to work on scenes where her character suffered a miscarriage three years ago and was diagnosed with polycystic ovaries.
Ellie's current storyline sees her in a poor mental state, as she tries to manipulate her sister's daughter Ruby to carry her baby for her.
"Ellie's world changed with the miscarriage and then she built herself back up, only to deal with the murder of Joe, which she was so traumatised by, but that was overlooked because of her sister's trial and her mum's breakdown, so she's had all of this contained trauma," MacRae explained.
"So while a lot of people are saying she's mean – and yes, her behaviour is disgusting – she's lost everything and that's where all the venom comes from towards her sister. She's always pushed her emotions down but those are now erupting, which has been interesting to play because she's usually the peacekeeper with high morals.
"She's really struggling and becoming mentally unwell and unhinged, and slightly erratic and delusional. It's been interesting about how to pitch it as an actor, because you still have to be her and need to have continuity."
The background is studied by the producers and writing team, who share the information with MacRae to assist her in preparing for the storyline.
"All of the medical side is heavily researched and then I do my own research on the emotional side and about how the character would react. There are loads of people affected by this. I know people affected by infertility who really struggled. I've watched them go through their journey and you've got to take a bit of what you observed and then think of how you'd feel and apply it to the character.
"The writers and producers do it so well and they've given me a lot of documents and research. There's been a couple of comments from people about what her eligibility would be for fertility treatment, that she wouldn't be able to get IVF at a certain age or size, but that was researched extensively and she would be able to. They asked a lot of questions of doctors to make it as realistic as possible.
"What was lovely in this storyline was the producers and directors gave me a lot of input into the performance and how far to take it.
"This is a team effort, for sure."
---
Weighing in with Leah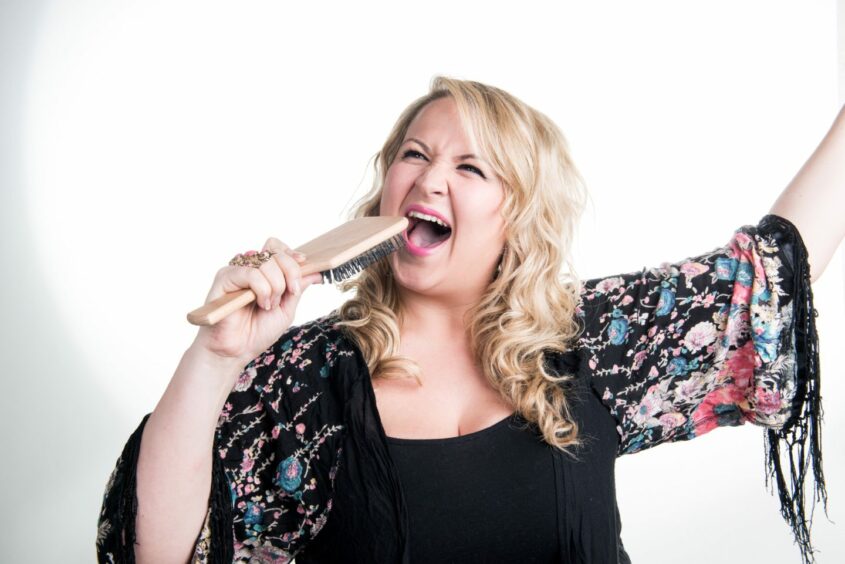 Leah MacRae is writing her new live show, following the success of her first self-penned production, My Big Fat Fabulous Diary.
The likeable star will be back in Edinburgh this summer with Leah MacRae Weighs In, at The Gilded Balloon from August 20-28, before a short tour.
"It's about embracing who you are and not taking yourself too seriously, but also not letting others bring you down," she said. "I want to remind my audiences of the importance of live entertainment and the necessary escapism it provides for us all."
While she is working with a team for the Fringe shows, the subsequent tour will see her do everything herself. "We're really reliant on people's support to come out to live shows," she stressed. "I'm producing the tour myself, from writing the script to dealing with venues."
She remembers Gary: Tank Commander star Greg McHugh doing his routine in front of a small crowd in Edinburgh before finding fame.
"I remember going home after the Fringe show and telling my dad all about the cheesy pasta monologue, and then years later we played the Hydro, and I stood at the side and watched him do it as the encore. I had a lump in my throat, watching my mate in front of 13,000 people when I'd seen him do it at The Gilded Balloon in front of 70 folk all those years before, and it was the same brilliance. It was an amazing moment."
---
Leah stars in River City, BBC Scotland, Monday and Wednesday, 10pm, and BBC1 Scotland, Tuesday and Thursday, 7pm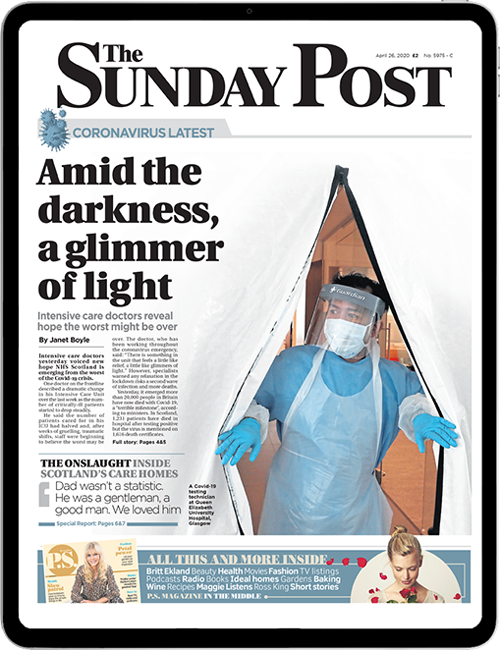 Enjoy the convenience of having The Sunday Post delivered as a digital ePaper straight to your smartphone, tablet or computer.
Subscribe for only £5.49 a month and enjoy all the benefits of the printed paper as a digital replica.
Subscribe