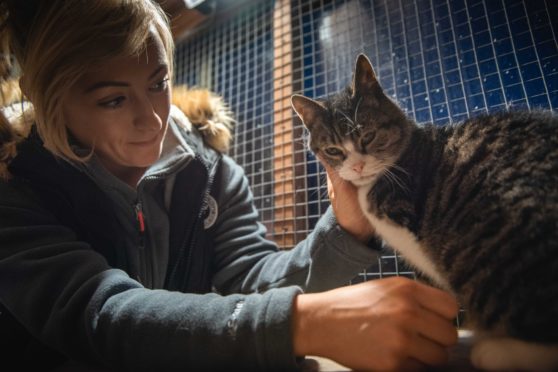 One of Britain's leading cat protection charities has been heavily criticised after ending support for volunteers in the Highlands and Islands.
Cats Protection – which has assets of more than £100 million and annual income of almost £70m – has closed its volunteer-run branches on the islands of Skye, Orkney, Lewis, Harris, Barra and Uist.
Meanwhile, its branch in Nairn has been merged with Inverness, and neither are currently operational while more than 1,700 people have also signed a petition to save the Arnamurchan and Mull branch which is under threat of closure.
The Sussex-based charity had an income of £68m in 2018, and assets of more than £100m while chief executive James Yeates earns between £100,000 and £120,000 a year.
One of Cats Protection's key objectives is to limit numbers of unwanted cats, and it funds programmes to trap, neuter then return ferals to stop them breeding.
Fears are now growing that feral cat populations will soar in the Highlands, causing welfare issues for them and threatening wildlife.
Morag Smith and Karen Cowan both held committee roles at the Lewis and Harris branch of the charity and have now set up Western Isles Support for Cats and Kittens.
Morag, the former welfare and rehoming officer, said: "I'm horrified, it's appalling. CP claim to be there for the welfare of cats but they have withdrawn every support from cats on the island. That's a disgrace. We've started a small rescue but funds are a huge issue."
Karen, who was the coordinator for eight years before giving up due to ill health, added: "They've left the islands high and dry. It's made us feel they're in it for the money and don't care about the cats' welfare.
"If they cared about the cats' welfare then they wouldn't have left this island with hundreds of feral cats without any support."
Some volunteers devote more than 40 hours a week to their roles.
Cats Protection has now introduced a new Branch Operating Framework detailing stringent standards its volunteers must uphold.
It states: "The framework will provide clarity and guidance and give branches a clear benchmark, while equipping our people to continue to succeed in cat activity today and for tomorrow's changing world."
A group of cat-lovers fighting to save Ardnamurchan and Mull branch will find out this week if it will be given a reprieve.
Many are pessimistic as Lewis and Harris volunteers "jumped through hoops" to meet the "professional" standards required but was still closed down. Cats Protection then seized every item of equipment from the Lewis and Harris centre, including old blankets donated by locals and a van given by an English branch.
Legacy donations pledged to the local branch by islanders will now go to Cats Protection's central funds.
The charity previously provided about £15,000 a year towards neutering on Lewis and Harris, and another £10,000 annually for the branch's other running costs.
Most of this was subsidised by donations to Cats Protection rather than directly to the local branch.
Heather Swinton Raven helped found CP's Inverness branch in 1990 and was its coordinator for 20 years.
Heather, who now runs Inverness Cat Rescue, said: "It's very disappointing to see that CP seem to be losing their foothold.
"Having heard from different people who are still volunteering for CP, it's quite rapidly deteriorating.
"They want to do the work but feel they're being hampered with too many rules and regulations.
"There are some very frustrated people who felt they were being prevented from helping cats. Now it's got to a point in some areas that cats are left with nothing.
"I feel very sorry for folk who have worked so hard to help cats over the years and now it's almost as if it has been thrown in their face."
A Cats Protection spokeswoman said that finding volunteers in remote areas such as the islands is a challenge.
She added: "It is often difficult for us to attract enough volunteers because of the relatively low population of the Islands, and it is also important that all cat care is carried out to the welfare standards required by the charity.
"We are continuing our efforts to find new ways of operating in the area to continue our vision of a world where every cat is treated with kindness and an understanding of its needs."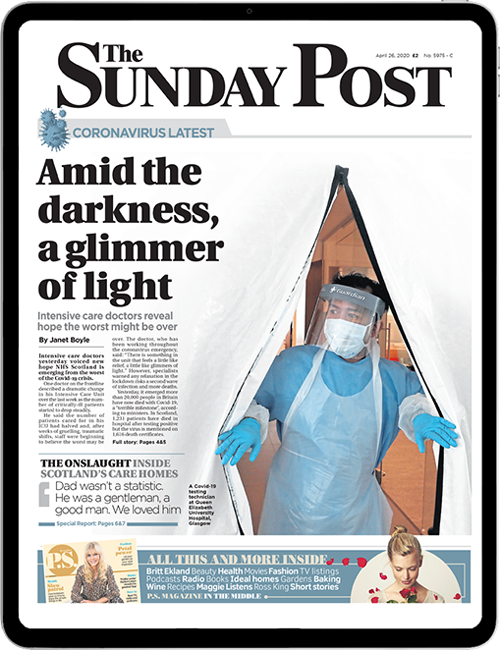 Enjoy the convenience of having The Sunday Post delivered as a digital ePaper straight to your smartphone, tablet or computer.
Subscribe for only £5.49 a month and enjoy all the benefits of the printed paper as a digital replica.
Subscribe