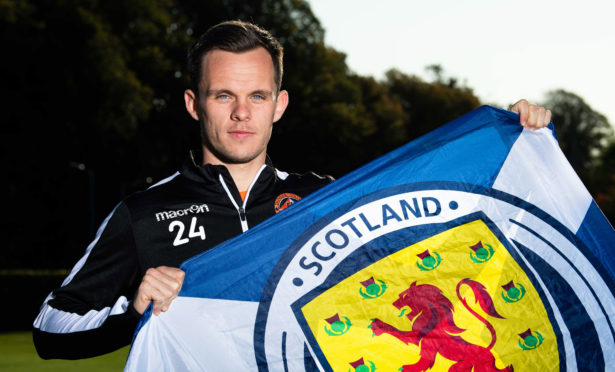 Lawrence Shankland's inclusion in the Scotland squad has caused a bit of debate up and down the country.
Well, I'm all for him being involved and Steve Clarke is absolutely right to take a look at him.
Lawrence is a goalscorer. He has banged in goals on a regular basis in the past three seasons for Ayr United and Dundee United and that should never be dismissed.
Yes, I totally get the argument that he isn't playing in Scotland's top flight, and is operating at a level below.
But being able to put the ball in the back of the net is an art – regardless of the stage you are playing on.
You need to have instinct, and you need to know when to be in the right place at the right time.
Lawrence clearly has that. So he should be regarded as an asset.
Steve needs to explore every option available to him for the No. 9 position, and that's what he is doing.
Without knowing the starting line-up for Thursday night's game away to Russia, I wouldn't expect Lawrence to be in it.
However, the match against San Marino at Hampden next Sunday evening might be the right time to give him his debut.
That kind of fixture usually requires a penalty-box striker, and Lawrence knows how to find a yard of space in a crammed penalty area.
You do not need to be the greatest technician. You just need to now how to put the ball in the net.
Lawrence has managed that on a regular basis.
Steve and his staff will get the chance to work with him during the coming week, and that will be invaluable.
What's also vitally important is that Lawrence is totally relaxed in the next few days.
I'm sure, however, he will be made to feel welcome by Andy Robertson and the rest of the squad.
To be called up by your country is a massive thing and, even though he is now 24, it will still be a wee bit daunting for Lawrence.
That's why it's so important to be welcomed into the group.
You need to be able to get the best out of the player, and him feeling relaxed will be key.
When I was first called into a Scotland squad, it was – if my memory serves me correctly – for an Under-23 fixture, and I was a wee bit nervous, naturally.
John Blackley, the Hibs defender, took me under his wing and baby-sat me. It was great to have him looking out for me and it helped me settle.
It doesn't do any harm to have your senior players taking on that kind of role, and that's why Andy Robertson and the other experienced lads will be important in the next few days.
Steve will know better than anyone what to do with Lawrence in the next two games – but I'd love to see him being capped.
It could well be that he comes off the bench on Sunday night, and you'd probably fancy him for a goal, given the amount of possession you'd expect Scotland to have against San Marino.
At this moment in time, for whatever reason, we don't have an abundance of options for the striker position, and we have to explore every available candidate during the next four games.
The objective is to qualify for the Euro 2020 Finals next summer, and we all hope that Steve and the squad do the business.
If that includes having a player from the Scottish Championship in the squad, then so be it.
Russia will be tough opponents on Thursday. We could see from their performance at Hampden last month that they are a talented team, and they will be strong favourites to win.
But the Scotland players must take great encouragement from the way they started in that fixture.
Yes, ultimately, the score was 2-1 to Russia, but Scotland did play well in spells, and it's about trying to keep that going for longer periods of the match.
Moving on to the next game, against San Marino, it's one that Scotland are expected win, and rightly so.
The team from the principaility should be taken care of, and it would be nice to see a real positive performance and a convincing victory.
Sure, this campaign hasn't gone to plan, but all is not lost.
There needs to be an air of positivity from the whole country in the next six months as we try to get through the play-offs in March.
We do not know for certain who our opponents will be, but we should feel confident of winning the game at Hampden.
It might not feel like it at the moment because it is a wee while away, but Steve and his players are only two games away from making it to a major tournament.
That's why we all need to be together and working towards the same goal.
The Tartan Army will do their bit to back the team, and we just need to hope that Steve has every player available that he wants and we carry a wee bit of luck on the day.
As a nation, we are probably tired of saying that it's more than 20 years since we last qualified.
But there is a chance on the horizon to do something about it and change the narrative.
So, as ever, I wish Steve and his players all the very best on their next two games.
And if he is given his debut, good luck to Lawrence Shankland.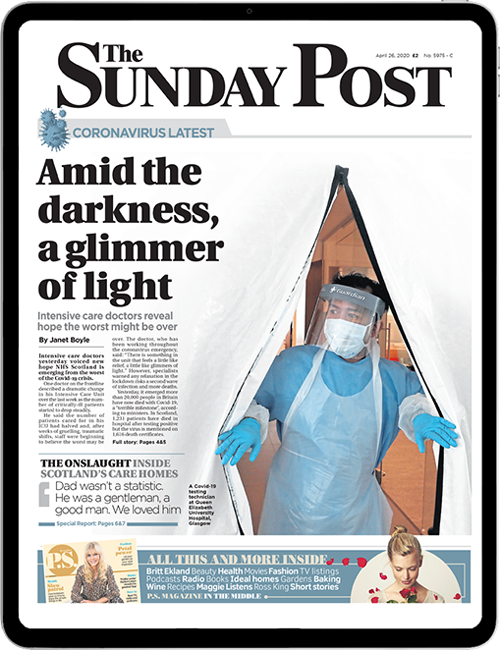 Enjoy the convenience of having The Sunday Post delivered as a digital ePaper straight to your smartphone, tablet or computer.
Subscribe for only £5.49 a month and enjoy all the benefits of the printed paper as a digital replica.
Subscribe