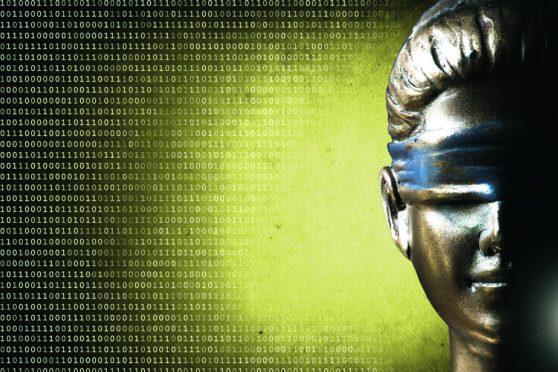 The rush to digitise courts risks excluding some of the country's poorest, most vulnerable people from the system, according to the president of the Law Society of Scotland.
The adoption of new technology is seen as crucial to ease the backlog of cases built up during lockdown but Ken Dalling warns it comes with risks.
The head of the organisation which represents 11,000 solicitors, Dalling said the rise of digital communications means those without electronic devices or computer skills may be left behind. In an interview before stepping down, he also warned the country's system stands on the edge of a precipice because of an ongoing crisis in legal aid funding.
He revealed he still dealt with clients who did not own a mobile phone, despite the courts moving towards new digital ways of working, with tablets and laptops being used in courtrooms to replace paper files and documentation. More hearings are also being held remotely online.
Dalling, a criminal defence lawyer for 30 years, said: "Coming out of Covid has been a huge challenge. You don't know what's going to come next and it's all out of anyone's control.
"It is important that people who find themselves in the civil or criminal justice system feel that they are being looked after, they are being heard and they can participate.
"That's not always easy with technology. With new technology, some of my clients are technology poor.
"We have had child welfare hearings involving really important matters of custody and contact. These hearings can be dealt with effectively by a video conference.
"But I have clients who still don't have a mobile phone so ensuring they aren't left out is obviously very, very important."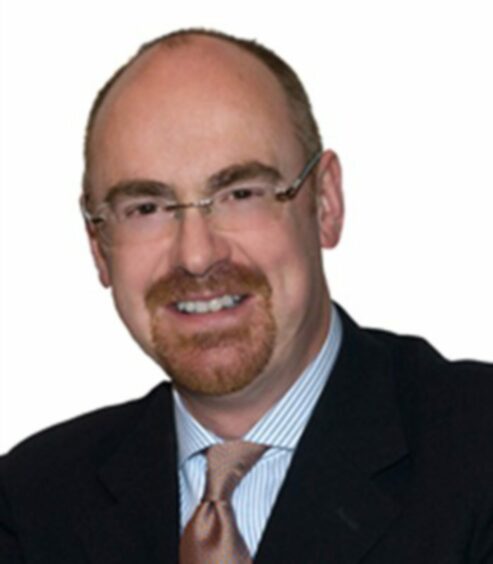 Dalling was first elected as a Law Society Council member in 2010 to represent solicitors in Alloa, Falkirk, Linlithgow and Stirling and joined the Law Society's board in 2017. He has been president since 2021.
As he stand downs, he said the justice system is "falling off a cliff" thanks to a crisis in legal aid funding which sees people going unrepresented in the courts.
He said resolution of the crisis in legal aid – which has seen people unable to find legal representation in court – must be a priority for the Scottish Government.
He said: "I'm particularly concerned the message has been received by young law students who are coming out of university that the legal aid side is simply not something that's even going to help them pay off the debt from their legal studies.
"It's a message that we've been trying to get the government to understand and respond to but so far the response hasn't been adequate.
"This problem has meant a lot of people have been going unrepresented. There are people who are having to phone around and knock on doors to try to find solicitors.
"There are solicitors who are not taking on specific areas of work because they have to then target their resources in the hope of making something of a profit.
"Without a profit, people can't stay in business and the private business model has been incredibly effective in delivering legal aid services to the people of Scotland."
He said: "It is a threat to civic society and the rule of law because it is important that we all are treated equally under the law.
"There are legal aid deserts in Scotland where people have withdrawn from civil legal aid work."
He said that the courts were gradually returning to a semblance of normality. He added: "My particular experience is in Tayside, Central and Fife. We don't have a huge backlog in summary crime. Sheriff and jury cases are more of a concern but with the last easing of social distancing, things are getting back to being scheduled at what might have been seen as business as usual.
"We've learnt lessons from the pandemic. We are still using some of the technology we adopted when we just wanted to keep going.
"We changed the way jurors are selected, for example we ballot them remotely and in advance.
"That's a huge saving of time and convenience and something we should have done a long time ago.
"The underfunding of publicly funded access to justice in civil and criminal courts is in crisis. I am reaching out to the Cabinet Secretary for Justice for a meeting before I leave office to see if there is anything I can do.
"The government has benefitted from a generation of under-funding. The legal aid investment is a fantastic resource which civic society has called upon and which has served Scotland very well.
"But if it's not invested in properly, then people won't be doing the work. People of my age and stage will be running for retirement or will simply go and do something else.
"There has been extra funding for procurators fiscal to bring them more into parity with what the government pays its own lawyers.
"That then puts all the pressure on the defence side of the table who can't necessarily afford what the prosecutors are being paid for people at the same stage of the profession.
"So people vote with their feet and then that leaves fewer of us available to do the job."
The Scottish Government said: "The Justice Secretary spoke with the Law Society president to discuss options to move the legal aid agenda forward including a proposal for mediation or conciliation. This offer remains in place and we remain committed to continuing dialogue.
"We are considering ways in which we can work with willing partners to address any shortfall in the availability of solicitors in order to mitigate the impact of this action on vulnerable witnesses, the accused and the efficient running of the courts."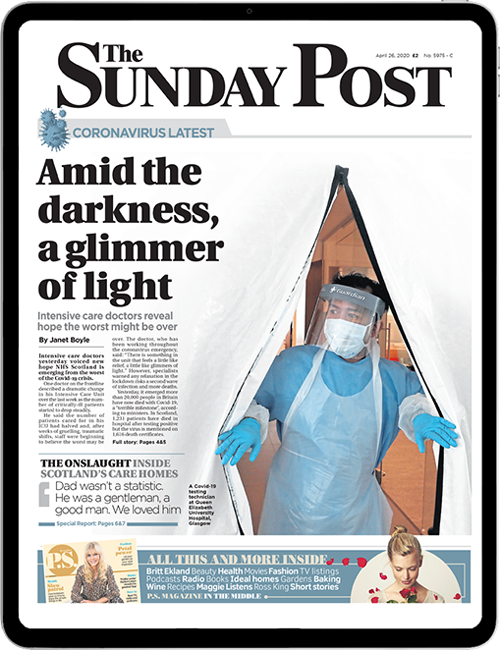 Enjoy the convenience of having The Sunday Post delivered as a digital ePaper straight to your smartphone, tablet or computer.
Subscribe for only £5.49 a month and enjoy all the benefits of the printed paper as a digital replica.
Subscribe