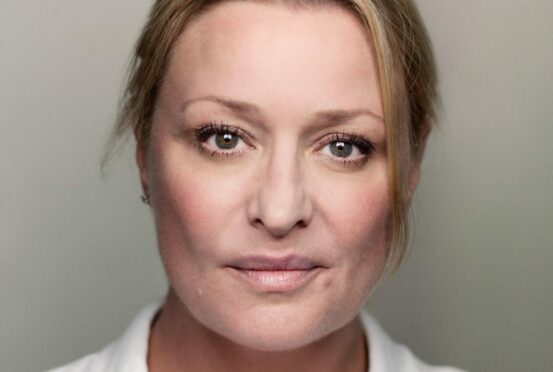 She played a troubled but inspirational teacher in school drama Waterloo Road but Laurie Brett hails her own motivational teachers for sparking her passion for acting.
"I was very lucky to have a few teachers who were very into drama, poetry and the arts," said the former EastEnders actress about her days at Neilsland Primary in Hamilton in the 1970s.
"And so we did a lot of plays and musicals – I remember playing Danny Zuko in Grease! I also had a love of English and I went to dance class but after an injury I got more into drama and it changed the course of where I was going.
"I think I was particularly lucky with the people around me in my youth who encouraged me. The really good teachers can influence and change lives, and I had a few of those back to back who really inspired me."
The 52-year-old actor received a Scottish Bafta nomination for her role as Christine Mulgrew – the first time she used her own accent on screen – in the series about the fictional comprehensive, which ran for 200 episodes between 2006 and 2015.
At the height of lockdown, as schools remained shut and teenagers were consigned to their bedrooms, Waterloo Road found a new audience on iPlayer, consistently being one of the most watched programmes on the BBC's streaming service during the pandemic.
As a result, the network announced last year the show would return for a new series. While refusing to confirm if she will be in the relaunch, Brett says she is currently working on a TV series due for release later this year where she'll perform with a Scottish accent again.
"Waterloo Road has a rolling demographic – kids watch it at a certain age, and then another set of teenagers come along and watch it, too," continued Brett, who has a 10-year-old daughter, Erin. "I think it ticked a lot of boxes. It captured a big spectrum of ages because adults like to reminisce about their school days, too. I think it's a great idea to bring it back and it has a great lifespan. I'm not involved at the moment – maybe I'll get a call asking me if I'll come in for a couple of weeks."
Brett is confirmed for a starring role alongside Adam Woodyatt – who played her Albert Square husband Ian Beale – in the world premiere stage production of the Peter James novel Looking Good Dead. It is due to open at the Theatre Royal in Glasgow later this month, all being well with restrictions, and it will mark a welcome return to Scotland for Brett, who has found increasing reason to come back north for work in recent years, as the country's industry goes from strength to strength.
Following her three years on Waterloo Road when filming relocated to Greenock, Brett also filmed Channel 4 mini-series Deadwater Fell alongside David Tennant and Cush Jumbo in Ayrshire, and Traces, starring Martin Compston and Laura Fraser, which was partly filmed in Dundee.
"When I started out on TV everything was London-centric and that's one of the reasons I honed the accent so well, otherwise I would get no work," she explained. "But a hell of a lot is filmed in Scotland now and it's great for the industry. Any time I'm filming in Scotland, I bump into people from the crew and it seems to be a tighter-knit community. I'd love to do more there."
Her next opportunity will come in Looking Good Dead, her first time on a Glasgow theatre stage for more than two decades.
"It's been a long time since I played Glasgow. The last time was The Rocky Horror Show in the late 1990s or 2000, so it's great to open there. All my family is still there, so they can come and see it – although maybe not on opening night, in case there's any mishaps!"
Brett is relaxed about the doubts hanging over productions such as this one going ahead, as the industry awaits updates on restrictions.
"It's going ahead until it's not, that's how I'm planning things," she said. "We can only be hopeful that everything goes ahead and according to plan, and I hope it does manage to happen because we want to bring theatre back to the people, as I think everyone is getting sick of Netflix and iPlayer."
Looking Good Dead is the fifth of Peter James' novels to be adapted for the stage, following the success of previous shows like The Perfect Murder and Dead Simple. The story this time sees Tom Bryce (Adam Woodyatt) witnessing a murder just hours after finding a discarded USB memory stick.
When he reports the crime to police, he and his family are placed in grave danger and it's up to Detective Superintendent Roy Grace to crack the case and save their lives.
Having the chance to work with her old EastEnders co-star, she says, has been just like old times, and also fortuitous, since their rehearsal time has been hampered.
"I'm not getting the usual six-week rehearsal period due to Covid, Christmas and this other job I'm finishing at the moment," she explained. "I love working with Adam – we had an on-screen chemistry from the first day and it's lasted a long time. We have a shorthand and we're like a well-oiled machine. I know he knows what I'm thinking and I know how he reacts to certain things.
"Even with these different characters, the husband-and-wife dynamic is still there and we're comfortable doing it. We haven't worked together since September 2017, so it's been quite some time. But with the rehearsals we've had already, even on the first day, we hit the ground running. It just works and it's easy – he always has my back.
"This stage adaptation is cool and Grace is a fantastic character. The British public love a whodunit and I know I'm partial to it – I can't wait for the next crime drama to come on TV. I had the chance to be part of one with Deadwater Fell and loved it, so it's great to be in that genre again, but this time for the stage."
Brett has returned to EastEnders in the past after leaving, and has been in the business too long to ever rule out another Albert Square comeback.
"It's a privilege to have left an impression on people. Jane was such a well-loved character, so I would never say never. It's not something I would ever say absolutely not to but they might never want to ask me back, they might feel they've had enough of her. It's such a weird universe we operate in, where anything is possible. They brought Kathy back from the dead, so if they can do that, they can do anything!"
She added: "When people used to come up to me and say, 'Are you Jane from EastEnders?' I would say 'naw' in my own accent. But then Waterloo Road came along, and I couldn't get away with that any longer."
---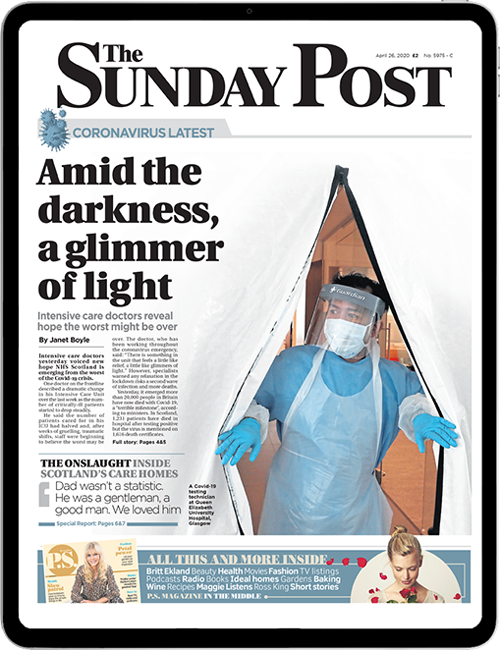 Enjoy the convenience of having The Sunday Post delivered as a digital ePaper straight to your smartphone, tablet or computer.
Subscribe for only £5.49 a month and enjoy all the benefits of the printed paper as a digital replica.
Subscribe