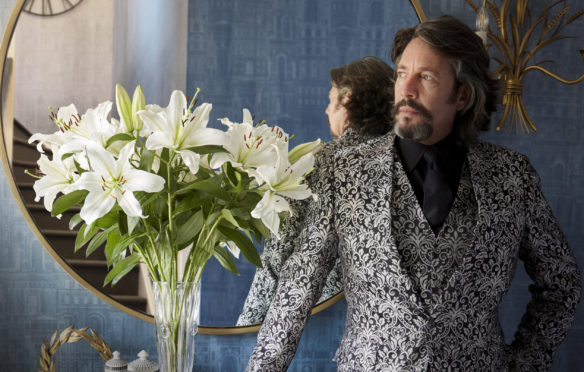 Search online for phrases such as #HouseGoals and #InteriorInspo and you'll scroll through page after page of beige tones, grey carpets and muted colour schemes.
In recent years, the influence of Instagram celebrities such as Mrs Hinch (Sophie Hinchliffe) and author Marie Kondo has made cleaning and organising the must-do weekend activity, turning our homes into neat, pristine spaces with minimal clutter and no fuss.
And it's a trend veteran interior designer Laurence Llewelyn-Bowen hates.
"They're basically just control freaks," he explained. "They are like lion tamers for interiors. They are declaring war on where they live. They're not actually getting under the skin of where they live, they're not seeing the psychology of who they are. They are keeping chaos at bay.
"But, actually, chaos is lovely.
"All that we consider to be genuinely very, very beautiful is actually quite messy. It's just a question of curating that mess. It's not about destroying or hiding that mess, it's about making it reflect your personality, giving it a sense of balance, giving it your own sense of order.
"It's not about rolling your pants into balls and putting them in a basket."
Laurence's dislike of ordered interiors will come as no surprised to his fans, who were first introduced to his outlandish style when he first appeared on the BBC series Changing Rooms in the late '90s.
Regularly attracting 10 million viewers, the home improvement show saw friends and neighbours redecorate each other's homes with the help of experts including Laurence, Linda Barker and Anna Ryder Richardson as well as everyone's favourite builder, "Handy Andy" Kane.
Although it has been more than two decades since Laurence got creative with a few sheets of MDF – the preferred wooden material now infamously linked to the show – he says Changing Rooms revolutionised how we look at our homes, and inspired people to take risks.
"Changing Rooms has never gone away – all these makeover shows all over the world are basically the great granddaughters of Changing Rooms, but the funny thing is, I'm still presenting them," he laughed. "You would have thought after 25 years they would have found someone younger and fresher!"
"In the heyday of Changing Rooms, people just wanted an excuse to do what they wanted anyway. I remember once I was with a client in quite a smart restaurant, and a very sophisticated middle-aged lady came up to me. She said, 'I just had to come over and say, you've really inspired me – for years I was living with all these antiques and I got rid of them all, repainted, bought modern furniture, and I'm so happy.'
"Literally half an hour later, another middle-aged lady, again very sophisticated, cosmopolitan, said, 'Please forgive me, but I've just got to say, I love your programmes and you inspired me to get rid of all my horrible modern furniture to buy antiques, and I'm so much happier.'
"I'm literally just being used as the excuse for people to do what they want – and I love that."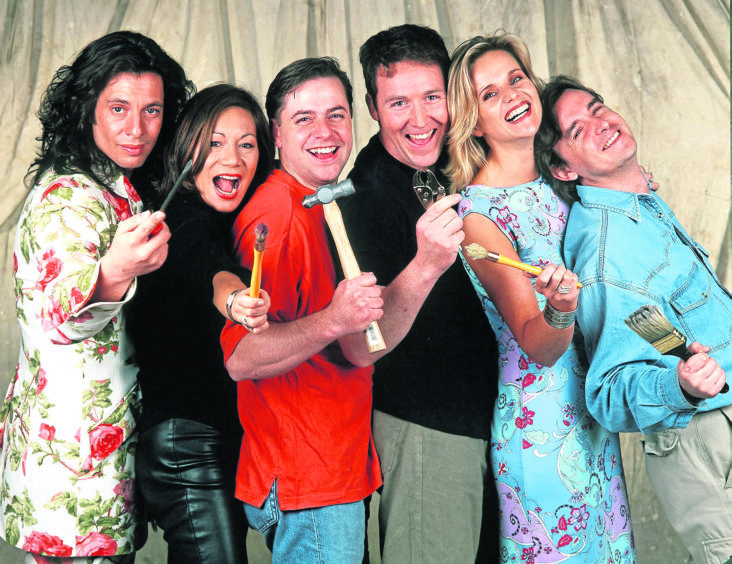 After Carol Smillie left Changing Rooms in 2002, Laurence took over as presenter, and has become a mainstay on TV in the UK and around the world. Most recently, he has appeared as a judge on the Australian series House Rules. But the 55-year-old admits he doesn't pursue TV credits for the fame, he just wants to share his passion for architecture, design and interiors. "I think that television is a medium that gets hijacked by a lot of 'wannabes'," explained Laurence, who has been married to wife, Jacqueline, since 1989, and has two daughters, Cecile and Hermione.
"There are a lot of people that just want to be on television but, fundamentally, I do it because I believe in it deeply, and I've got something to say. If there's nothing interesting to do, I just won't do it. That's why I don't go into the jungle or go on dancing competitions or MasterChef. I don't want to be famous for being famous. I just want to communicate and talk about the things that mean a lot to me. And when that stops, I'm happy to just stay in the Cotswolds and do colouring in."
Speaking of the Cotswolds, Laurence spent lockdown pottering around his 17th Century manor house in the quaint village of Siddington, Gloucestershire, where his flamboyant style is evident in every room. And although he usually spends most of the year travelling for work, he has enjoyed getting back to nature over the last few months, using his blossoming garden as inspiration for his up-coming homeware collections. He explained: "We've populated our world with so many distractions, whereas lockdown has given us all an opportunity to slow down and think about things for a bit, which should be – and could be – very good for us all.
"Before lockdown started, I was filming in Australia, but I managed to get back to the Cotswolds in time. We've been really lucky. Everyone is here together – both my daughters, their husbands, and my grandson – and it's like Little House On The Prairie meets Game Of Thrones, really…with quite a lot of gin.
"We're all turning into frightful lushes, but hoorah for that."
He added: "For the last couple of years, everything I've been doing has been about the travel I've done – the jungles of Malaysia, the view of the Nile at dawn, palm trees, pyramids, nymphs and goodness knows what. But suddenly, everything for next year – including wallpaper, bed linen and furniture – feels really basic, really arts and crafts. It feels celebratory of the ordinariness and what I have in my garden."
It seems the apple doesn't fall very far from the tree when it comes to design and, like many homes recently, the Llewelyn-Bowen abode has benefitted from a makeover.
He continued: "Hermione, my youngest, got very bored and decided to redecorate during lockdown. She started on the dining room with one of the new styles from my Wallpaper Direct collection, embarked on the kitchen, and is now currently in the Great Room, which is our largest space. She's been very, very good, and I have to say, I think her wallpapering has been exquisite."
He joked: "She had a very expensive education in criminology and psychology, and now she's wallpapering!"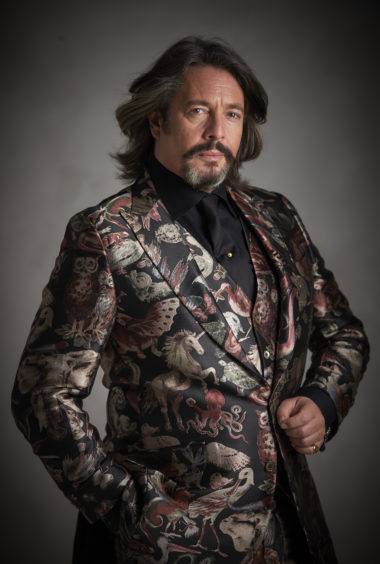 After years of helping homeowners update their living spaces, Laurence admits the best way to redecorate is to simply focus on personal taste and avoid trends – advice he follows religiously in his own life, insisting he doesn't "give a stuff about what other people think about me".
He explained: "People often think, 'If I do that, everyone's going to think I'm tasteful and grown-up' and I think that's just such a missed opportunity.
"There is no right or wrong when it comes to design. When I give advice, all I want to do is take a style and make it better. I'm never actually judging people's taste or style, I'm just saying to them, 'If you want to do it like that, you've got to make it better – and don't hold back.'
"It's all about encouraging personality, and I make no real judgement on that personality. Everyone has their own taste."
With a laugh, he added: "Obviously, my taste is much, much better than anyone's – but that's my job."
---
Laurence flocks to YouTube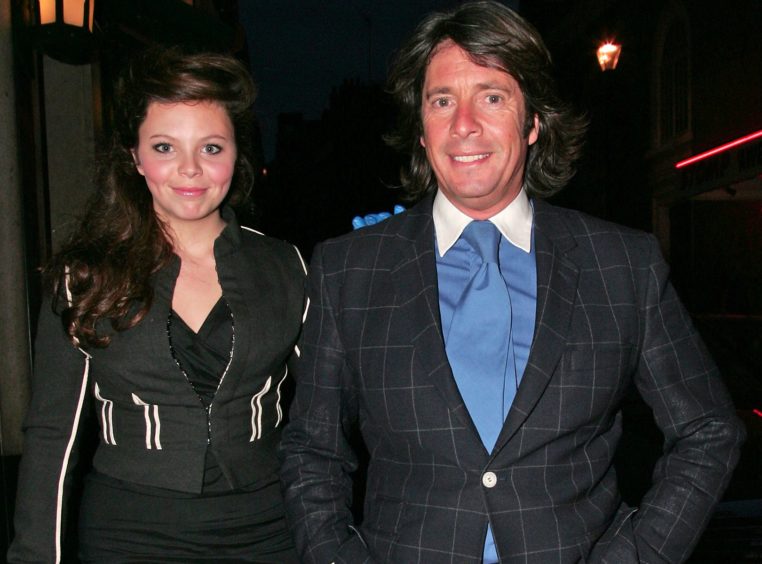 Earlier this year, Laurence launched a YouTube channel where he delves into the culture of interior design.
Each episode of School Of Flock focuses on a different topic.
He explained: "The show is like design history put on shuffle.
"One week it's Aubrey Beardsley, the next it's all about colours. It's a way of getting people to understand that random combinations can help them create for themselves something that's absolutely original."
Filmed in his beautiful home, Laurence's elder daughter, Cecile, has taken part in the project, and each episode is filled with Llewelyn-Bowen flair – especially as he begins each episode bursting out of secret door hidden in a bookcase.
"I like that we've taken this contemporary medium, YouTube, which is all about young, funky people, and made it look so old-fashioned and so camply Victorian.
He added: "The bookcase doorway has sparked so many conspiracy theories, with people suggesting it's another dimension or that it's the Batcave. Someone else thought it might be Narnia.
"But actually, it's just the downstairs lavatory."
See School Of Flock on YouTube, new episodes every Sunday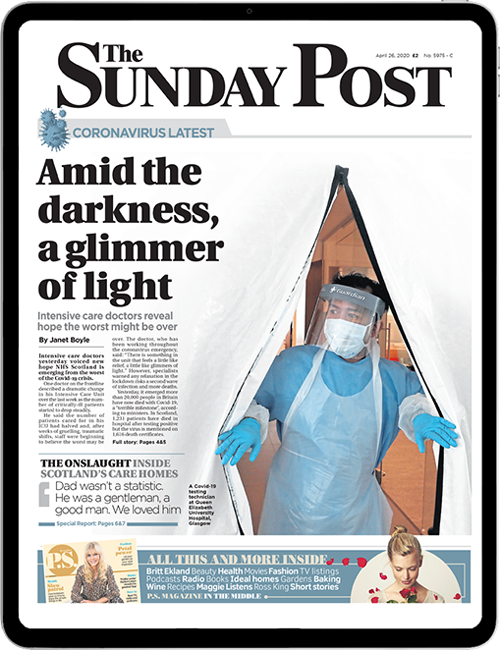 Enjoy the convenience of having The Sunday Post delivered as a digital ePaper straight to your smartphone, tablet or computer.
Subscribe for only £5.49 a month and enjoy all the benefits of the printed paper as a digital replica.
Subscribe