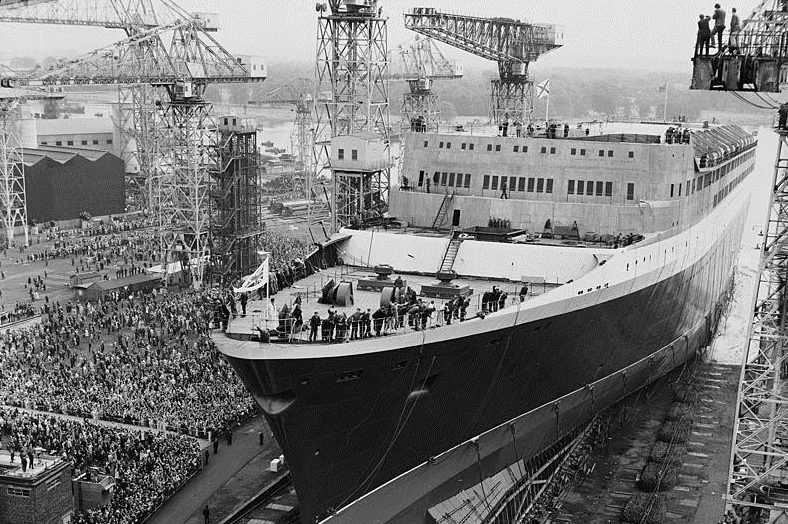 DESIGNED for trips between Southampton and New York, the Queen Elizabeth 2 was special.
It was on September 20, 1967 that the magnificent ship was launched at Clydebank.
If you were to build her today, she would cost somewhere around £370 million, although in her almost 40 years' service she must have recouped that over and over again.
The QE2 commenced sea trials the following year, and she'd have a varied life.
The awesome ocean liner was built for the Cunard Line, and would operate as both a transatlantic liner and a cruise ship until 2008.
In fact, she remained the line's flagship until 2004, when the RMS Queen Mary appeared on the scene.
QE2 was refitted with a diesel power plant in the mid-80s, having been the last oil-fired passenger steamship to cross the Atlantic in scheduled liner service.
She also undertook regular world cruises. Never given the Royal Mail Ship designation, she was always SS, MV or MS in official papers.
After being retired from service with Cunard, a private equity firm intended turning her into a floating hotel with 500 rooms, moored at Dubai.