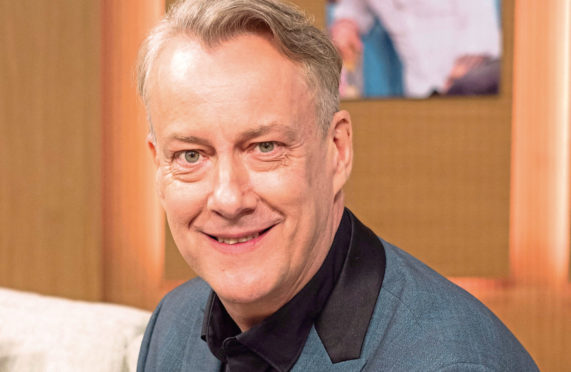 Actor Stephen Tompkinson sports a natty pair of classic Clarks desert boots in the stage production of Educating Rita.
But does he subscribe to the Derek Jacobi school of acting that builds a character from the footwear up?
"It does kind of help, especially when you're doing a period piece or anything slightly retro, it makes you feel more of the character, yeah," says Stephen.
"I'm not sure I'd go as far as starting with the shoes but, hey, it's been working very well for Derek so I wouldn't knock it!"
Stephen is playing Frank Bryant, a brilliant academic who also happens to be a dedicated, middle-aged drinker that finds new inspiration when married hairdresser Rita signs up for his university course.
The tale is familiar to many from the original hit theatre run and the movie version starring Michael Caine and Julie Walters, who was making her debut after starring in the stage version.
"I've seen the film many times, but I made an effort not to go and watch it again so that I didn't fall into similar traps, and just wanted to make it my own," says Stephen, 54.
"But the star of the show, when it's written by Willy Russell, is Willy Russell's writing. He's superb, and there's a reason why this is the 40th anniversary production of this, it's because it's never been out of fashion.
"The prime message of offering choice and people getting another go, an extra opportunity at things they maybe didn't succeed at originally, is always going to be relevant.
"And with everything that's happening at the moment it's definitely more pertinent. And thank goodness there are institutions like the Open University set up just for that.
"Not everyone develops at the same time, not everyone enjoys the time they're supposed to at school and there's absolutely no harm in your coming to it when you feel you're ready, and you're keen and eager to take it on."
Speaking of Caine, I remember him saying that the trick to playing drunk is to remember the drunk fella's trying to act sober?
"That's true, absolutely, and he did those scenes brilliantly so they're lovely shoes to fill," nods Ballykissangel, Wild At Heart and DCI Banks star Stephen.
"We do a little homage to Michael that might be unknown to the audience. Frank has his teaching diploma on the wall and we had ours signed by Michael Caine – just a little nod!"
Frank's "journey" from cynicism through hope to despair and back again must be terrific for an actor.
"Yes, it's wonderful. More people will be familiar with the film than the play, which is just the two characters.
"It's set in Frank's office in this university, you follow them through the academic year and you see this journey both of them go on and become interdependent on each other, and then slightly move away from each other and come back, it's beautifully crafted.
"And the joy of putting it in front of an audience is sensing their enjoyment of this journey. They don't pick sides, they like both characters equally and can see when each is behaving badly, but you can sense they want both of them to succeed."
It's Stephen and Jessica Johnson's second stint in the play, and he reveals: "It's actually all her fault. We met at Live Theatre in Newcastle where she was performing and I was 're-rehearsing' a show that was transferring to London.
"I asked what else had she been doing and she'd done a much shorter run of Educating Rita at the Gala Theatre in Durham where they'd set it up-to-date and let her use her own native North-East accent, and quite glibly she just said: 'You know, you'd be a great Frank.'
"Shock, horror, I discovered I'm now exactly the right age to play Frank which, considering I've been reading the play since I was 15, is a bit of a shock to the system!
"We read it in front of Willy Russell's daughter – who helps look after his catalogue – with a view to touring it and they gave permission.
"Willy was with us every week in rehearsals and he wasn't at all precious about his original masterpiece, he was happy to get the scissors out – we took about 20 minutes out because he reckoned audiences had changed in the 40 years since he wrote it.
"They don't need to be spoon-fed as much information, people are a lot more savvy now and communicate a lot more so they're right on top of all the information they need.
"He came up to us after our first performance and said: 'Thank you for giving me my play back,' which was a beautiful thing to say.
"If we've just made one person happy and it happened to be Willy Russell then it was a job well done."
The play's a two-hander set in one room, with just the two actors, which must make for an exhausting tour.
"One reviewer said: 'At least Jessica Johnson gets to go off stage and have a bit of a rest' but she has 14 costume changes and she's straight back on!
"There's absolutely no rest at all but that's lovely and, particularly with a comedy, the audience is vital and they teach you where the humour is and when you can put your foot on the accelerator or the brake."
Does the place you're performing in change where the laughs come?
"It does, and some people are less expressive than others until it comes to the curtain call and they go absolutely mad for it.
"You just think: 'Oh, you're more of a listening audience,' which as a performer isn't ideal when you're doing a comedy because you don't think you're doing as good a job as you did in Newcastle or wherever the week before!"
Looking at Stephen's CV, Brassed Off – set in a coalmining town during the Thatcher era – seems closest to Educating Rita in tone.
"That's certainly the piece of work I'm most proud of because I think it still very much has a deep resonance with people who lived through that atrocious time in British social history.
"And it's been given a new lease of life in that they're showing it at various concert venues where they take the soundtrack off and a brass band plays live which is incredibly moving."
To be honest, I'm not sure I've ever seen as varied as a CV – Stephen jumps from stage to film to TV, playing everything from a priest to a detective to a vet.
"That's the thing that's given me most delight, mixing the mediums and the roles. Acting should be limitless, we should be at the mercy of writers' imaginations and you should be prepared to do anything – I've been lucky to dip my toe into a lot of different pools."
That said, to me Stephen will always be sleekit reporter Damien Day from newsroom spoof Drop The Dead Donkey, though to Shawzer Jr he'll forever be Tom, Bob The Builder's twin brother from A Christmas To Remember.
"Thank you very much! Tom the Arctic zoologist – I was never going to get a hit single out of it, it didn't scan as well as Bob The Builder but it was great fun to do and I do think of it every Christmas.
"I'm always fond of a bit of animation, I was overjoyed to be Sidney when they brought the Tetley tea folk back – that felt like you'd made it!"
Educating Rita tours until the end of May, visiting Glasgow's Theatre Royal February 24-29 and Edinburgh King's May 11-16. For tickets visit educatingrita.co.uk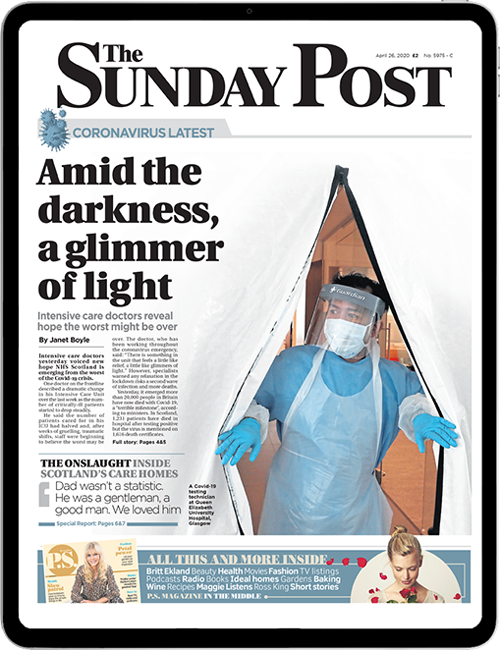 Enjoy the convenience of having The Sunday Post delivered as a digital ePaper straight to your smartphone, tablet or computer.
Subscribe for only £5.49 a month and enjoy all the benefits of the printed paper as a digital replica.
Subscribe