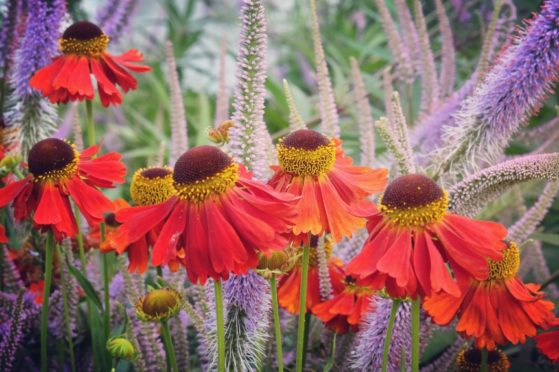 Perfect preparation is the way to avoid your garden flopping when you are away on a staycation, reveals Agnes Stevenson, whose work has paid off.
If you've been lucky enough to get away on holiday this year then the joy of finally getting to visit somewhere new may have been mixed with anxiety over what state your garden would be in when you got back.
It's been a hot old summer and while sunshine is a guarantee of ripe tomatoes and dazzling dahlias, it doesn't take long for plants to flop when the soil starts to dry out.
I've been caught out by parched spells before, so now I never leave home without first soaking the borders and then setting up an irrigation system to take care of everything in pots, and this year it really paid off because nothing expired in my absence, apart from the young lupins, but that was down to the rabbits.
Now that I'm back I've been catching up on deadheading roses, geums and cosmos and I've also been cutting the flower stems off Alchemilla mollis in order to prevent it from spreading.
While I was away the Crocosmia "Lucifer" started doing its stuff and now its flowers are adding a fiery touch to the borders, which are mostly a combination of pinks and blues. At this time of the year prairie plants are also useful for bringing hotter colours so now I'm planning to introduce rudbeckias and heleniums that will last into autumn.
What's a bit disappointing however are my hydrangeas, which definitely suffered from this year's late frosts and, as a result, are carrying very few flower bracts. Normally at this time of the year the garden would be full of them, but that's not the case and there's nothing to be done except to hope that conditions next year will be more favourable and that the buds won't be killed off before they get a chance to open.
Hydrangeas themselves are very hardy and long-lived and every time I visit a garden I'm always keen to spot varieties that I don't yet grow. This has turned out to be a great year for visiting gardens, with so many of them looking at their best and if you are keen to explore somewhere new then 12 Glamis Drive, Dundee is worth a look. It is one of the gardens opening in aid of Scotland's Gardens Scheme and on Saturday and Sunday August 21 and 22 visitors will be able to explore the herbaceous borders, woodland and water gardens that occupy this half-acre site overlooking the River Tay.
Water is a feature of many of my favourite gardens and it needn't take up lots of space. Even a very small pond will attract insects, birds and animals to your plot. I've seen fantastic water features made from old dustbin lids and from washing up bowls sunk into the ground.
If you do have a mini pond then just remember to top up the water levels during dry spells so that wildlife can continue to benefit from it when they need it most.
---
Get sowing now to give you the best chance of enjoying a bumper crop later in the year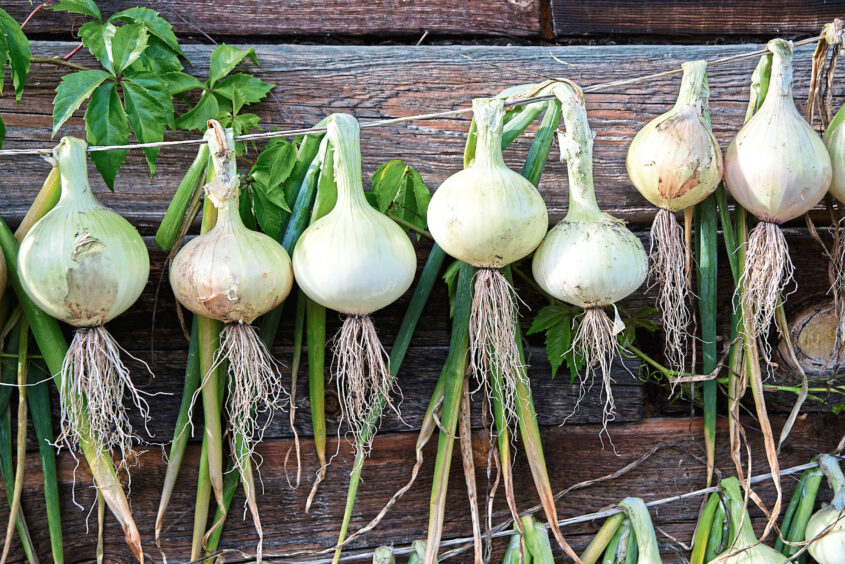 The last few weeks have all been about picking and enjoying the fruits of your labours, but don't forget to keep sowing too.
Those patches of earth that are now bare of early crops are ideal for sowings of salads and carrots.
Oriental vegetables sown now are much less likely to bolt than those grown earlier in the year and if you make space for Swiss chard then you will have fresh greens late in the year.
Tomatoes are ripening in the greenhouse so remove some of the lower leaves to allow as much light as possible to reach the fruits and keep watering regularly to prevent blossom end rot from destroying the crop that you've nurtured since spring.
If you have been growing chillis then these should now be spicing up mealtimes and in the herb garden, parsley and basil should still be abundant.
You can give oregano and thyme a fresh lease of life by cutting back growth now to encourage a second flush, and all those fragrant stems that you cut off needn't go to waste.
Strip off the leaves and freeze them for a handy supply of herbs during the winter.
Onions that have been drying should be ready for storing now by placing them in nets and hanging them in a cool, dark and dry space until you need them. Meanwhile keep on top of annual weeds by hoeing them off before they have a chance to set seed. Hoeing also helps to prevent evaporation during dry spells.
If parts of your vegetable patch are going to sit empty until next year, then sow a green manure. Not only will this help to enrich the soil when it is time to dig it in, but it will help to prevent the loss of topsoil during windy spells and it will crowd out weeds that would otherwise take advantage of the open space.
---
What's in bloom
Agapanthus burst out of the borders like stars in August. Available in either blue or white, there are hardy varieties that will survive outdoors all year round and more tender evergreen kinds that are best grown in pots and moved under cover as days get colder. Both produce their flowers at the ends of tall stems and the long lasting seed heads provide interest when the petals have fallen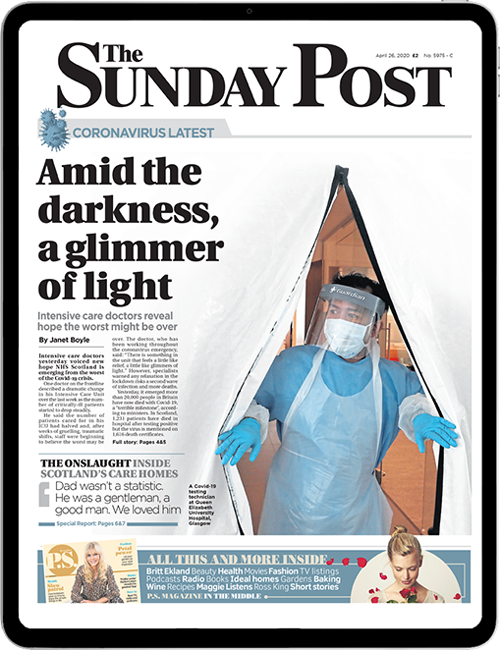 Enjoy the convenience of having The Sunday Post delivered as a digital ePaper straight to your smartphone, tablet or computer.
Subscribe for only £5.49 a month and enjoy all the benefits of the printed paper as a digital replica.
Subscribe