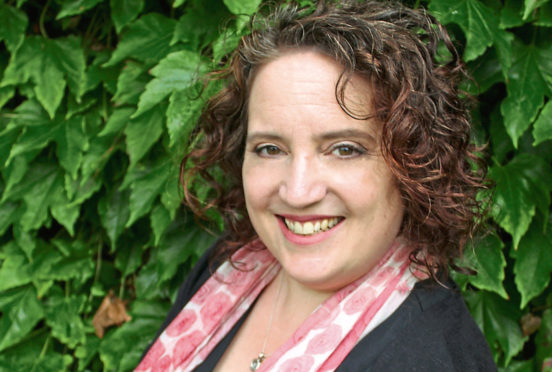 The Last Goodbye is the "born again debut" for award-winning author Fiona Lucas – despite it being her 27th novel.
The rom-com queen, who started out writing romance for Mills & Boon, is better known as Fiona Harper but adopted a pen name to mark her move to commercial fiction – arguably a broader and deeper genre.
Her latest offering is a poignant but hopeful journey through grief and the struggle to let go of those we have loved and lost. It follows Anna, whose husband Spencer was killed. Three years on, she still struggles to accept he is gone. On Hogmanay, she decides to phone Spencer's number, just to hear his voice. But somebody else answers, and what emerges comes as much of a surprise to Anna as it does to the reader.
Mum-of-two grown-up daughters, Fiona tells P.S: "It is a change from a lot of the previous books I have written. Some people call it a born again debut. I had been asking my agent for a while whether I should change pen names. She'd say, 'I don't know, you have a really good reputation'. But there is no secret I have written under another name, so it's the best of both worlds really."
The 52-year-old, who lives in London, but whose retired journalist father is from Glasgow, reveals the plot was inspired by the TV show The Good Wife – and her mother-in-law.
She says: "There was a scene in the show where one of the main characters died unexpectedly and had left half a message for someone they had been involved with but it wasn't resolved. I was thinking about how awful it is to want to speak to someone so badly and just know that chance will never come again.
"That mixed with another memory. After my father-in-law died, for a long time my mother-in-law kept his voice on the answer machine. Those two things came together. Then I sat on the idea for a couple of years as I couldn't work out how to develop it. Every time I tried I thought it was similar to other things, like Cecelia Ahern's P.S I Love You. I was chatting about that with my agent and she said, 'Why don't you just have somebody else on the end of the phone'. I said: 'That's it!'"
It was a eureka moment and the first draft was completed in eight months. She says: "I am hoping that this resonates with those who have lost someone."
But it will also make readers smile. "Sometimes you just want to escape, so I am hoping this has enough of a light touch, as you don't want to read anything too depressing, especially when real life is too tough."
So what does her retired-writer father think of her novels? She laughs: "He is quite a stern, Scottish guy. He doesn't deal with the touchy-feely stuff, but I do think he is proud."
Remembering times with her dad, she says: "We did a lot of visiting in Glasgow to see family. My gran lived there before moving to Largs in Ayrshire. It was the scene of a lot childhood holidays. We'd rent a place in Millport and cycle round the island of Great Cumbrae. My aunt also ran a hotel and then a B&B in Inveraray, so we had quite a lot of trips there."
The Argyll and Bute town was the honeymoon location for the protagonists in The Other Us, winner of the 2018 Romantic Novel Award. It will make another appearance in her next tale. She reveals: "I am halfway through the next book which is set in Inveraray and involves a journey from Scotland to Kent."
She laughs: "But I'm going to give it a fictional name so I don't get into trouble."
---
Fiona Lucas The Last Goodbye, HQ, £7.99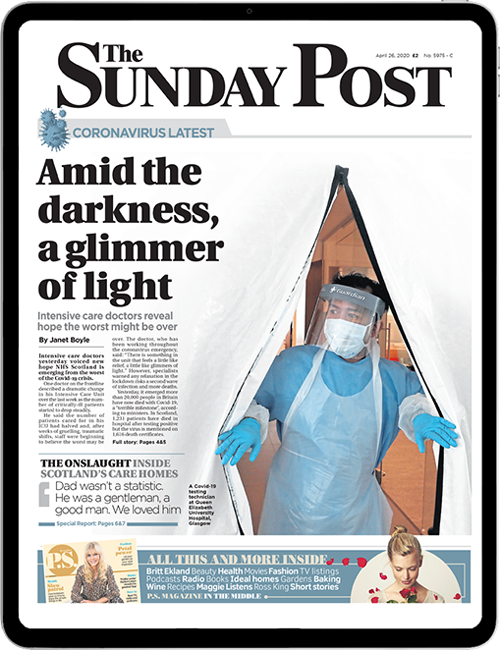 Enjoy the convenience of having The Sunday Post delivered as a digital ePaper straight to your smartphone, tablet or computer.
Subscribe for only £5.49 a month and enjoy all the benefits of the printed paper as a digital replica.
Subscribe