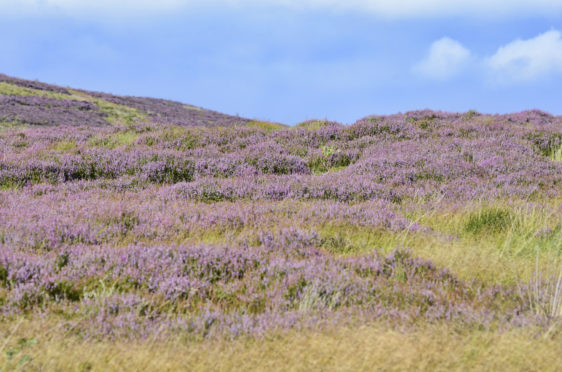 Dreams of turning a chunk of rich moorland into a community owned nature reserve look a step closer to becoming a reality thanks to a £1 million boost.
Langholm Moor in the Southern Uplands is home to some of Scotland's most iconic wildlife and for 250 years has been home to the world's oldest equestrian event The Common Riding.
The Sunday Post recently spotlighted an ambitious £6 million project by Dumfries and Galloway-based The Langholm Initiative to take over a large part of the Buccleuch Estates-owned moor.
They want to turn it into the Tarras Nature Reserve with peatland restoration, ancient woodland regeneration and protection for rare breeding Hen Harriers.
The scheme aims to not only protect the 10,500 acre site, enabling it to flourish for future generations, but could also help turn the tide of climate change, along with the fortunes of the ailing textile town of Langholm by generating eco tourism.
It had applied for £3m from the Scottish Land Fund, but yesterday learned that it was awarded just under a third of a £3,669,762 cash pot that is being divided among 16 community ownership projects across the country.
Langholm Moor buy-out group leader Kevin Cumming said: "The Lanholm Initiative appreciates the offer of an award made by the SLF. It leaves us with a long way to go to succeed, but we are excited to work on securing the rest of the funding."
The group is trying to raise further millions in a crowd funding initiative and has also received £100,00 from the John Muir Trust.
The second largest award went to neighbouring Newcastleton & District Community Trust which received £850,000 for the 750 acres of land on the Tarras Water and Holmhill Estate also owned by Buccleuch.
The SLF is funded by the Scottish Government and delivered in partnership by the Natioal Lottery Community Fund and Highlands and Islands Enterprise.