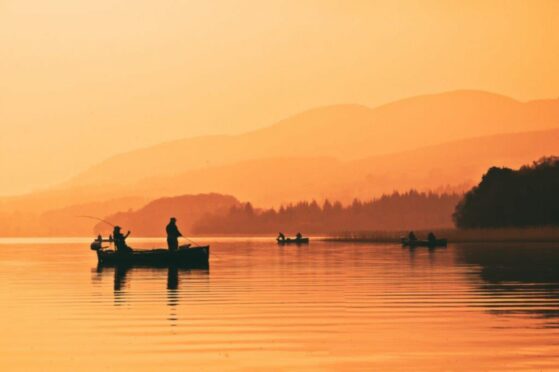 Winding down during the summer holidays is not always easy when there are three teens, one nearly teen, three dogs and a jam-packed sport "to do" list at home.
It takes military-precision organisational skills just to escape for a 24-hour sojourn of "couple solitude". But it's doable and oh so worth it.
And as we wave the little darlings off after stacking and packing the fridge, reinforcing the "you can't do, you won't do" rules and showering the "babysitters" with promises of wine and returned babysitting IOUs, we begin our descent into coupledom.
I can actually feel Iain relaxing as we take the road south to our destination, the Lake of Menteith.
When we come upon our hotel, it's nestled within narrow roads adorned by glorious scenery and, as we drive up, we glimpse the sparkling water that fronts the hotel. It may only be one night away, but we've got that holiday feeling.
The welcome at the Karma Lake of Menteith is relaxed and warm and it feels as if we are returning as old friends. There's a peaceful familiarity to the place.
We are given a large lake-view room; complete with whipped-cream coloured carpet, with connecting dressing room and cavernous bathroom – it even has a claw-foot stand-alone bath.
I'm a bather not a shower-er; so I can't wait to take the plunge, while sipping the wine that's been left as a gift in our room…it's life less ordinary. But first we go exploring the small boutique-esque hotel and head for drinks at the front; there has been a light summer shower and the muggy air has given way to a deliciously cool late afternoon with gentle breeze.
There are a couple of boats fishing on the still waters of the lake and as the sun begins its transient journey, we are treated to tranquility from another realm.
Back in our room, we uncork the red wine and joke that the vanilla carpet is an accident waiting to happen. No sooner have those words floated out of my mouth, than our "glass clink" results in a stumble and as we fall towards each other, red droplets begin to rain down.
What follows next is a slow-motion farcical attempt of Faulty Towers proportions to catch the cascading Bordeaux from landing. Too late. There's red wine on the white carpet…and there's not a child or dog in sight to blame. But the staff are graciously understanding about our mishap and do everything to ease our parent-guilted heads… maybe we will stick to white from now on.
And we do with dinner; a three-course one cooked by head chef Mike Potts. I start with mussels, Iain opts for the ham; we share steak and fish and chips – enjoying our own surf and turf; it's exquisite, fresh and a portion to not only delight your tastebuds but to satisfy all appetites.
It's fine dining without the teeny weeny portions. After the sticky toffee pudding and panacotta, we're stuffed and still breathing but just. Chef Mike has achieved two AA Rosettes, and it's not hard to see why. A keen forager, he explores the countryside for some of his ingredients.
There's a charm to this quaint little haven on Scotland's only lake which is now part of the Karma Group.
After a hearty breakfast, we head to Aberfoyle and have coffee in the sunshine. There's a woollen mill, cafes, restaurants and tourist shops to suit everyone. But within minutes of heading down to the Trossachs, we hit a rain-wall of tsunami proportions and, despite our skins still stinging from morning sunshine, we are besieged by flash floods and a reminder of the "four seasons in one day" Scottish weather. Glorious if not hideously ridiculous at times.
But it's only rain after all, and in Scotland we're used to buckets of the stuff, so we check out Loch Katrine and enjoy a cruise on the Sir Walter Scott Steamship, but for those with a bit more energy, a tranquil five-mile walk runs along the eastern shore.
And you just can't come this way without stopping to marvel at the wonderful Loch Lubnaig, popular with open water swimmers and tourists. A mist descends upon this little enclave and all of a sudden it becomes a little magical spot.
And while our stay has been wonderfully child-free – and probably not long enough – it has given us much-needed chill and together time.
But it's not long before I'm itching to get home to check on the brood and that's the thing about grabbing little morsels of free time; you don't need much to feel the benefits.
Instant karma right enough.
---
P.S.
Scotland's only natural lake was called the Loch of Menteith until the 19th Century. Its largest island, Inchmahome, is home to a priory, which was visited by Robert the Bruce and Mary, Queen of Scots.
Factfile 
For Karma Lake of Menteith's current pricing & availability visit karmagroup.com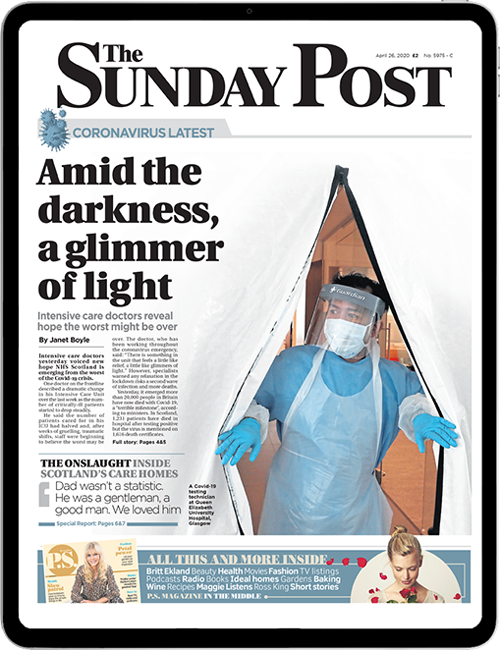 Enjoy the convenience of having The Sunday Post delivered as a digital ePaper straight to your smartphone, tablet or computer.
Subscribe for only £5.49 a month and enjoy all the benefits of the printed paper as a digital replica.
Subscribe