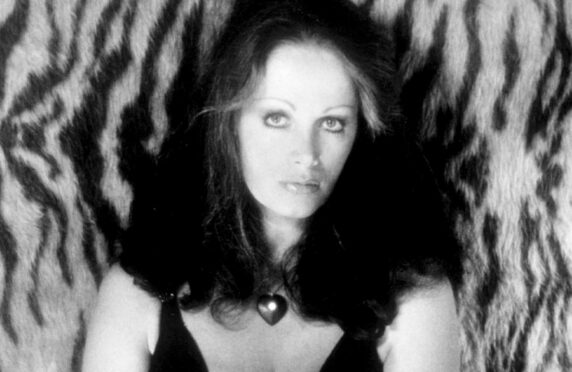 With her enthusiasm for leopard print, big hair and even bigger shoulder pads, Jackie Collins was once the bestselling author of a string of bonkbusters. Today, she is a feminist icon.
The glamorous novelist – who died in 2015 and whose string of hugely popular books included Hollywood Wives and The Stud – has been hailed as an inspiration to a new generation of women and her extraordinary life is explored in a new documentary, Lady Boss.
Director Laura Fairrie believes the impact of her revolutionary literary career can not be underestimated.
"What's brilliant about Jackie is she created her own brand of feminism particular to her. That's what I love about her and the books she wrote," she said.
"She imagined the life she wanted to live herself and that's what she wrote about. She created these characters that did what she wanted to do and she shared those ideas with people.
"Female sexual desire was at the heart of her feminism. Her private life stood in brilliant opposition to this powerful woman who was untouchable. Behind the persona was a woman who was vulnerable, lacking in confidence and had a complex relationship that had to suffer tragedies along the way. It's wonderful to be able to humanise her and relate to her."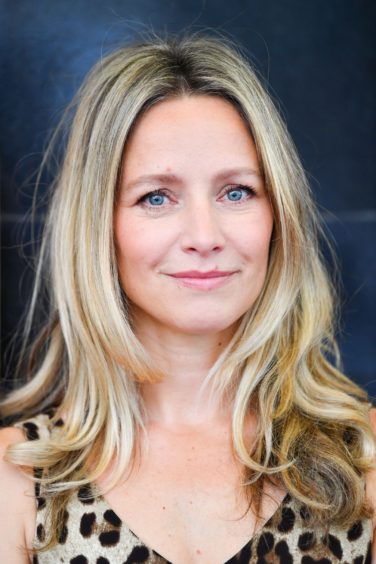 Collins was a school dropout who tried breaking into acting, like her movie star big sister Joan. In 1968, aged only 18, she wrote The World Is Full Of Married Men.
The racy novel's sex scenes were a hit with readers but her own father was too shocked by the content to read it and Dame Barbara Cartland called it "nasty, filthy and disgusting".
Her debut novel came in the wake of a failed marriage to a volatile drug addict. She married three times; two of the relationships were miserable.
Her writing, according to Fairrie, was a way to take control of her own life. According to her she took the tough times she and other women had experienced and gave her characters control and, importantly, a happy ending.
It was a form of feminist writing that perhaps wasn't appreciated in her heyday, according to author and broadcaster Daisy Buchanan.
"There's a really moving and distressing clip in Lady Boss when Jackie is on Kilroy and women are in the audience saying to her that she wasn't a feminist," said Buchanan.
"How could that be? What about all the women who saw themselves in her book and felt positive and empowered?
"There are lots of areas of feminism that require us to be serious and focused but Jackie made us believe you can be a feminist and have a good time. When you're a teenager it's so important to hear."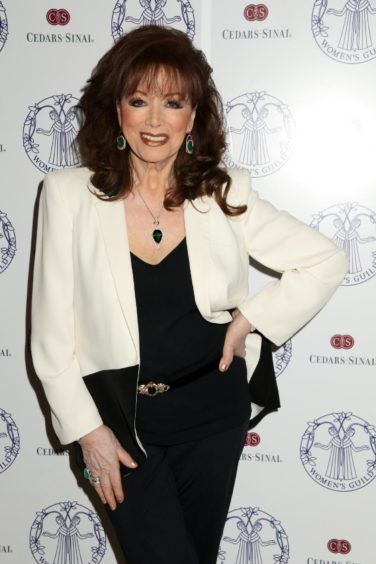 Her books may have failed to win over the critics but, according to Buchanan, those sneering at Collins' work did not appreciate its significance.
It was her novels that Buchanan reached for when writing her own book about a young woman's romantic dramas in Insatiable, her first novel, which was published earlier this year.
"If you say you love Jackie Collins people will laugh at you, but they shouldn't," added Buchanan. "These books are just really, really fun to read. Books like that are the ones that inspire us and give us space to dream, space to create.
"Dickens and Shakespeare are very admirable but a Jackie book is what I reach for when I'm feeling down. It was Jackie's glamour and sun that got me through the pandemic.
"She also in her books talks really honestly about the relationships that women have with other women. There's the want to support and inspire and be inspired by each other, but there's also the envy, jealousy and competition.
"I came for the sex education but I stayed for the emotional education."
---
Jackie in her own words
My weakness is wearing too much leopard print.
People are intrigued by fame, power and wealth and I think Hollywood is the only place where you get all three together.
The biggest critics of my books are people who never read them.
It was so funny to realise that all the cliches about Hollywood were true. There was the casting couch. There were these dirty old men who would say, 'Can you lift your skirt up a little higher, darling? We'd like to see your legs. How about dinner tonight?' That's what I started to write about.
I really fall in love with my characters, even the bad ones. I love getting together with them. They tell me what to do; they take me on a wild and wonderful trip.
I am still shocking people today, and I don't know why. Is it because I'm a woman talking about sex and men? One magazine said that no one writes sex in the back of a Bentley better than Jackie Collins.
---
Collins' death in 2015 came as a shock after she chose to keep private her battle with breast cancer. Even sister Joan didn't know until two weeks before she died. It was another way of keeping strict control of her public image.
"The public persona and facade she created, she used almost as a sort of tool to survive life's blows," said Fairrie.
"The cancer was something that went against this powerful woman that she wanted to be. She almost couldn't bear the idea of telling people about it, and her choice was to keep it private and carry on living her life as normal."
For Buchanan, Collins was a prototype for modern women who balance their private life with their social media public persona.
"At a time when we're all very public, it's interesting Jackie found a way to create a strong version of herself with which she could be public, but also be private," she added. "There's a lot of power in that.
"Jackie wrote about women who wanted to appear very, very strong and not appear vulnerable.
"Think about it: she sold half a billion books. I wouldn't be able to write a sentence if I hadn't grown up reading Jackie's books. What this film does so beautifully is restore her reputation."
Lady Boss: The Jackie Collins Story telling the untold story of the groundbreaking author has a special screening and a recorded Q&A session at the Glasgow Film Theatre today
Jackie created lady bosses…she's the only reason I became one

 – Author Melanie Blake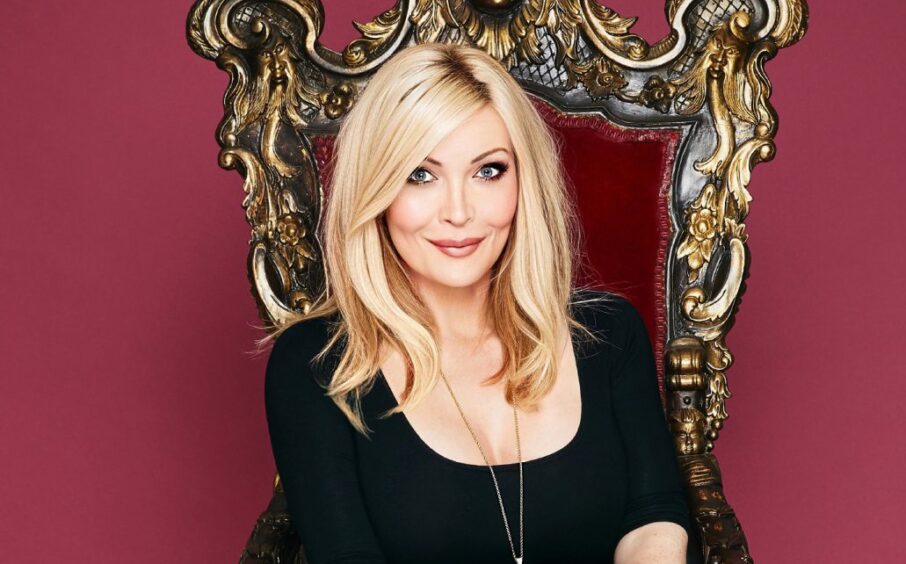 There was only one Jackie Collins but Melanie Blake, best-selling author and fan, is flattered to be mentioned in the same breath.
The glamorous former talent agent decided to create her own success story, much like Collins would in one of her fictional heroines.
"I started reading her books at 13 and it gave me the idea women could do anything and Jackie absolutely believed that," said Blake.
"She certainly changed my life and I certainly wouldn't be here now without her.
"I left school dyslexic with no GCSEs but then became a powerful agent and a bestselling author. Jackie created lady bosses and that's why I ended up a lady boss.
"She took all of us women out of our sad or humdrum or difficult lives and took us to a place where we could live a fantasy."
After being jilted by her fiancé, Blake decided to splash out on some of Jackie Collins' jewellery which was being auctioned off following her death in 2015.
She wore the necklace to bed the first night after it arrived and, she says, asked her idol for help.
The next day, with the necklace hidden under her dress, she spoke to a psychic for a TV show she was filming.
"This is going to sound completely made up but this psychic, who couldn't even see the jewellery around my neck, said I was wearing the necklace of a very powerful woman and that she told him that I'd written something in a cupboard and to get it out there and give it a go," explained Blake.
"It was the novel I'd written when I was 19, when I was working on Top Of The Pops. It went to auction and became my first novel, Thunder Girls.
"Then of course my career took off and I then became the epitome of everything that she said, which was that girls can do anything but I did it when I was 40."
Blake has been asked to write the foreword in a reissue of Collins' classic Drop Dead Beautiful an honour which means her name will forever be linked to her hero.
"Her heroines do not rely on men, but that was her situation," added Blake. "She had one husband who sadly died but her other relationships were quite troubled. That's why she wrote in her books about women who treated men like men have treated women.
"My last book is Ruthless Women and has sold 150,000 copies. It was called the anti-50 Shades Of Grey which I took as a compliment. In Jackie's books a woman wouldn't get tied up; her heroines would handcuff them and laugh at them."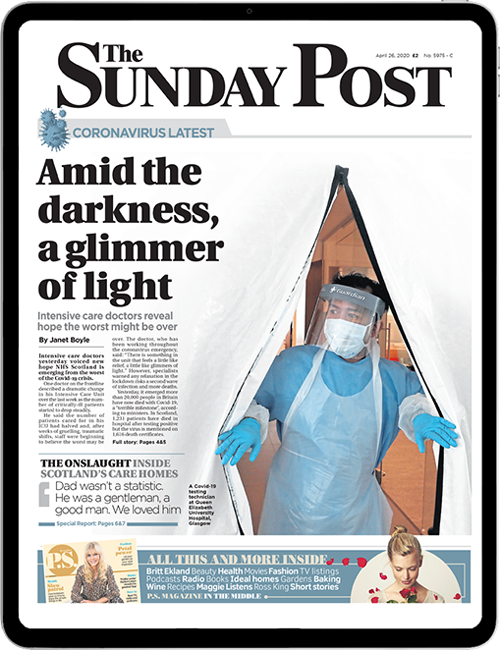 Enjoy the convenience of having The Sunday Post delivered as a digital ePaper straight to your smartphone, tablet or computer.
Subscribe for only £5.49 a month and enjoy all the benefits of the printed paper as a digital replica.
Subscribe