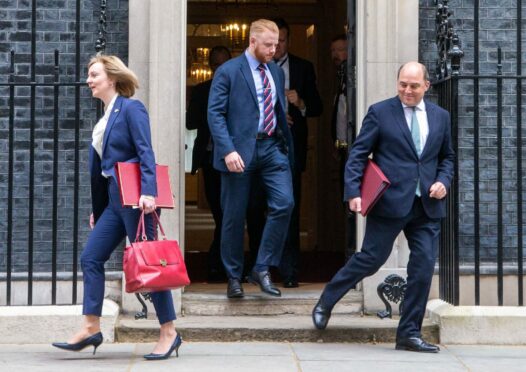 Scottish Labour leader Anas Sarwar put his party on an election footing yesterday as the race to replace Boris Johnson as Tory leader gained new candidates and fresh acrimony.
Former Chancellor Rishi Sunak is frontrunner to succeed Boris Johnson after Defence Secretary Ben Wallace, who had been one of the favourites, decided not to stand in a contest that could be decided by August.
The next election is not due until January 2025 but, Sarwar suspects, an initial bounce in the polls could encourage a new prime minister to call a snap election. He said:  "Replacing one man at the top is not enough.
We need a General Election and any new Prime Minister should seek a new mandate from the people. That's why I am putting the Scottish Labour Party on a General Election footing."
First Minister Nicola Sturgeon, meanwhile, said the country's problems run much deeper than one individual and that an independence referendum is needed.
Sturgeon said: "It's beyond any doubt that the Westminster system is broken and the only way to escape it is to become an independent country."
More than a dozen candidates are expected to stand for the Tory leadership, which is being vacated by Johnson after he lost the support of his MPs in the wake of allegations of sexual misconduct by Tory MP Chris Pincher.
Johnson announced his resignation after being forced to admit he knew about claims surrounding Pincher when he made him deputy chief whip.
When Johnson said he would continue only until a new leader is in place, some critics expressed concern that he was playing for time and may attempt to stand again. Current Tory leadership rules state "a leader who resigns is not eligible to contest the subsequent leadership election".
Sunak, who resigned as Chancellor on Tuesday and released a slick campaign video on Friday on a website registered in December, is now the frontrunner to win the leadership race. He posted online yesterday: "I've been truly overwhelmed by the support and so grateful for the thousands of people who have signed up to join the campaign. Together we will restore trust, rebuild the economy and reunite the country."
He has promised to end "comforting fairy tales", regarded as a swipe at Johnson's "boosterism" as prime minister but yesterday he faced criticism from Johnson allies, who have accused him of treachery by triggering Johnson's exit as prime minister on Thursday as sources suggest the campaign to become leader could be blighted by dirty tricks and smears.
Over 50 Tory ministers and aides resigned from government after Sunak and health secretary Sajid Javid quit on Tuesday but one Cabinet minister told the Financial Times: "Rishi will get everything he deserves for leading the charge in bringing down the prime minister."
Starmer and Rayner did not break any lockdown rules find Durham Police
Brexit opportunities minister Jacob Rees-Mogg also denounced him as a "high tax chancellor" who failed to curb inflation.
Chancellor Nadhim Zahawi, Attorney General Suella Braverman, former equalities minister Kemi Badenoch, Transport secretary Grant Shapps and senior backbench MP Tom Tugendhat have all officially launched their leadership bids, with further announcements anticipated over the coming days. Some of those suggesting they might run range, according to one party insider, from the "delusional to the lunatic".
"They hope by standing it might make them look like contenders," she said. "But it's making some of them look unhinged. These people would struggle to have power and influence over what they have on their toast never mind this party."
Wallace's decision not to stand was surprising because the former Scots Guardsman had been seen as a frontrunner after impressing many MPs with his work during the Ukraine conflict.
Wallace said: "After careful consideration and discussing with colleagues and family, I have taken the decision not to enter the contest for leadership of the Conservative Party.
"I am very grateful to all my parliamentary colleagues and wider members who have pledged support.
"It has not been an easy choice to make, but my focus is on my current job and keeping this great country safe. I wish the very best of luck to all candidates and hope we swiftly return to focusing on the issues that we are all elected to address."
Tugendhat, chairman of the foreign affairs committee, said yesterday that public trust in politics and the Tories is "collapsing" and that a "clean start" was needed.
Shapps said he would rule out a General Election and produce an emergency budget, cutting personal tax for the most vulnerable. Foreign Secretary Liz Truss is also expected to stand as a leadership candidate, pitching herself as the female version of Boris Johnson, though critics have previously described her as a "Poundshop Thatcher".
Other potential contenders include trade minister Penny Mordaunt, Chancellor Nadhim Zahawi and former health secretaries Sajid Javid and Jeremy Hunt. The 1922 Committee of Tory backbenchers will draw up the timetable for the leadership election tomorrow. Three years ago, when Johnson succeeded Theresa May, the process took about six weeks.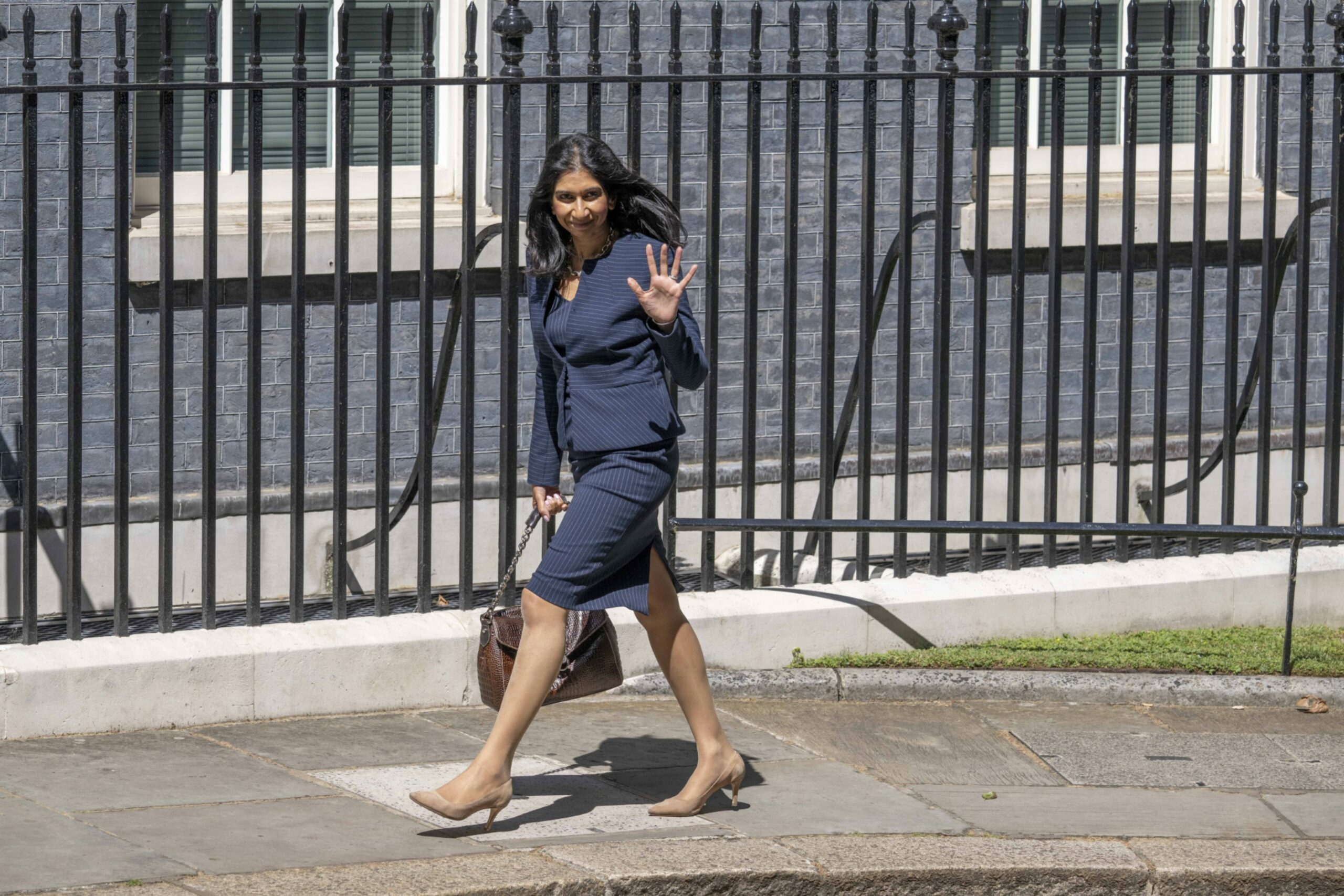 MP Sir Charles Walker, vice chair of the 1922 Committee during the 2019 contest, said regional hustings could be abandoned to speed up the election process.
He said: "You could say no hustings, end of July straight to the membership, we'll have this done and dusted, say, by the end of the first week of August."
The SNP have promised to make the next General Election a "de facto" referendum on independence if their plans for a unilateral poll are rejected in the Supreme Court.
Some commentators says they have lost their "best recruiting sergeant" in Johnson and elections expert Sir John Curtice, professor of Politics at Strathclyde University, said the party most likely to profit from his departure is the Scottish Conservatives.
He said: "It is already clear that the chaos of the last week has further eroded support for the Conservatives across Britain as a whole and that may also have an impact in Scotland.
"But if the new leader can turn things around, and obviously it is an important if, then the party in Scotland should hope to profit from a better climate coming from south of the border."
Opinion polls published in recent days have shown Labour ahead of the Tories by up to 11 points, which would give Sir Keir Starmer a majority of more than 80 in a snap election.
Starmer last week insisted that he would not make a deal with the SNP before or after the next General Election.
Curtice said: "Unsurprisingly, at the moment if there was to be a General Election tomorrow, the Tories would lose. But another General Election is not scheduled for another two and a half years.
"The SNP hope there will be a hung parliament and therefore don't want Labour to be too far ahead but given the damage done to the Tories they are probably going to have to wait a while before we are back into that kind of territory."
Labour was reduced to one seat in Scotland in the 2019 General Election, but Curtice did not expect significant gains for the party.
He said: "Labour are not trying win seats off the Tories in Scotland.
"They are trying to win them off the SNP and I don't think the SNP support is going to go down in the wake of all of this."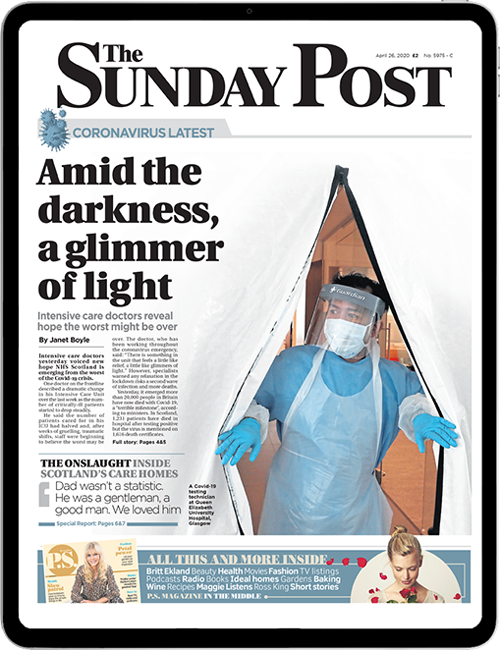 Enjoy the convenience of having The Sunday Post delivered as a digital ePaper straight to your smartphone, tablet or computer.
Subscribe for only £5.49 a month and enjoy all the benefits of the printed paper as a digital replica.
Subscribe