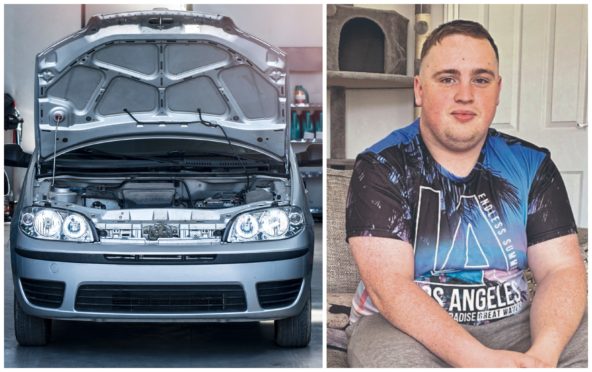 One of Scotland's best-known car firms has paid out thousands of pounds to a driver who crashed at 70mph after mechanics failed to shut his bonnet properly.
Aidan Spence swerved onto a motorway central reservation, smashed his windscreen and sustained chest and back injuries when the hood flipped up after he collected his Vauxhall Astra from its MOT inspection.
He said: "I could have died because someone didn't check a fastening."
Mr Spence, 23, booked his £35 MOT with Kwik Fit on Bo'ness Road in Grangemouth, Stirlingshire.
After an hour, a mechanic confirmed the silver Astra passed its test and Mr Spence got in his vehicle and left.
But the bonnet had not been closed and Mr Spence crashed after driving onto the M9 motorway close to the M876 junction.
Mr Spence, of Winchburgh, West Lothian, said: "I was driving along then the bonnet flew up and the windscreen smashed.
"I couldn't see a thing and hit the brakes. The next thing I knew, I'd crashed into the central reservation and had extreme pain in my chest and back."
A recording box in the car confirmed Mr Spence, a driver of four years, had been travelling at the 70mph limit.
Mr Spence said: "My door was wedged against the barrier and I didn't want to get out the passenger side into the fast lane so I waited for police.
"It took 15 minutes and it was terrifying. Every time a car went past the glass from the windscreen rained down on me and I received lacerations."
Mr Spence was freed an hour later and returned to the Kwik Fit garage, with his mangled Astra on a recovery truck, where the manager arranged a courtesy car.
Over the next week, bar manager Mr Spence was unable to work. It was confirmed he had suffered internal injuries as a result of the crash.
Kwik Fit offered him £1,700 in relation to his injuries but Mr Spence contacted lawyers who secured a larger four-­figure sum.
Mark Gibson, partner at Digby Brown solicitors, said: "I hope what happened here sends a reminder to mechanics that the simplest of checks can save lives."
The agency that handles press inquiries for Kwik Fit said no one from the firm was available for comment.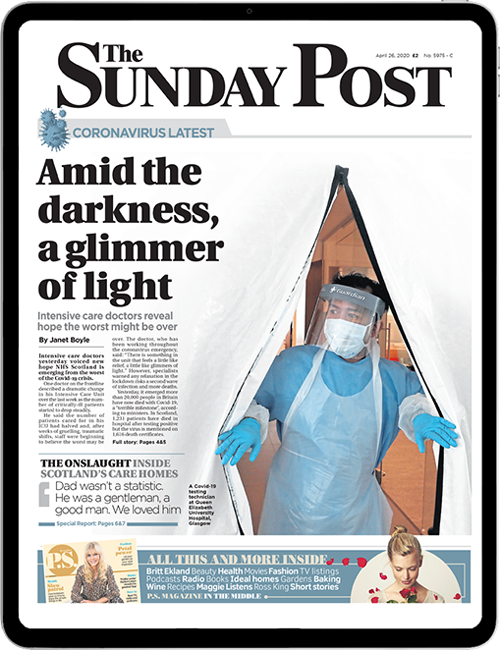 Enjoy the convenience of having The Sunday Post delivered as a digital ePaper straight to your smartphone, tablet or computer.
Subscribe for only £5.49 a month and enjoy all the benefits of the printed paper as a digital replica.
Subscribe