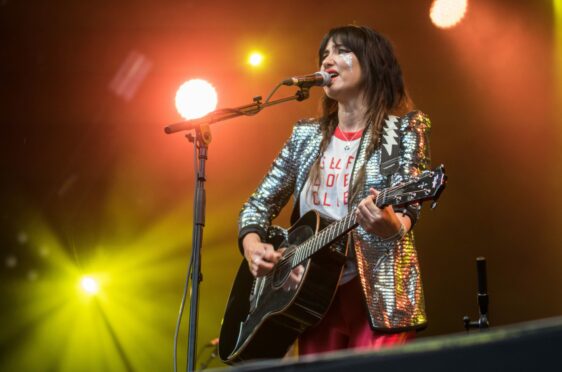 KT Tunstall is back on the road thanks to the inventor who saved AC/DC legend Brian Johnson's hearing and his singing career.
She had been forced to pull out of a major tour in the summer after developing tinnitus in her right ear – the same symptom she developed before going deaf in her left ear three years ago.
Now, the popular musician is back performing in arenas on tour with Rick Astley, and she says she's delighted to be a guinea pig for the new technology after fearing the worst throughout the summer.
She explained: "Stephen Ambrose, the man who invented in-ear monitors, got in touch after I pulled out of my summer tour with Hall and Oates. He has designed an entirely new in-ear system. This is what Brian Johnson is using and Brian sent me a video explaining what it had done for him.
"It is called Adel – Ambrose Diaphonic Ear Lens – and they are little air bags that inflate in the ears. I did a Zoom chat with Stephen while wearing them and he said an animal and a number and, without looking at him, I was able to hear what he said in my deaf ear.
"It's about transferring sounds through the tissue of the bones, and it means listening to music 20 decibels quieter but it sounds louder. It's the sort of thing you need when playing venues the size that Rick Astley plays.
"It's amazing to be part of the research for Stephen – he's really pushed the boat out and I'm delighted to be his guinea pig for coming up with something better."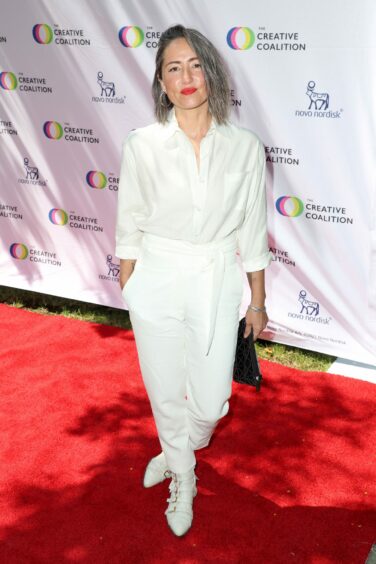 Brian Johnson was forced to leave AC/DC for a period due to hearing loss and fans had feared his departure would be permanent, until Ambrose contacted him with the new technology.
And Tunstall, from St Andrews, was forced to remove herself from her summer tour with Hall And Oates after suffering from vertigo and tinnitus.
"The summer schedule was a bit frightening and I had to look after myself," Tunstall continued. "It was a moment in my life when I had to zone out and make sure I was doing what was right for myself, even though I was gutted to pull out of the tour.
"I think what led to me losing the hearing in my left ear was relentless touring and not giving myself any recovery time – just pushing my body too hard – but who knows, maybe I just had a predisposition to losing my hearing. It's a bit of a mystery. I have speech frequency hearing loss.
"It was just about changing the way I toured and when I developed issues with my right ear, I had to make sure it was all good. The worst part during the summer was the vertigo, which I had for six weeks. It was horrendous.
"Once that cleared up, I was just grateful that I could stand at the sink and brush my teeth without falling over. I can still sing, play, produce – I've been producing other artists and the only thing I can't do is mix in stereo. But everyone tells me if it sounds good in mono it'll sound good in stereo.
"I was in a bit of a privileged situation with this because my younger brother, Dan, was born profoundly deaf and has cochlear implants. So it was something very familiar to me and that made it less frightening. I know what it's like to be completely deaf, so I still had one ear and if anything I had gratitude that I could still hear at all."
---
KT: I'm thrilled programme raised profile of Ivor the Great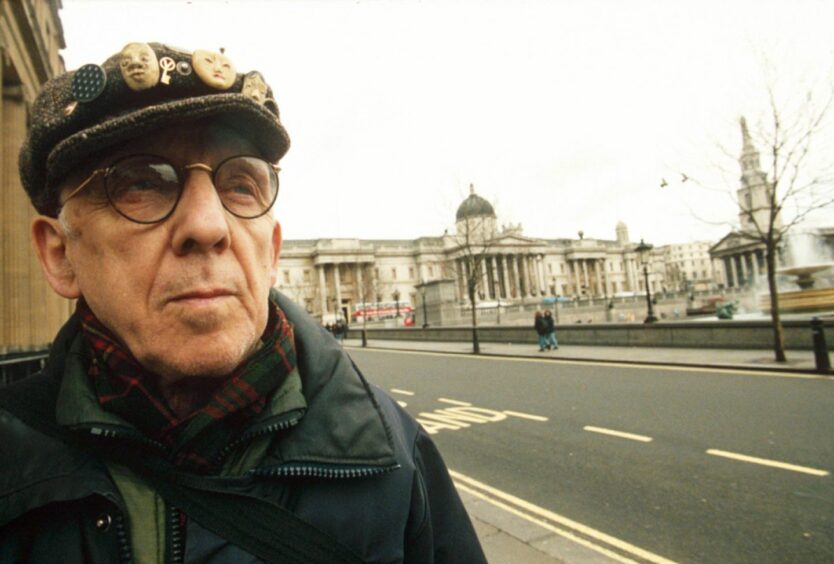 Getting back on the road, gives KT Tunstall another reason to celebrate after being nominated for a Scottish Bafta.
She's in the running in the Specialist Factual category for the documentary she made about maverick poet and musician Ivor Cutler, who died in 2006 at 83, at the ceremony next month.
"I wasn't expecting it at all. When you make a documentary about Ivor Cutler, the last thing you expect is an award nomination. It was a wonderful adventure making it. I would love to see the brilliant work of Jackie Maclean, who was director of photography and producer, being recognised. She sadly passed away and she was such a delight to work with – she loved her job and loved storytelling through camera."
Tunstall, who will release a new studio album next year, says Cutler's surreal words, music and independent spirit helped her when she was at the height of her fame and feeling stressed.
"There was escapism in listening to him. My music at the time felt quite polished, and my vibe is not that, so it was nice listening to something that felt a bit imperfect and intimate.
"Ivor worked outside the lines of convention and reminds you that you can do whatever you want. It's good to have artists that remind you of that.
"Every time the documentary has been on TV, I've had messages on social media from people saying how much they appreciated it – from people who knew and loved him, and people who'd never heard of him. It's a nice opportunity to introduce more people to him.
"There is a real lack of weirdness and surrealism in pop culture these days, so someone like Ivor should be celebrated.
"I was so pleased Noel Fielding was part of the documentary, as he's one of the very few iconic artists in the UK who is following on that very British tradition of surrealist comedy. It feels these days that everything is very controlled and has to be easily digestible.
"There's a lack of things that challenge us, where it's completely open to interpretation and we're not being spoon-fed. It can mean whatever it means to you."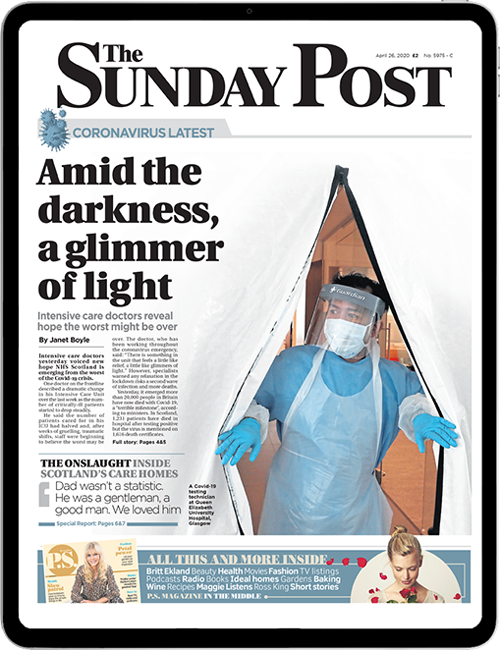 Enjoy the convenience of having The Sunday Post delivered as a digital ePaper straight to your smartphone, tablet or computer.
Subscribe for only £5.49 a month and enjoy all the benefits of the printed paper as a digital replica.
Subscribe