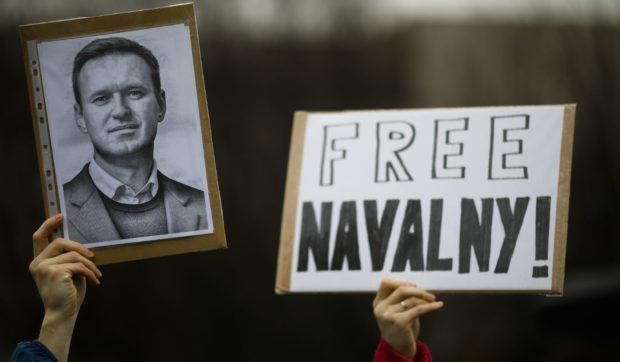 The images of riot police arresting thousands of protesters in cities across Russia in recent weeks have been seen around the world.
The rallies staged in support of poisoned then jailed opposition leader Alexei Navalny have provoked speculation that Vladimir Putin is facing the first serious threat to his power.
However, Angus Roxburgh, a veteran Kremlin watcher who spent much of his career working in Russia as a foreign correspondent, and translator, warns against a rush to see the imminent political demise of the president.
His 20-year reign – which he may extend to 2036 after legislation changed for how long a president can remain in power – may appear to be more vulnerable than ever before but, Roxburgh argues, Putin's position remains secure.
"Russia is a huge country, so even if tens of thousands are coming out to protest in St Petersburg, Moscow and 60 other cities, for all it is widespread it's not huge," explained Angus. "I've spoken to friends in Russia who I thought might join in the protests, but they feel it's not worth being beaten up and arrested because it doesn't change anything. Putin feels quite secure and he probably thinks he can continue beating up demonstrators indefinitely, that's just his way of staying in power. It's very depressing, especially if he is going to have another 12 years in power after this term."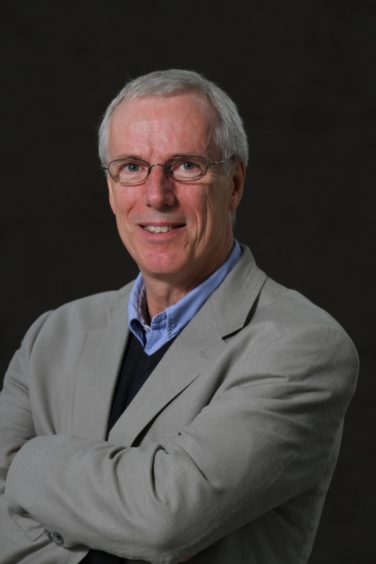 Putin has responded to the Navalny rallies with force. In one weekend, 3,700 people were detained in prisons around the country, the following week that number had risen to 5,100.
Navalny, who came close to death last year after a Novichok poisoning, was jailed for two years and eight months for, the authorities said, not complying with a suspended sentence. Navalny argues it is simply a bid to silence him.
A film made by Navalny, Putin's Palace, which shows an opulent billion dollar palace on the Black Sea said to be owned by Putin – which the leader denies – has been viewed 100 million times, but Roxburgh says Navalny's influence among the Russian public can be overstated.
"According to an opinion poll, two thirds of Russians regard it as fake news," he continued. "The west, for obvious reasons, latch on to whomever the opposition figure is, be it Kasparov, Nemtsov or Navalny. It's not to belittle what he does, as he is incredibly courageous to have gone back to Russia after only just surviving the poisoning attempt, but the fact is a lot of Russians see him as a troublemaker or as fake news, or financed by the west, which is the story put out by the Russian state media.
"It's the likes of lecturers and creatives who want change, but the vast majority of Russian people aren't all that interested in politics. They just want to get on with their lives and have never felt they could influence the Kremlin. They've never had an experience of proper democracy. Even with the corruption, they just shrug their shoulders. There's a lot of apathy."
Putin's strength lies, Roxburgh says, in the "coterie of oligarchs" surrounding him: "These are either mates from school and college or former KGB members. They have become phenomenally rich and corrupt."
President Joe Biden is the latest foreign leader to be faced with the question of what to do with Putin. Roxburgh believes further sanctions are worthless. "The west has to work out what to do with him. They've pretty much given up on doing any deals with him, expelled him from the G8, he isn't invited to conferences. They sit waiting from him to do something else awful, like interfering in elections abroad. That is his payback – he feels mistreated by the west.
"When he came to power he pleaded with leaders like Bush and Blair for a place at the top table, he seriously wooed them, and they were kind of taken in by it for a while, but now he feels spurned and it's payback time."
---
Moscow Calling: Memoirs From A Foreign Correspondent is out now from Birlinn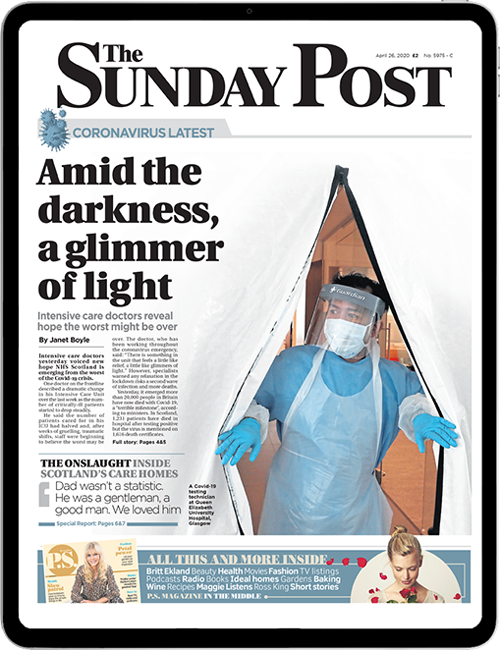 Enjoy the convenience of having The Sunday Post delivered as a digital ePaper straight to your smartphone, tablet or computer.
Subscribe for only £5.49 a month and enjoy all the benefits of the printed paper as a digital replica.
Subscribe