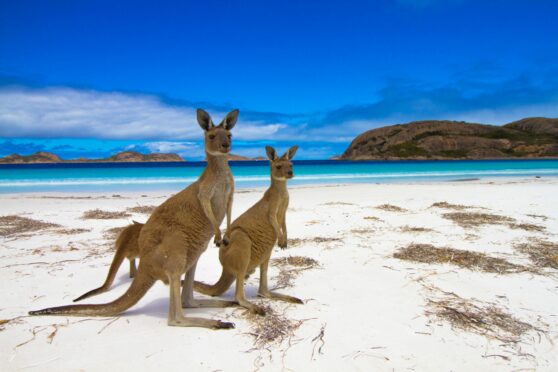 There is no Australian celebrity quite like the koala. Loved around the world, the adorable, fluffy face of cartoons, children's books and tourist souvenirs is arguably the country's best ambassador.
Koalas have been hugged by VIPs, from Obama and Oprah to the Pope and Prince Harry. "Koala diplomacy" has been so central to the country's image that in the early 2000s, the Department of Foreign Affairs and Trade created official guidelines on deploying the marsupials' irresistible soft power. But of late, the koala has transformed from cuddly superstar to the face of an unfolding environmental tragedy.
The cute photos hide a terrible truth: koalas are vanishing. There are probably fewer than 80,000 left on the continent where once there were millions.
In February the species was listed as endangered across most of Australia's east coast, just a decade after it earned a "vulnerable" listing for rapidly declining numbers.
Ecologists and the Australian Koala Foundation (AKF) estimate the remaining koala population to be as low as 60,000, with overall numbers plummeting by 30% since 2018. Although the bushfires of 2019-20 devastated Australian wildlife, with an almost incomprehensible three billion animals killed or displaced by the blazes and many pushed to the brink of extinction, the koala's decline had begun long before. Habitat degradation is the primary cause, with soaring levels of deforestation of the koala's eucalypt tree homes.
Since European settlement in 1788, when there were thought to be at least 20 million koalas, four fifths of their habitat has been destroyed for human habitation and commerce. Recently, in New South Wales alone, land clearing has increased 13-fold since laws were relaxed in 2016, in what the World Wildlife Fund calls a "land-clearing tsunami."
Yet despite the koala's increasingly urgent plight, and decades of impassioned campaigning by conservationists, governments have failed to legislate for habitat protection.
"Without trees, koalas can't survive," said Deborah Tabart, AKF chair. "And there is no law anywhere in Australia that prevents land clearing to protect koalas. If we keep decimating those habitats, koalas will be gone forever. All it would take are leaders with the political will to do something.There is an entire ecosystem on the brink."
"The answers are straightforward, and more political than scientific," added Queensland University ecological researcher, Dr Bill Ellis.
Just weeks after the koala's endangered listing, the Great Barrier Reef suffered its sixth mass bleaching event, and around the same time the pretty, red-headed gang-gang cockatoo, emblem to the city of Canberra, was added to the threatened list.
It joined a sad ark of more than 1900 Australian animals and plants at risk of extinction, including the grey nurse shark, bogong moth, Australian sea lion and the Wollemi pine – a plant dating back to the time of the dinosaurs. Again, bushfires and climate change are merely the latest chapter in a story that began – and might well end – with humans.
Australia has the second-largest number of plants and animals found nowhere else in the world. But it is also a world leader in making them extinct. Since colonisation, Australia has lost 34 mammals – about the same number as the entire rest of the world in the same time frame.
About eight million hectares of threatened species' habitats were cleared between 2000 and 2017, and feral and domestic cats continue to wipe out small, native animals, killing more than 1.5 billion native reptiles, birds and mammals a year, according to the Threatened Species Recovery Hub. "The koala is symptomatic of what's happening to far too many species, many of them less charismatic and so far less visible," said Nicola Beynon, head of campaigns, Humane Society International Australia. "We have the highest rate of mammal extinctions in the world. It's a competition we do not want to be winning but are, as our political leaders don't value Australia's wildlife enough."
Scott Morrison's conservative government toppled in Australia
Louise Bonomi, director of development for animal protection organisation Animals Australia, added: "The biggest issue is that there's an assumption in Australia and internationally that wildlife has protected status. Even Australians assume that wildlife can't be killed, which couldn't be further from the truth."
Everyone loves kangaroos. Those old enough will fondly remember the TV character Skippy. The animal adorns the national coat of arms and sporting and corporate logos including Qantas, Australia's flag carrier. Presented to the world as a loved mascot, kangaroos are in reality subjected to the world's largest annual commercial slaughter of terrestrial animals.
As many as four million a year are shot for their skin and meat, in a poorly scrutinised industry. No kangaroos are farmed. Instead, licensed shooters operate in rural areas after dark, regulated by an industry code of practice for humane killing.
There is growing evidence that tens of thousands of kangaroos are not killed instantly with a shot in the head, as the code requires, and instead suffer painful deaths. As for in-pouch baby joeys, the code decrees they should be killed by blunt force trauma – which in practice usually means being hit against the side of the shooter's vehicle – while older, orphaned joeys are often left to die of cold, predation or starvation.
"The joey issue is one that the industry fight tooth and nail to stop people talking about," said Bonomi. "Those little ones are so dependent, for two years, on their mum. It subjects them to the most horrific suffering."
But while some Australians are outraged, others remain unmoved. Some, including farmers and those involved in the kangaroo industry, stick to a narrative dating back to colonisation that the kangaroo is a pest, competing with livestock for grazing land.
Conservationists strenuously disagree, pointing out that the animals are indigenous and maintained a balanced population for thousands of years before Europeans and their sheep and cattle set foot in the country.
They see the pest argument as a convenient excuse for an industry valued in 2020-21 by the government at an annual total of £14 million.
And the outrage extends overseas. Way back in 2006, David Beckham announced he would no longer wear kangaroo football boots after learning about the gruesome methods behind them. After a ban on kangaroo products in California, legislation was introduced to Congress last year for a ban throughout the entire US and pressure is growing for the European Union to do the same.
Even if governments don't take a stand to help kangaroos, individual consumers can still vote with their wallets to help an animal everyone loves, according to Beynon.
"The suffering unleashed on our national emblem happens at a scale that is truly shocking. Compassionate consumers will want to steer clear of any kangaroo products that find their way on to the shelves of British supermarkets," she said.
"Political leaders in Australia have not valued our native wildlife and have taken it for granted.
"Unconstrained by weak laws they have allowed an extinction crisis to unfold to the point where even our beloved koala is at risk. Whoever wins, the federal election this weekend is a chance for a reset."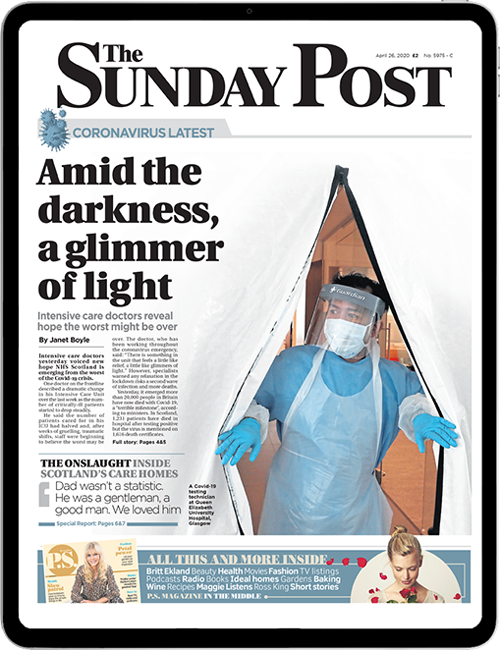 Enjoy the convenience of having The Sunday Post delivered as a digital ePaper straight to your smartphone, tablet or computer.
Subscribe for only £5.49 a month and enjoy all the benefits of the printed paper as a digital replica.
Subscribe