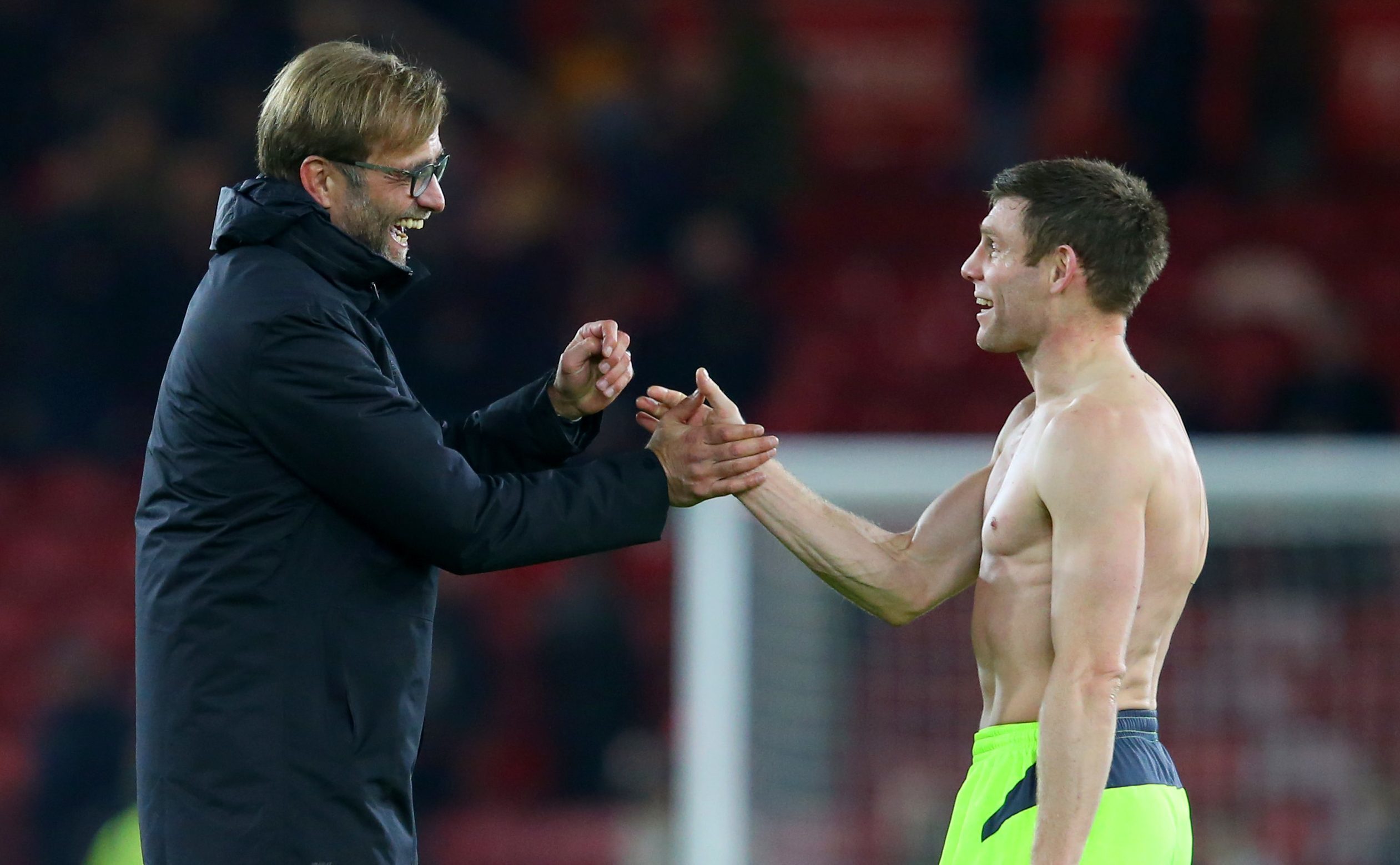 JURGEN KLOPP has heaped praise on James Milner by rating him among the top-five professionals he's ever worked with.
The 30-year-old midfielder has been operating uncomplainingly as an emergency left-back for Liverpool to such good effect that he looks at home in the role.
And his manager has underlined not only Milner's importance on the field but also the all-round example he sets of it.
"I have been lucky to surround myself with great professionals in my career, but Milly is in the top five," said Klopp.
"Of course, it would not have been the smartest decision if he said he didn't want to play at left-back!
"Actually, he still doesn't look like a left-back. Most of the time they are defensive-minded, but a lot of time he is running into spaces.
"But we didn't want to make him a left-back. We just wanted someone who can have an influence on the game from there.
"He is comfortable and, with the ball especially, he looks assured.
"He is football-smart, has good instincts and is quick.
"When I heard that Liverpool had signed him from Manchester City, I thought it was really good. At that time, I had no idea I would be part of his football development.
"I know Milly and he wants to play always. Maybe that was not the case at City, so the move made sense. Hopefully he will be part of something big here.
"Until now, he has had a really impressive career. But he still has a long time to go. For sure, five or six really good years.
"I don't know how long he wants to play but he's already part of nice football stories."
Klopp is referring to the James Milner Foundation, a charity set up by the player to promote healthy recreation for young people, which held its annual ball last month.
"I had the honour to be part of a wonderful event," said Klopp. "I've been with some really good professional players, but I've seen nothing like this. It was unbelievable.
"I felt really blessed I could be there. It was good for the heart and soul. I told the players who were not involved that, next year, we would all go together.
"I don't forget very often just how good my own life is, but if you do something like this and are quite down to earth, then you do a lot.
"I heard that people call him 'boring' but it could not be further from the truth.
"He's a proper English professional – very funny with a big mouth!
"I have no idea where boring came from. Perhaps it's having the same haircut since he was at Leeds!"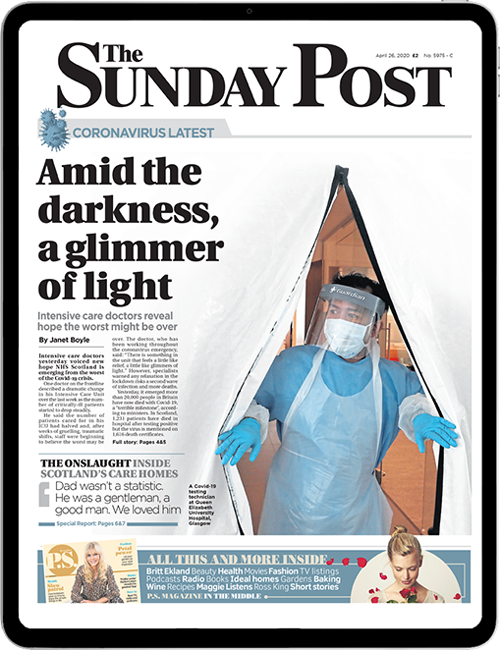 Enjoy the convenience of having The Sunday Post delivered as a digital ePaper straight to your smartphone, tablet or computer.
Subscribe for only £5.49 a month and enjoy all the benefits of the printed paper as a digital replica.
Subscribe