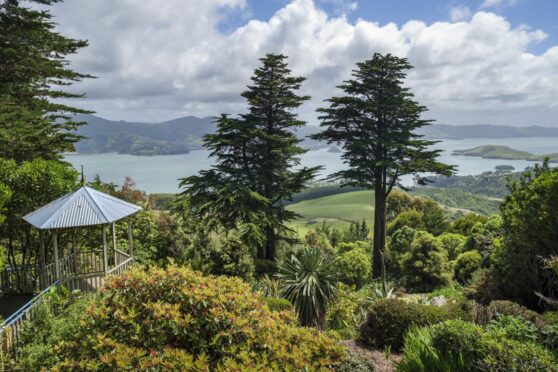 Oamaru looks innocuous enough, proud of its grand Victorian buildings and opulent opera house.
Turn a corner and there's a scene like something out of a Mad Max film. In front of another imposing 19th Century pile is a massive, menacing, steam engine. Rather nervously, but intrigued, I stuck my $2 in a slot.
Intimidating even when motionless, this machine becomes a roaring, shaking, fire-breathing, smoke-spewing, rattling beast. Oh, and there's a skeleton in the cab "driving" it! It really is the stuff of nightmares. I didn't dare bring the just-as-alarming airship next to it to life.
This is Oamaru, self-styled "Steampunk Capital of the World", 80 minutes north of Dunedin, the Scottish city in New Zealand's South Island. Oamaru wasn't the only place of surprises on our campervan tour of the island's south-east coast.
At Koekohe Beach I couldn't figure out whether the perfectly-rounded giant "cannonballs" had been deliberately half-buried like stepping stones or if they had been randomly cast. It's neither; the curiosities that are Moeraki Boulders are natural.
In a land that's full of marvels, man-made and Mother Nature's. My daughter had urged us to visit The Catlins, further south, where she'd been solo tent camping a week ahead of us. She'd watched rare yellow-eyed penguins waddling and seals and sea lions walloping across vast sands.
"You can't believe how gorgeous it is," she had sighed. We hadn't hesitated, often being the only vehicle on The Catlins' roads. At night we slept alongside magnificent Pacific beaches, allowed under New Zealand's Freedom Camping rules.
She was right; The Catlins are incredible. What a thrill at Curio Bay when two yellow-eyed penguins shuffled towards their nests at sunset. They weren
't the only highlight. As the tide ebbs it reveals a petrified forest 170 million years old. We reached the prettiest of cascades at McLean Falls after 20 minutes walking through a beautiful rainforest filled with birdsong.
From Florence Hill lookout, we had awesome views over Tautuku Beach. Around the lighthouse at Nugget Point the rocks that Captain Cook so named, because he thought they looked like lumps of gold, are strung out in the deep turquoise ocean. We, too, were dazzled.
At Waipapa Point we'd remarked at the speed at which a sea lion had been moving in the distance. Perhaps that should have been a warning. In Molyneux Bay mum and cub sea lions paraded like seasoned performers. Even though photographer Robin had kept at what he thought was a sensible distance, the mum took exception and charged.
Robin had to leap up the rocks faster than a mountain goat. Overlooking the white sands of Taieri Beach we woke to Moturata Island, a nature reserve, seemingly floating in early morning mist.
Yes, this is what having your "home on wheels" in a country which caters so well to that lifestyle is all about.
In Dunedin, New Zealand's only castle called us. Larnach Castle was built (1871) by the son of a Scotsman. Its position is nothing short of spectacular; high up on the Otago Peninsula, the many hillsides of Dunedin across a sparkling bay of islands.
It has everything you'd expect of a castle, intricate carvings and ornate ceilings and a tower with a spiral staircase and fabulous gardens. The castle was the house "of his dreams" for politician and businessman William Larnach, but probably more like a nightmare at times for the Barkers when they bought it in the 1960s (they still own it).
The Barkers found jars filled with unlabelled keys so that they had to gradually unlock innumerable rooms, curious – and certainly worried at times – about what would be revealed.
Having read the brochures, we'd thought we would know what to expect on our travels, but then New Zealand would throw us a spin ball to bowl us over once more.
---
P.S.
I've never been anywhere like The Lost Gypsy Gallery at Papatowai. A cornucopia of automata, so intricately-crafted by artist Blair Somerville from recycled objects.
Every mechanical "toy" compels you to wind them up or push the buttons. Find it at 2532 Papatowai Highway, Papatowai, The Catlins; thelostgypsy.com
Factfile
Return flights to Christchurch from Glasgow via Dubai from £1,558 (flyemirates.com)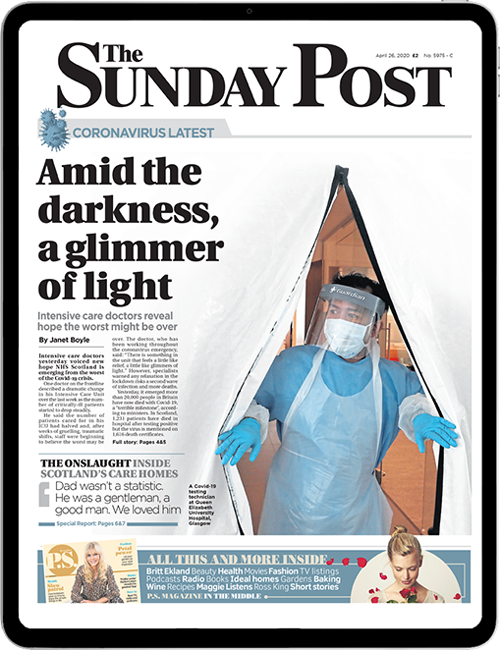 Enjoy the convenience of having The Sunday Post delivered as a digital ePaper straight to your smartphone, tablet or computer.
Subscribe for only £5.49 a month and enjoy all the benefits of the printed paper as a digital replica.
Subscribe