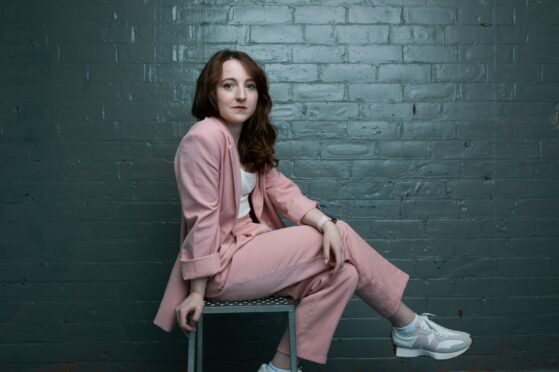 Being in Newcastle these last couple of weeks has brought back many fond memories for Kirsty MacLaren.
The Renfrewshire actress is in rehearsals for Protest, the powerful new play from award-winning writer Hannah Lavery, which will open on Tyneside on Thursday before touring around Scotland until June.
She will hope Protest takes off in a similar way to the show she was working on the last time she was rehearsing in Newcastle. Our Ladies Of Perpetual Succour, based on the novel The Sopranos by Alan Warner, and since made into a movie, took MacLaren and the rest of the young cast from the Edinburgh Fringe to the West End and an Olivier Award, via dates around the world.
Our Ladies was a co-production with the National Theatre of Scotland (NTS), as is Protest.
"I'm excited to be back working with them, because there is nothing better than representing your country," smiled MacLaren, from Barrhead. "Our Ladies was a special experience. It was my first big commercial project and it was a dream come true."
The story, about a choir of Catholic schoolgirls who go wild while visiting Edinburgh for a competition, put young female characters front and centre.
"There is nothing better than getting to create a role and a little bit of it is you in a really bad but good way. It's great to find that little devil inside.
"We took it to Australia, the United States, Ireland, and then we did it with the National Theatre in the West End. It was a job that kept giving, and I was with it for about two-and-a-half years. I could never have imagined doing something like that shortly after starting out in my career.
"We came from the Fringe and it ended up winning an Olivier for best comedy, and we were also given a nomination for best supporting actress.
"It was the real grassroots of theatre and it's nice to know something like that can still happen, where it's not just about the big-money productions going immediately on to a commercial stage but that there remains a sense of, 'this is really great work and people need to see it.' It was about a group of really strong women not being insipid on stage, which was lovely to be a part of, and it's similar with Protest."
The three-hander, also starring Tamara Fairbairn and Esme Kingdom, is a co-production between the NTS, Northern Stage, Fuel and Imaginate. It explores what it takes to make a difference, the power of friendship, and the importance of believing in your own voice.
MacLaren continued: "It's about three girls who are all dealing with different injustices but it's also about the wider issue of injustices women and minorities are dealing with, as well as looking at problems with the planet. It's things we all encounter on a daily basis which are often overlooked.
"It's also about giving a voice to people who might not have a voice, which is a lovely thing to do as an actor, because part of the reason we get into acting is to give stories a voice.
"I play Alice, who is a runner and a sportaholic. She comes from a long line of runners but is never picked at school because, even though she's faster than everyone else, they always pick the boys. So it's about dealing with her first understanding of patriarchy and misogyny, and how to compute that injustice and deal with it as a child or as someone on the cusp of becoming a teenager."
MacLaren immediately related to the character when she read the script. "I thought it was me as a child, because I was really into sport and was always climbing on things and running around. I remember being at Ardentinny with my school and not being allowed to be the first to go abseiling, because I was a girl.
"The instructor was female but she insisted it be one of the boys who went first. She strapped the boy in and he started crying, so I demanded that I got to go first!
"As soon as I read the play, that moment came back to me in a flash. It's an issue that is universal, and while I'd like to think it is changing, the fact this play has been written shows it is obviously still happening, so it's important we get to see it on the stage.
"The story is also uplifting. Without giving spoilers, the ending is so moving. I hope people leave the theatre with a feeling that things are a little bit brighter than how they are so often portrayed. The story is all about friendship, hope, solidarity and kindness, and it's really lovely to see that on stage. We're often bombarded with media about how bad the world is but with this play we get a little ray of sunshine."
With an impressive list of theatre credits on her CV, the shuttering of the industry during lockdown gave MacLaren the opportunity to try her hand at screen work. Her first major TV role was in an episode of The Crown opposite Helena Bonham Carter, and she has recently shot a role for the new movie directed by George Clooney which is expected to be released later in the year. The Boys In The Boat is a 1930s-set story centred on the University of Washington's rowing team, from their Depression-era beginnings to winning gold at the 1936 Berlin Olympics.
"I did my audition through self-tapes – I submitted my tape and found out a week later they'd offered me the role – so I didn't actually encounter George Clooney until I was on set with him," she smiled. "It was quite a surreal experience. It's one of those things where you meet your heroes and you hope they will be as you imagine, and he was all that and more.
"He's such a hands-on director, explaining what he wanted and having the actors sit with him to watch the playback, and then he would direct you from there in the way he wanted. Being an actor, he knows what is good for actors and how to get the best out of them."
Being directed by one of the world's most famous movie stars was a dream come true for the actress who started off at Pace Youth Theatre in Paisley, whose alumni included Richard Madden, James McAvoy and Shauna MacDonald. "I never knew it was something I wanted to do as a career; it was a hobby and it gave my mum a break from all of my craziness," she laughed. "I always wanted to be a lawyer as a kid but I fell into this and realised the thing I love and get the most enjoyment out of could be a career.
"Through Pace, I had a really small role in Chewin' The Fat when I was eight or nine and I was also in the Apollo Players am-dram group. They got me involved in An Inspector Calls when the National Theatre was touring with it, so those were my first two professional experiences – two very different jobs, and that sense of variety is something I've tried to continue doing.
"It was when I went to The Dance School of Scotland in Knightswood that my path into drama school was solidified. By the time I went to the Royal Conservatoire of Scotland, I had also been accepted into Glasgow University to study English literature and French but I decided to see how it would go with the Conservatoire and have university as a back-up. But I never had to use the back-up and, to be honest, I never had any intention of using it, because I always knew where my heart lay."
While she is based in the south of England now, MacLaren is enjoying seeing so many more opportunities in the industry presenting themselves in Scotland.
"The industry is less London-centric now and more is being produced up here," she continued. "We're seeing stories about Scottish people that isn't either a Brigadoon depiction or about how bad Scotland is – it's become more of a celebration of the country."
The life of a working actor means there can often be downtime between jobs but MacLaren is never at a loss for something to do.
"I'm a fitness instructor and I also work at a university in London teaching acting, which I love," she added. "It was always in my thoughts that I didn't want to only be an actor because work is few and far between, and I didn't want to do something on the side that I didn't love.
"I want to be equally passionate about my other roles, otherwise life would be very boring and you would be sitting waiting for the phone to ring."
Helena was just lovely
As a huge fan of The Crown, it was a surreal moment for Kirsty MacLaren when her first major screen appearance came in the show's third series.
The actor performed in scenes opposite Helena Bonham Carter, who played Princess Margaret, in the opening episode of the season.
MacLaren portrayed Violet, the personal maid of the Queen's sister. The character replaced the previous maid, who left due to nervous exhaustion thanks to the royal's volatile and demanding nature, according to the storyline.
"I remember going into the audition and telling the casting director that The Crown was my favourite show, so thanks for seeing me. I think they took pity on me afterwards and gave me the part," MacLaren smiled.
"It was amazing. It was my first telly job and up until then it had always been theatre, so it was scary.
"I was working with Helena Bonham Carter in intimate scenes and I couldn't have asked for a better first experience in television.
"She was absolutely lovely and told me to ask her anything and she would help me along.
"She was so welcoming."
---
Protest, Thursday until May 6 at Northern Stage, Newcastle, then Aberdeen, Perth, St Andrews, Shetland, Orkney, Giffnock, Cumbernauld, Edinburgh Children's Festival and Glasgow, until June 2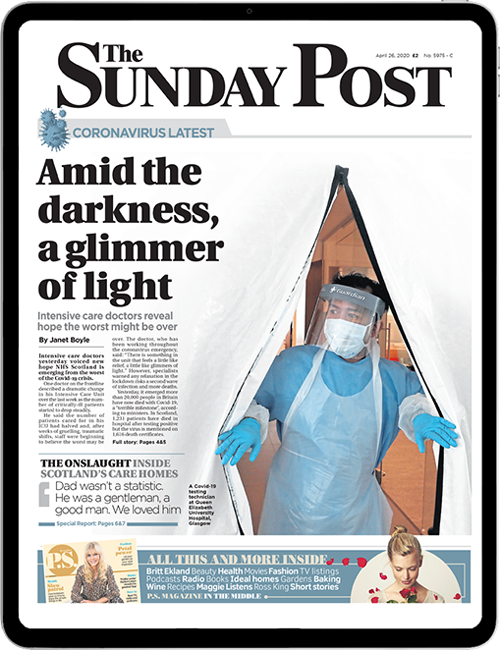 Enjoy the convenience of having The Sunday Post delivered as a digital ePaper straight to your smartphone, tablet or computer.
Subscribe for only £5.49 a month and enjoy all the benefits of the printed paper as a digital replica.
Subscribe