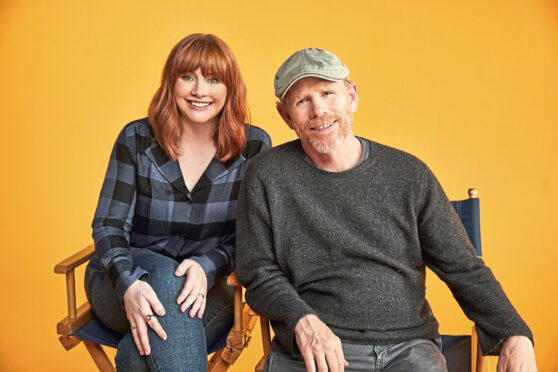 We've been celebrating the Queen over here in the States almost as much as back home.
I was chatting to a news anchor after I was invited on telly as a "royal expert"… I think that because my surname is King they think I am basically a member of the royal family. That and the fact that I have an MBE makes me sound much more knowledgeable than I actually am!
"Well that's it all over for another 70 years," said one US TV commentator to me after the close of the celebrations.
I do enjoy my job and at times like that it's hard to keep some kind of a straight face and, yes, I failed!
It was even harder when, at the beginning of the interview, I was introduced as Sir Ross King! Clearly it was my statesman-like disposition that caused them to think I am the United Kingdom's next ambassador to the United States.
Speaking of Queens, a member of Hollywood's royalty has been hitting the headlines. Bryce Dallas Howard is one of Hollywood's biggest stars, and she comes from a lineage of acting royalty.
Her father is Ron Howard, Oscar-winning director of Apollo 13 and A Beautiful Mind and, of course, played Richie Cunningham in Happy Days.
Dallas Howard has starred in movies like Twilight: Eclipse, Spider-Man 3 and The Help. Of course she starred in the first two Jurassic World sequels and joins the cast for the third movie, Jurassic World: Dominion, which premiered last week. I love Dallas Howard – she always up for a laugh.
The last time I chatted with her was for Jurassic World and, to liven up the proceedings we had a dinosaur quiz between her and co-star Chris Pratt.
Sunshine and lots of laughs as Scots come out to celebrate jubilee
We searched for a worthy prize and came up with a gold dinosaur…actually it was a plastic one that my producer spray painted moments before the interview kicked off.
Dallas Howard was tickled by the quiz and ended up beating Pratt into second place. She decided she actually wanted the trophy…I didn't have the heart to say it was for display purposes only.
The freshly painted trophy was in, and literally on, her hands. The perfect golden handshake!
You'd think with her work on the Jurassic World films she'd have had enough of giant lizards and galaxies far, far away; not a bit of it. Last week she invited cameras into her and husband Seth Gabel's home here in Los Angeles, and revealed loads of decor themed around outer space and dinosaurs: things like dino wallpaper, handmade Yoda-head jars and a general Star Trek vibe!
"I remember growing up being like, 'I would love to live on the Starship Enterprise'," she said. "There's a softness to the futurism of director Gene Roddenberry's world that feels so enticing."
You should have seen my flat when I was 20 after I'd had a party. To be fair, it looked more like the inside of a Klingon attack cruiser than the Enterprise.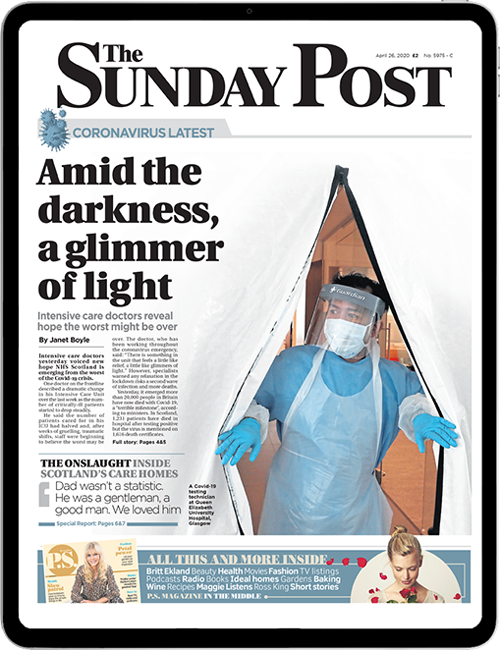 Enjoy the convenience of having The Sunday Post delivered as a digital ePaper straight to your smartphone, tablet or computer.
Subscribe for only £5.49 a month and enjoy all the benefits of the printed paper as a digital replica.
Subscribe