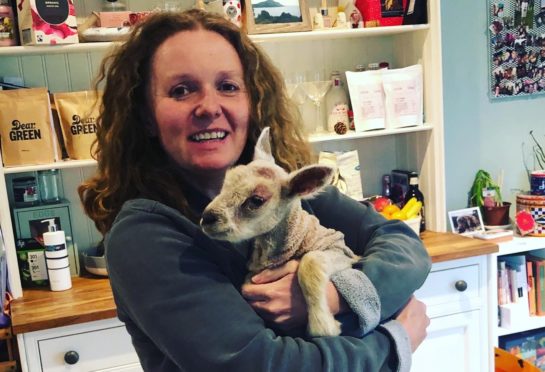 The life of a sheepish newborn lamb was saved earlier this week when a kind-hearted neighbour took him into her home, after the farm animal was rejected by its mother.
Vivienne MacLaren, who lives beside a farm on the outskirts of Eaglesham, East Renfrewshire, often helps in lambing season, but went above and beyond the call of duty when she went to check on the 18-hour-old creature, who she has nicknamed Ralph, and found he had turned cold.
"Ralph was one of three triplets and when he was born his mum rejected him, which is quite common," explained Vivienne, 44, who also looks after a Labrador and two rescue cats.
"Another sheep on the farm also had triplets but one was still born, so they tried to get her to adopt Ralph. But she hated him as as well.
"I usually close in the lambs are night, so the farmer asked me to check on him to see if his gums were cold – they were and I knew he wouldn't survive.
"So, I took him into the house, wrapped him in a blanket with a hot water bottle, and put him in front of the fire."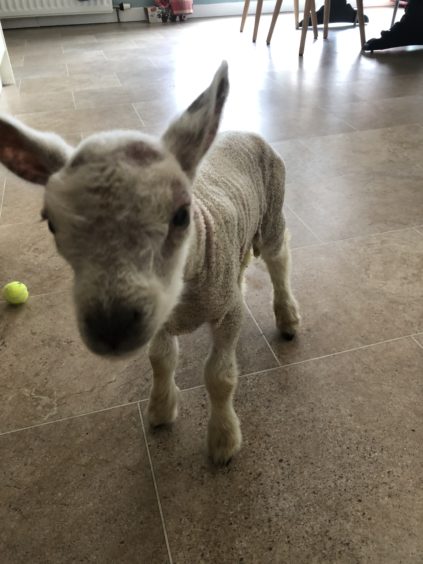 After a few days resting and recuperating at home with Viv, Ralph has no​w started to walk and even bleats for his dinner.
Orphaned or rejected lambs are usually kept in a special barn with different pens, so they can interact with each other. However, because Ralph is so small, he will be reintroduced to the farm with just one other abandoned lamb, frolicking under a heat lamp until they are both strong enough to enter the field.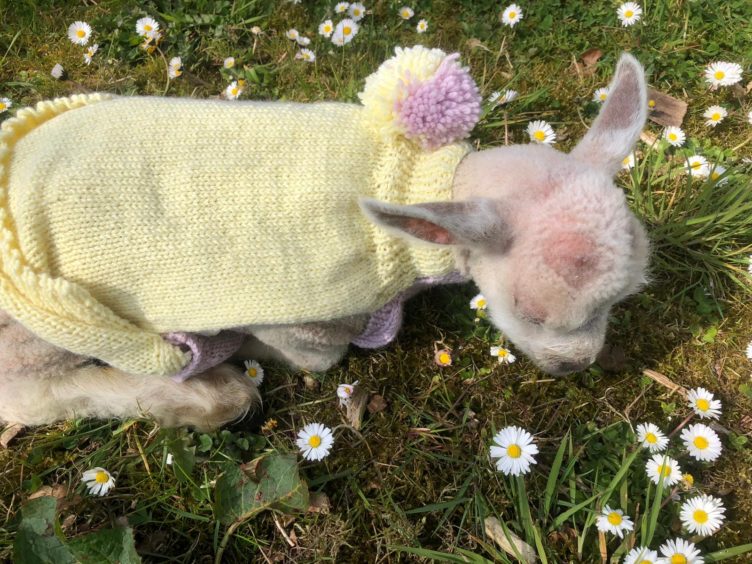 Vivienne said: "He couldn't stand up at all when we first got him in the house, but after care and lots of cuddles he's doing really well.
"He's even started baa-ing now. He's been ambling a little, too, but the wooden floors are a little slippy for him.
"I'll miss him when he goes. And I definitely won't be eating lamb again!"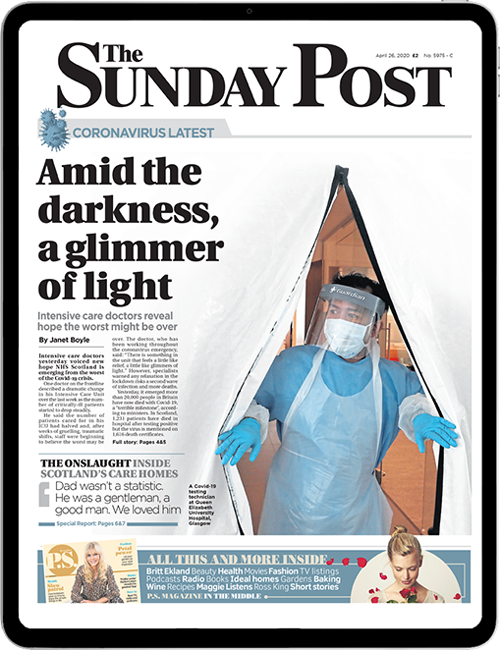 Enjoy the convenience of having The Sunday Post delivered as a digital ePaper straight to your smartphone, tablet or computer.
Subscribe for only £5.49 a month and enjoy all the benefits of the printed paper as a digital replica.
Subscribe