Improving your physical resilience should feel a little uncomfortable, according to Scottish fitness experts The Kilted Coaches.
But rather than setting traditional goals to become stronger and increase stamina, Stephen Clarke and Rab Shields are simply calling for us to "take a few steps more or push for a little longer".
Together, the Perth-based life coaches and weight loss experts, explain: "Mention running to improve fitness and stamina and so many people say they can't – or won't – run.
"Tell people to do weight training for strength and they say they don't want to lift weights or look like a bodybuilder.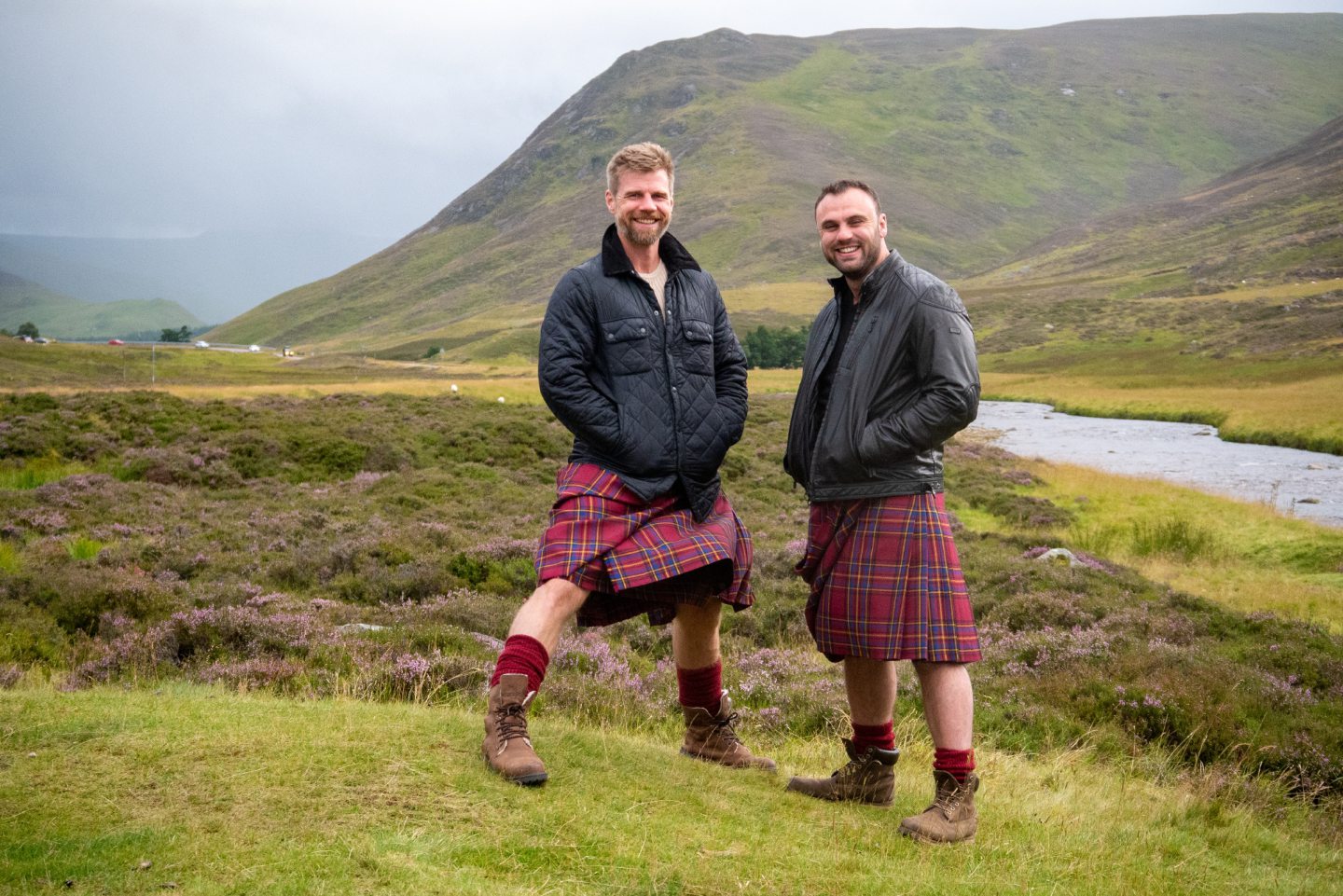 "But if you suggest that people walk first, then pick up the pace and try a short jog for a little longer than feels comfortable, they can understand that.
"If this exercise is repeated frequently and each time people jog and then run a few steps more, their body will adapt and the running will then come naturally."
For building strength, The Kilted Coaches have a list of unusual ideas, such as picking up a rock, hanging from an overhead bar or jumping over a log.
Shields says: "We tell people to find a rock that they can manage to pick up and then hold it to their chest or above their head.
"Repeating this action until it feels a bit uncomfortable is a good way to build physical strength.
"It's the same with hanging from a bar. Simply hold on until it becomes uncomfortable and then let go.
"Each time you do this, creating a bit of extra tension in muscles, you will be starting the process of building strength."
The coaches describe the uncomfortable part of each exercise as "micro stresses".
Clarke explains: "For the body to adapt to physical exertion it needs to be stressed a bit or put under tension. This applies to muscles, tendons, ligaments and bone density.
"Stressing the body doesn't mean pushing yourself to the point of intense pain or injury, but just a little bit of discomfort. After exercise, the body naturally recovers from micro stresses and adapts to become stronger."
The Kilted Coaches further define their strength-building concept. Shields says: "We talk about stress, rest and recover. If the stress is small, our bodies recover quickly and adapt to the exercise we are doing."
Clarke adds: "In general terms, resilience comes when we, as humans, are able to adapt to our environments, especially a new environment. We can do this by making small adaptations and challenging ourselves so that we are better able to cope.
"The same is true for physical wellbeing. If we want to adapt and become stronger and fitter, we need to move out of our comfort zones. We need to gently push ourselves – to get comfortable with being a bit uncomfortable – to become more resilient."
The coaches state that it doesn't matter where you are starting from, whether unfit or already fit, and whatever your age, the idea of micro stresses is vital for improved physical resilience.
Shields says: "We shouldn't be trying to keep up with other people, or compare ourselves to others, or be in competition with friends.
"The goal is to focus on our own current strength and stamina and to try to improve this in a way that suits us. Almost everyone can go for a walk, so why not start there?
"Go for a walk and walk faster than you usually do. If the brisk walk is a bit uncomfortable go a few more steps and then rest and recover. Keep doing the same but build up to a jog and then a run. With each outing and each recovery from the micro-stresses, your body will adapt and become more able."
---
The Kilted Coaches: How To Stick To The Damn Plan by Stephen Clarke & Rab Shields, published by Luath Press, £14.99. See luath.co.uk Also see thekiltedcoaches.com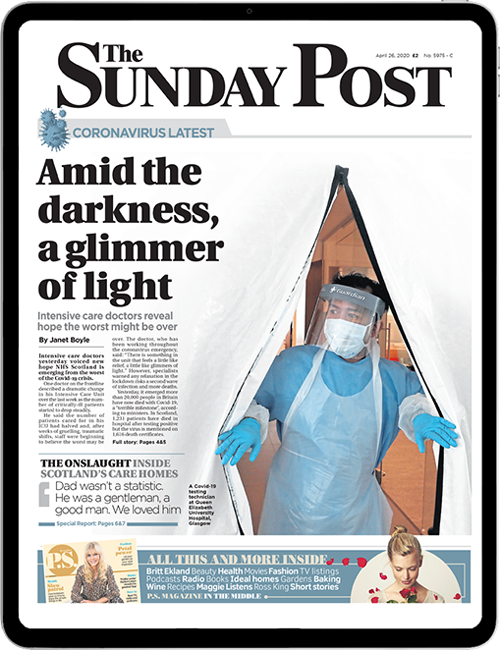 Enjoy the convenience of having The Sunday Post delivered as a digital ePaper straight to your smartphone, tablet or computer.
Subscribe for only £5.49 a month and enjoy all the benefits of the printed paper as a digital replica.
Subscribe