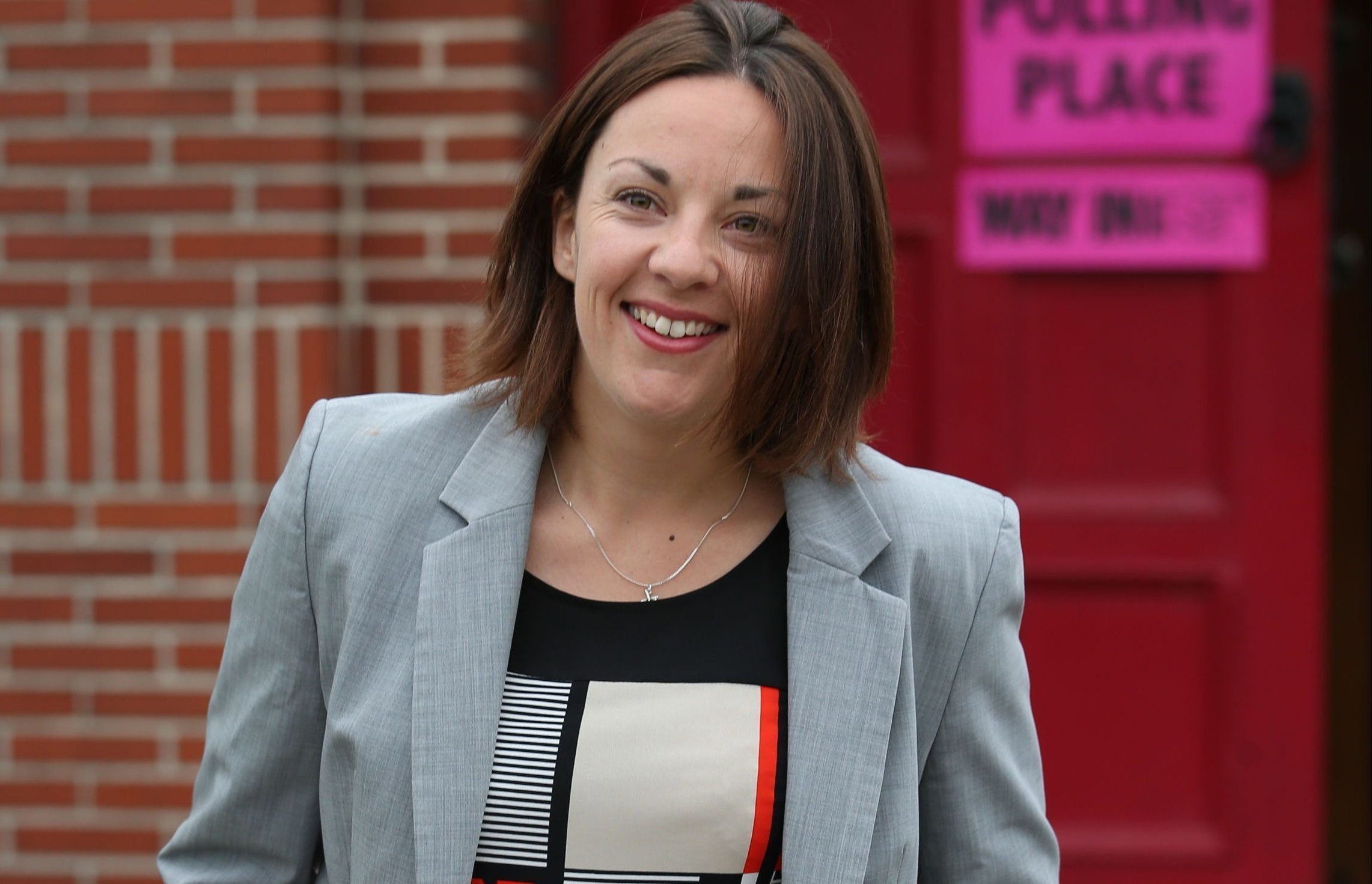 KEZIA DUGDALE has announced that she has stepped down as the leader of the Scottish Labour party.
Ms Dugdale, who took over from Jim Murphy in August 2015, will remain in her role as an MSP for the Lothians.
Thank you @kezdugdale. You were a great leader in difficult times. We are all grateful for your selfless service. https://t.co/lCpDlbgpUr

— Tom Watson (@tom_watson) August 29, 2017
In an interview with the BBC's Brian Taylor, she said: "I have thought long and hard about this. I care deeply about the Labour Party – I love it and I have devoted my adult life to serving it in a number of different capacities.
"And I have just come to the conclusion that the best thing for it, the Labour Party, this precious, precious thing that has done so much good in our country, and indeed for me, is to pass that baton on."
Labour leader Jeremy Corbyn thanked her for her work and the "important role she has played in rebuilding the party in Scotland."
He added: "Kezia became Scottish leader at one of the most difficult times in the history of the Scottish Labour Party, and the party's revival is now fully under way, with six new MPs and many more to come.
"I want to thank Kez for her tireless service to our party and movement, and look forward to campaigning with her in future for a country that works for the many not the few."
Dugdale's Holyrood rivals also expressed their best wishes.
First Minister Nicola Sturgeon tweeted: "We may be opponents, but @kezdugdale led her party with guts and determination and I admired her for that. I wish her well for the future."
Scottish Lib Dems leader Willie Rennie said: "Kezia has been good for Labour. Her open, friendly, and upbeat style was appealing and I enjoyed working with her. I wish her all the best."
Greens co-convenor Patrick Harvie tweeted: ".@kezdugdale has served her party with dedication; her decision to stand down can't have been easy. I'd like to wish her well for the future."
Scottish Tory leader Ruth Davidson said: "Leadership can be tough and @kezdugdale deserves the thanks of her party for putting in the hard yards. I wish her well."
There was also a message from former Labour leader Ed Miliband, who said: "You gave your heart and soul to leading Scottish Labour. Thank You. You deserve to get your life back. Enjoy."
Dugdale's departure leaves Scottish Labour looking for their fifth leader in just six years.
Neil Findlay, an ally of Jeremy Corbyn, is one of the names tipped to take over already, with Anas Sarwar and Jackie Baillie also thought to be in the running.
Current deputy leader Alex Rowley will take interim charge of the party, unless he himself decides to stand for the vacant post.