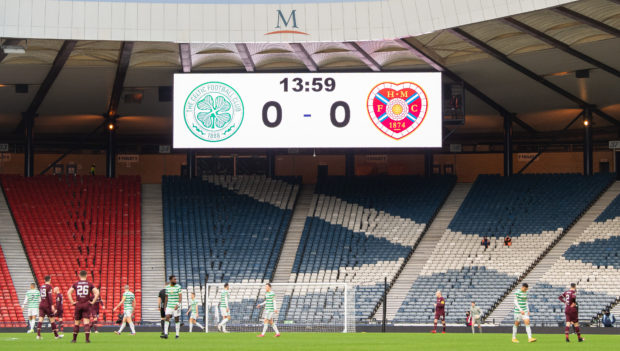 I could not hide my disappointment when I heard that no fans will be allowed inside Hampden Park for the Scottish Cup Final on May 22.
And yet, only a couple of days earlier, I was on a high when it was confirmed by the Scottish Government that our National Stadium would be operating at 25% capacity for the Euro 2020 fixtures.
To think we'll have around 12,000 fans in for our games against the Czech Republic and Croatia is absolutely brilliant.
But then I came crashing back down to earth with a bump.
I'm angry that allowances can't be made by UEFA to hand Hampden Park over for the showpiece Final.
I mean, the Final is 23 days before the opening Euro fixture in Mount Florida between Scotland and the Czechs on June 14.
Does Hampden really needed to be handed over on May 14? Can allowances not be made to stage the Final of a 147-year-old competition?
If the government and the scientific intelligence indicates that we could have supporters inside Hampden, but UEFA won't allow it, then we need to look at moving to another stadium.
Surely that makes sense.
After the year that we've had, it would be an injustice if fans were denied seeing this game, having already had two Finals this season inside an empty Hampden.
So we should see how the competition goes in the next few weeks. And once we know the semi-final line-up, two stadiums should be identified and put on stand-by to host the Final.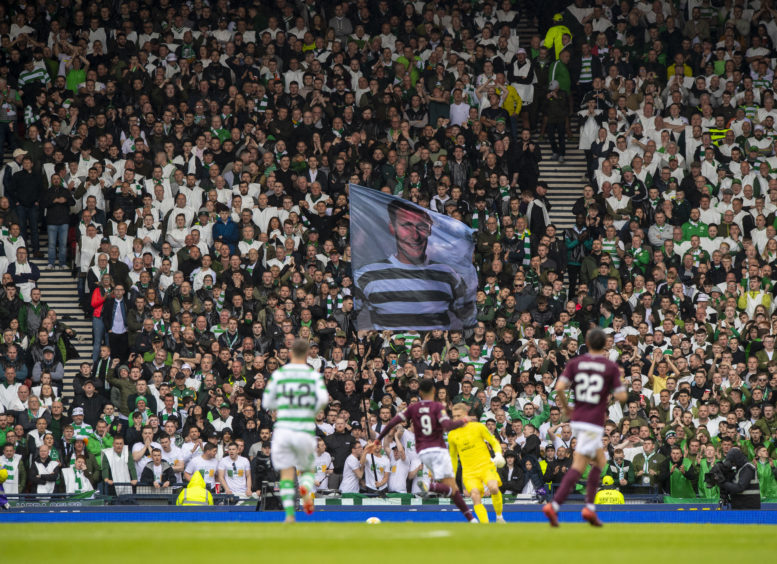 With proper communication and some forward planning, we can still make the Scottish Cup Final a spectacle for fans to be inside a stadium.
Of course, it has to be dictated by the government within the parameters Covid regulations allow, and that's fair enough.
But it shouldn't be dictated to us by UEFA. That would be wrong.
We need to keep an open mind, but SFA chief executive, Ian Maxwell, needs to do all he can to make it happen.
With Rangers hosting Celtic at Ibrox on Saturday in the Fourth Round, we know there will not be an Old Firm Final.
That means that at least Ibrox or Celtic Park will be available, if not both.
Given Holyrood's concession for the Euros, that would allow upwards of 10,000 fans being allowed in.
However, if we were looking at, say, a Kilmarnock-Livingston Final, then we could look at Tannadice or Tynecastle or Easter Road.
Again, much would depend on the advice of the government. They would, I'm sure, maybe want to limit travel, and not have too many people moving around from one city to another.
And everyone should pull together to resolve any contractual issues there may be over playing the Final away from Hampden.
As has been the case in the past 13 months, this will be a moving story, and nothing can be set in stone because there is still so much uncertainty.
But we need to explore every possible avenue, and have meaningful conversations. We owe that to the game of football in Scotland.
On the park, we have some cracking ties next weekend.
The Old Firm game takes care of itself, and we have Steven Gerrard's side trying to take a step closer towards a Double.
On the opposite side, we have Celtic trying to stop that from happening, and making sure they don't end this campaign without any silverware.
Remember, Celtic are trying to win the trophy for the fifth season-in-a-row, and it would be a lovely way for Scott Brown to end his career in the Hoops.
However, there are no guarantees either of the big two will be on the winners' podium on May 22.
We only need to think back to earlier in the season when Ross County knocked Celtic out of the League Cup, and Rangers were defeated by St Mirren.
It ended up being a Livingston v St Johnstone Final and the Saints won 1-0.
Fans weren't allowed inside Hampden that afternoon in February, but the management and players from Saints still enjoyed themselves. It didn't detract from their achievement.
However, I'm sure they would much have rather have celebrated in front of a few thousand of their supporters at full-time.
The likes of Aberdeen and Hibs remain in the tournament, and they will all have their eyes on the prize.
Overall, the tournament will be exciting and I'm very much looking forward to it.
I just hope we find a way to let fans into a stadium somewhere in Scotland for the Final.
Above all, I hope we can retain tradition, and have the game at Hampden.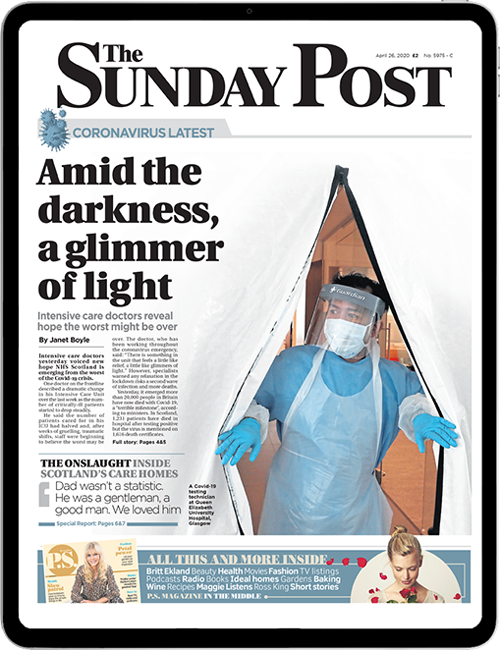 Enjoy the convenience of having The Sunday Post delivered as a digital ePaper straight to your smartphone, tablet or computer.
Subscribe for only £5.49 a month and enjoy all the benefits of the printed paper as a digital replica.
Subscribe