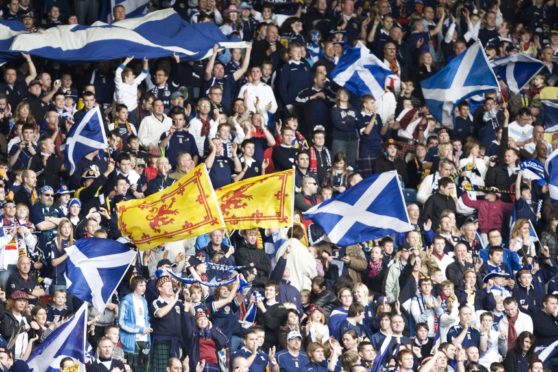 Well, just one sleep to go.
It's been 23 years since we last took part in a major tournament. 276 months have passed since we were at France 98 for the World Cup Finals.
Steve Clarke and the players will be excited and desperate to get into action, and I know that I'm like a kid on Christmas Eve, waiting for the match against the Czech Republic to kick-off.
The Tartan Army will be as keen as any of us.
And the foot soldiers inside Hampden Park tomorrow will feel like they have won Willy Wonka's Golden Ticket.
Kids in a sweetie factory, right enough.
There might only be 12,000 of them tomorrow but they will make sure it feels more like there are 50,000 inside the National Stadium.
I have always said that in every major tournament Scotland has had the good fortune to participate in, the fans always performed better than the team. That's a fact.
Indeed, I think the Scotland fans beat the Brazil fans in the car park before our World Cup clash at Spain 82!
They have represented our country magnificently over the decades, and many major cities have felt graced by their presence.
Well, they'll be in Glasgow tomorrow, and they will make some noise, that's for sure.
Due to the pandemic, they weren't able to travel to Serbia for the Play-off Final and that must have hurt them.
They will allow all of their frustration to spill out in a positive way.
Andy Robertson and the rest of the players will love it, and feed off it.
Hopefully, it makes the Czechs feel a little bit shell-shocked.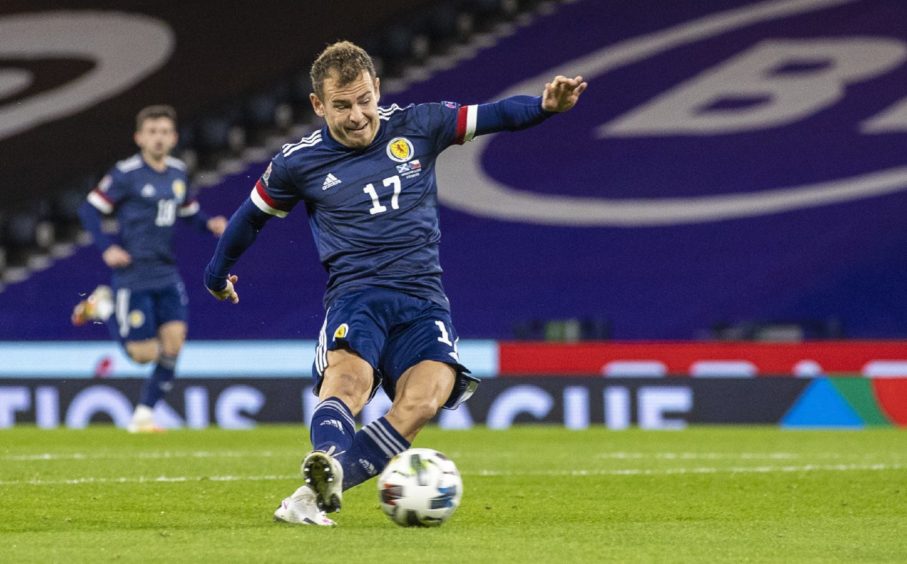 I've a feeling we will win the game. I believe we have the quality to get a positive result.
We have beaten the Czechs in both Nations League games recently, but that will genuinely count for nothing come 2pm tomorrow.
It's about the next 90 minutes – not what happened last year.
Steve will have spent the past couple of days finalising his team, and will have wrestled with himself over one or two positions.
Sometimes that can lead to a sleepless night – I've been there myself – but hopefully he gets a good night on the pillow this evening.
It's just as important that the manager gets a solid six or seven hours of kip, every bit as much as the players.
What he won't have been tossing and turning about is the mood in the camp. I'm sure the guys he has left out will take it well and respond in a professional manner.
There's no doubt that two or three of the guys who will be on the bench today will have been expecting to start. That's the nature of the business, and there is nothing wrong with that.
But we have seen in the past couple of weeks that there is a great togetherness in the camp, and the players are all behind each other.
The collective spirit is there for all to see, and that has been the case since we defeated Serbia in the penalty shoot-out.
We only had to look at the celebrations in the dressing-room, and the hotel afterwards, to see how happy they all were, and how they look out for one another.
I hope we are all celebrating come 4pm tomorrow. But if we don't win there is no need to panic.
We still have two games to go – away to England and at home to Croatia.
It might take us to the final minute of the final game in nine days' time to qualify, but that will do for me.
We never make things easy, do we?
England play this afternoon, so we can get a look at them and Croatia.
It's hard to know how Gareth Southgate's men will perform, and it makes it hard to predict how it will go on Friday night.
It could well be they are playing us on the back of a defeat, and in a wee bit of a panic. Or they could beat Croatia 3-0. We will see.
What we do know is that our players will take the knee at Wembley in a show of solidarity with the English, but we will stand against racism for the other two games.
I'm absolutely fine with the decisions. We are all trying to drive racism out of football, and that is good enough for me.
On the park, we will be ready for the Czechs, and Steve will pick a starting line-up he believes will give us the best possible chance of winning the game.
Away from the tried-and-trusted, Billy Gilmour impressed against Luxembourg, and Kevin Nisbet scored against Holland.
It helped confirm that Steve has a good squad of 26 players, and that 16 or 17 of them are all very much of a similar standard and ready to start. That's a massive positive.
I wish Steve and the players well. Let's get behind them, and enjoy the moment.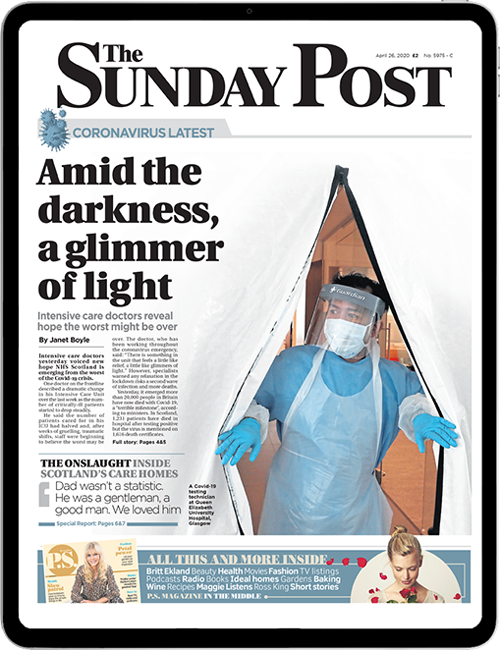 Enjoy the convenience of having The Sunday Post delivered as a digital ePaper straight to your smartphone, tablet or computer.
Subscribe for only £5.49 a month and enjoy all the benefits of the printed paper as a digital replica.
Subscribe