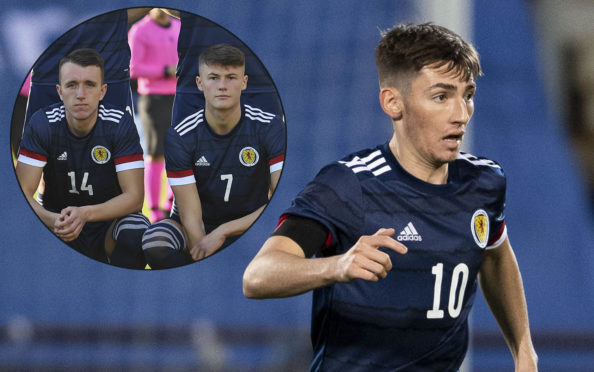 I was delighted to see three talented youngsters – Billy Gilmour, Nathan Patterson and David Turnbull – chosen by Steve Clarke in his squad for the Euros Finals.
But what made me smile even more were the comments from a few of the players, going public about the honour of being involved, and what playing for their country means to them.
The likes of Declan Gallagher said he was in tears when his call-up was confirmed to him.
Steve and several of his squad also took time to mention the injured lads – Ryan Jack, Kenny McLean and Oli McBurnie – to thank them for their contribution during the campaign.
Others such as Andrew Considine and Liam Palmer have missed out after being involved in many squads over the past two years.
Steve mentioned how hard it was for him to inform the pair they hadn't made the cut.
Those conversations must have been right up there with the toughest he's had in management.
Andrew got his international debut last year – when he was 33 – against Slovakia.
He was the oldest player to get his first cap since Ronnie Simpson 53 years earlier. Ronnie was 36.
His post-match interview after we qualified in Belgrade was very emotional.
He touched the hearts of our nation and showed exactly what playing for your country means.
Despite being left out, Andrew strikes me as the type of person who will be cheering on the team, and desperate for Scotland to do well next month against Czech Republic, England and Croatia.
I was fortunate to represent Scotland on 102 occasions, and play at three World Cup Finals.
When we were preparing for major tournaments, I'd always reflect on my early days in football.
That was most definitely the case before the 1974 Finals in West Germany, my first.
I took a moment to think of everyone who had helped me during my playing days (below) as a schoolboy, amateur and junior player, and also my early days at Celtic under Jock Stein.
My parents were uppermost in my thoughts, and the sacrifices they made to give me the best possible chance of becoming a professional footballer.
Dad would take me here, there and everywhere. He tried to never miss a game.
Mum would then take a turn of washing the strips. She'd also get the needle and thread out to sew any holes in the team's socks!
I couldn't have asked for more from them. They gave me their all.
We didn't have much in terms of luxuries, but it was a loving and caring household.
My sister and I were brought up to be good people, show manners and be respectful to others.
I was grateful for everything I had because I knew my parents tried their best for me.
I didn't have an iconic pair of football boots until I was 15. That was when I was down on trial at West Ham, and they gave me a pair of Puma boots.
I'm sure many of the current Scotland squad have taken time to think of their own parents.
Listening to some of the lads in the past few days – and the humble way they have spoken and handled everything – has been a pleasure to witness.
Scots are great for looking out for one another. We have always had a sense of community and we must never, ever lose that.
That's why the likes of McDonalds have been great backers of Scottish football and the SFA for many, many years.
They want to help children participate in our great game.
It's not just about talent. It's about being a part of something special, regardless of how skilful you are.
It's also about the SFA coaches getting around the country to guide the coaches and volunteers at all of the football clubs for boys and girls.
That is vital, and credit to the SFA and everyone who gives up their time for free to make their contribution to Scottish football.
As we all now look forward to the Euros, the country will come together.
It's going to be a special time.
---
Mayhem does not mar Gers' achievement
The scenes in and around Glasgow's George Square last Saturday were unfortunate and regrettable.
It's never pleasant to see some people behaving in such a manner.
Rangers being presented with their 55th league title last weekend was the climax of their successful season.
As I have said many times, Steven Gerrard and his players deserved to win it. They were outstanding over 38 games, going undefeated and conceding just 13 goals.
Success leads to celebration. Celebration leads to alcohol being taken. Alcohol consumption can lead to poor behaviour.
That's what happened with a few of the Rangers fans, and it led to people getting injured and acts of vandalism.
It's just not acceptable.
Celebrating a title success should never be an excuse for mayhem.
But it doesn't take the shine away from what was achieved by the club on the park over the course of the campaign.
Steven and his squad enjoyed their moment after they defeated Aberdeen 4-0 at Ibrox.
It rounded off a brilliant nine months for them in the Premiership and in Europe, the only disappointment being that they never added a domestic cup to make it a Double.
They are on a well-deserved break from club football, and it will give the manager and his staff the chance to recharge their batteries.
But they will not have a complete rest. That is just impossible.
Steven's phone will still be red-hot, and he'll still be working closely with the board and Ross Wilson on a daily basis.
They will be determined to build on this season and keep the success going.
That has always been, and always will be, the nature of this business – no matter the headlines generated by incidents off the pitch.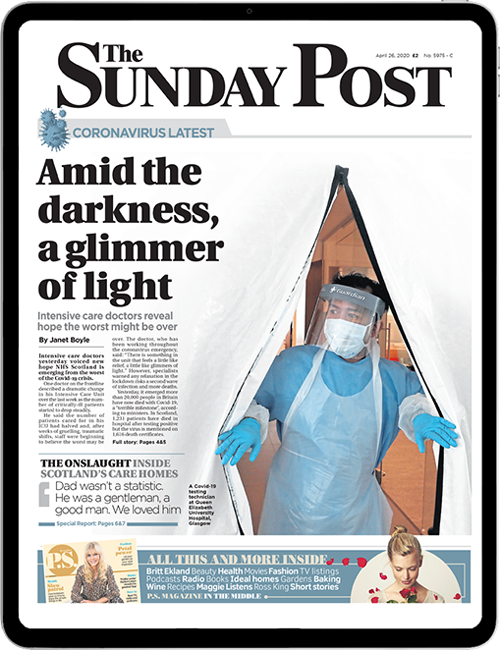 Enjoy the convenience of having The Sunday Post delivered as a digital ePaper straight to your smartphone, tablet or computer.
Subscribe for only £5.49 a month and enjoy all the benefits of the printed paper as a digital replica.
Subscribe