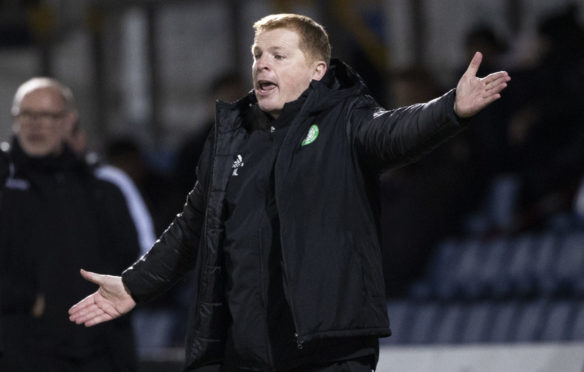 After a parting of the ways with Neil Lennon last midweek, Celtic are now looking for a new manager.
They are also understood to be in the hunt for a director of football. That's on top of the current chief executive leaving in the summer and a new one, Dominic McKay, coming in on July 1.
That's some amount of change, and quite unusual to have so many key personnel starting new jobs at the one time.
Around a dozen names have been linked with the manager's job. At the moment, there doesn't appear to be a clear front-runner in the eyes of the supporters and the media.
Dermot Desmond is very much keeping his cards close to his chest and that's the way it should be.
I'm not privy as to who will be Neil's replacement. But I do know that it will be a person of the highest calibre available.
However, the new gaffer, and director of football, will not have a magic wand.
There will be work to do on the current squad, including what happens to skipper, Scott Brown.
They are also coming in at a period when Rangers have quite a start on them.
Steven Gerrard has been building something at Rangers for nearly three years.
It took him and his staff time to get it to where they are now, on the verge of winning the League title for the first time in a decade.
So, taking all of this into account, there will need to be patience and understanding shown by the Celtic supporters for the new people in the boardroom, technical area and out on the pitch.
Success may well not happen immediately. People may well need to be prepared for that.
But there is a better chance of winning games and silverware if everyone is pulling in the same direction.
At all levels, Rangers were patient with Steven and he has rewarded the club with a domestic title on the horizon and even more success on the European front.
One of the key elements as to how Celtic get on will be on how the relationship with the director of football and the manager works.
For a start, which role will be put in place first? I've been a manager and I've been a director of football.
There is no right or wrong way. Do you prefer a nice piece of fish or a nice cut of steak?
It really comes down to the individual club and the way they see the model and order of appointments working best for them.
But what shouldn't be up for debate is that the lines of both roles must be clearly defined so that everybody knows where they stand from the off.
If there are any grey areas, then it may lead to fall out further down the line. Celtic do not need self-inflicted turbulence next season.
So the Celtic hierarchy need to be very careful, and precise, in how they handle these massive appointments.
---
---
All I can add is that I think they are going down the right road by going for this new structure. It's the best way forward as a director of football should enhance the football club and the inner workings.
Neil didn't work under that format and maybe he will now wish he did. But the clock cannot be turned back.
Neil will still be hurting at this very moment and he will still be thinking about Celtic for long periods of every day for a wee while.
As he reflects, he should be very proud of what he achieved at the club during his 13 years as a player and manager. One bad year out of 13 isn't too bad. In fact, it's quite special.
Indeed, anybody in the game would settle for that.
It was just his misfortune to come up against a very good Rangers team this season.
Steven has had his players coached, drilled, focused and determined from the first whistle of the campaign.
They had another excellent result on Thursday night in Europe as they defeated Royal Antwerp 5-2 for an aggregate score of 9-5. There was brilliant entertainment over the 180 minutes.
A special mention is due to Alfredo Morelos. I'm certain he was involved, in some shape or form, in eight out of the nine goals scored.
He also displayed tremendous sportsmanship when he played the ball out of the park to allow Jeremy Gelin treatment for a hamstring injury.
The Colombian could have played on and created an opportunity for his team, but he put the welfare of a fellow professional first. For a fella who is usually much maligned, it was commendable.
They now play Slavia Prague in the last-16 and they will be a force to be reckoned with. They defeated Leicester City 2-0 in the last 32.
So, Steven will look to pull off another credible European result and he is more than capable of doing so.
He and his staff will do their homework and have the squad well prepared. But if he needs a wee bit of extra assistance, he only needs to pick up the phone to Brendan Rodgers.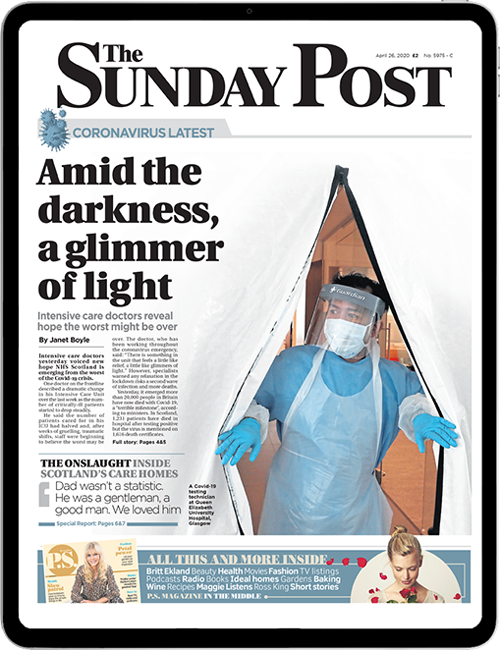 Enjoy the convenience of having The Sunday Post delivered as a digital ePaper straight to your smartphone, tablet or computer.
Subscribe for only £5.49 a month and enjoy all the benefits of the printed paper as a digital replica.
Subscribe