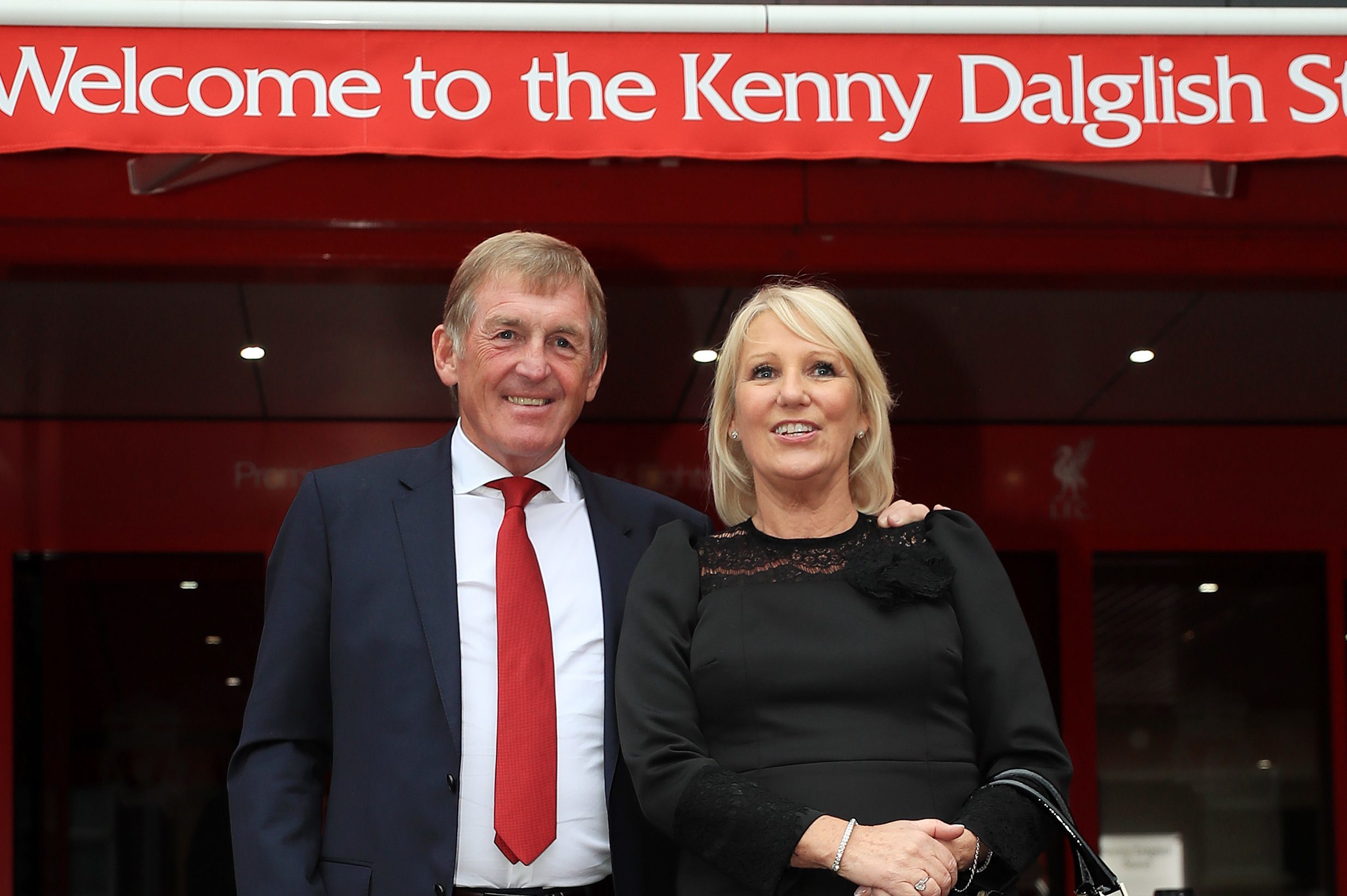 SOME people will be surprised I've put my name to a film.
I've always kept my football and family lives apart as much as I could.
We are private people and have always preferred to keep most things behind closed doors.
But there was something appealing about going in front of the camera and, after a discussion with the clan, we decided to go for it.
Kenny, which is released tomorrow, is not about football, it's not in chronological order, it doesn't start with me scoring goals for Celtic, then for Scotland and then for Liverpool.
It's about the people closest to me – from Marina to our children and grandchildren.
I'm very proud of it.
What I really like about it is seeing the footage of the family from old video clips, from Christmas Days 30 and 40 years ago to other landmark occasions.
It also has up-to-date footage of the grandchildren, and I hope that in time they will find it lovely and educational when they watch it back in the years to come.
I think we managed to get the right balance of allowing people to see the Dalglish family are just normal people, who enjoy the same qualities and share the same values as most others.
There are plenty of laughs and smiles – and, of course, a few anecdotes from my football career.
But there are sad stories to be confronted and tragedies to be talked about.
Being inside Ibrox Park as a Celtic player after the Old Firm match in 1971 when 66 people died.
Being at the Heysel Stadium as a Liverpool player in 1985 when 39 people had their lives taken from them before the European Cup Final.
Then Hillsborough in 1989, when I was Liverpool manager and 96 Liverpool supporters never came home.
These tragedies have formed part of my life, and I tried my best to cope with them all, particularly the aftermath of what happened in Sheffield 28 years ago.
I had to do what I could to help the families cope with their bereavement.
Everyone at Liverpool Football Club tried their best.
To touch on it now, we could see it all unfolding on the pitch. It happened right before our eyes.
At Heysel, it was different. We were in the dressing room and receiving mixed messages every two or three minutes.
And at Ibrox, it happened at the other end of the stadium from where we were, and we had no idea what had taken place.
It wasn't until later in that January evening, and even more so the next day, that news of the tragedy started coming out.
For people to go to football games to support their teams, and then lose their lives, is just not acceptable.
I was asked to go back inside Hillsborough when we were making the film, but it wasn't for me. I wouldn't go back.
I drove to a hill on the outskirts of Sheffield, overlooking the stadium. That was as close as I was prepared to go.
But if Hillsborough hurt me, it never hurt as much as it hurt the families who lost loved ones.
When I reflect on the life I've had so far, I consider myself to be extremely fortunate.
When you are a wee boy growing up, all you wish for is to be healthy and happy. You then want to go and get a decent job, get married and have kids.
I want to see my kids grow up to reflect on the upbringing they had in our household, to have values and manners, just the way it was for Marina and myself when we lived with our parents.
I was then fortunate to have had the job of being a footballer. I was so lucky to have played for Celtic, Liverpool and my country, and enjoy the warmth of the people from two fabulous cities, Glasgow and Liverpool.
How much more fortunate than that could I get?
All I've done is try to help people along the way, people who may have been less fortunate than ourselves, in whatever way.
Because of my life in football, I'm told people are saying I should be knighted.
Listen, I'm not touting for anything. If somebody wants to come to me and say "well done" for things I've done in my professional or personal life, then that is very humbling.
I've just always tried to do the right thing.
But as far as our Dalglish family is concerned, the real one to look up to has been Marina. Her charity has raised millions and millions of pounds for the fight against cancer.
She has also done an outstanding job of raising our four children.
When we moved to Liverpool, she was just 23, and we had Kelly at 18-months-old and Paul at six months.
But she settled quickly, and the people of Liverpool helped her do that.
That allowed me to go to my work and concentrate on doing my very best every day for the football club.
In whatever walk of life you may be in, that's all that any person wants.
So I hope all of that comes across in the film.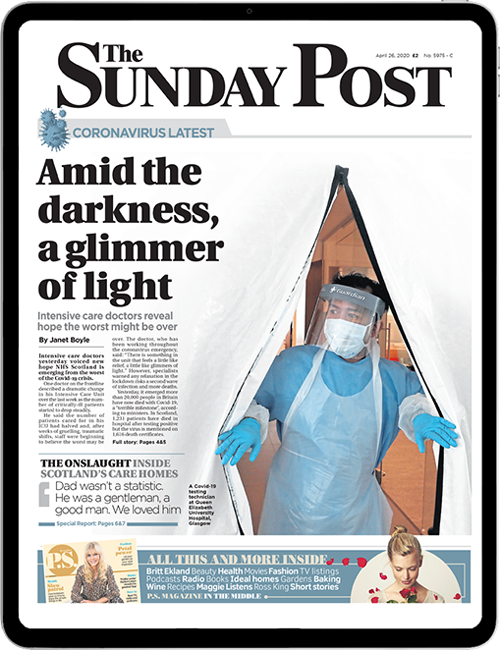 Enjoy the convenience of having The Sunday Post delivered as a digital ePaper straight to your smartphone, tablet or computer.
Subscribe for only £5.49 a month and enjoy all the benefits of the printed paper as a digital replica.
Subscribe