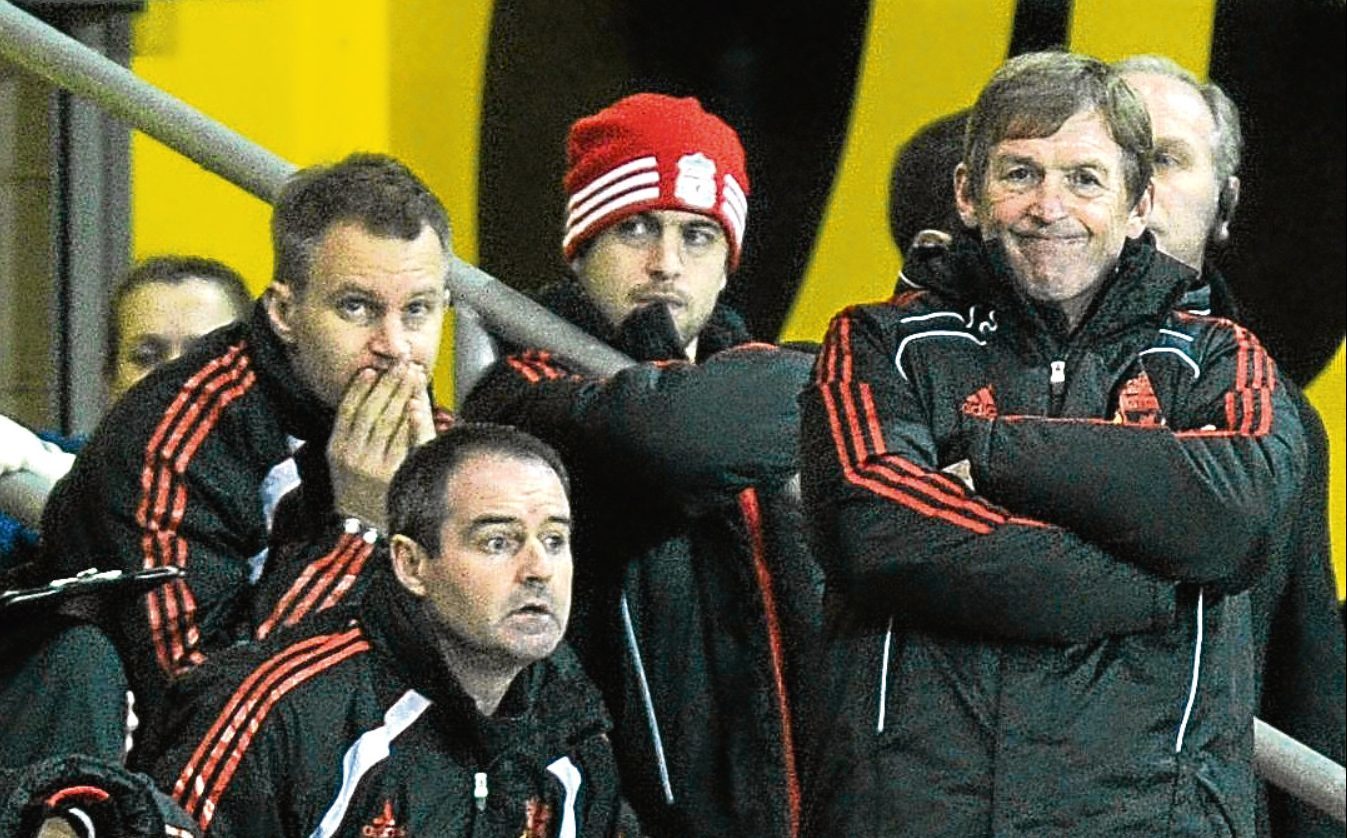 FOR Kilmarnock to get someone of the calibre of Steve Clarke to manage their football club is a real coup for them.
Now, what they must do is show patience, back his ideas, give him time to implement them and then enjoy the fruits of his labours.
What they mustn't do is show any knee-jerk reactions during the next 18 months and sack him.
I believe they have had seven bosses in the past seven years and constantly chopping and changing doesn't do anyone any favours.
As Steve said himself in his opening statement, he is at the club to fix it and bring stability. I've no doubt he will achieve those aims.
Why am I so confident? Well, I've known Steve for a long number of years and always admired his work as a coach, as well as his honesty and dignity as a person.
That's why he was my first signing when I took over at Liverpool for the second time, back in January 2011.
I spoke to Steve over the phone about my assistant's role on a Sunday afternoon and he was at the training ground first thing the following morning to start his new job.
He had an excellent CV and had worked under Jose Mourinho at Chelsea, helping the club to win two Premier League titles and the FA Cup.
Gianfranco Zola then took him to be his No. 2 when he landed the West Ham job. Steve's stock was constantly on the up.
It was when I got to work close up with Steve that my admiration and appreciation grew.
He was absolutely excellent on the training field and first-class with the players.
From helping develop younger ones such as Jordan Henderson, Jon Flanagan and Martin Kelly, to dealing with senior lads, Steven Gerrard and Luis Suarez, they all respected Steve and trusted his judgment.
We worked together for almost 18 months and we achieved some decent success. He then moved on to manage West Brom and Reading and he was very good for both clubs.
He was keen to get back into the game and the last time I met him was at Anfield, just over a week ago, when he was there as a guest for the opening of the Kenny Dalglish Stand.
We had a blether and he told me he was heading up to Kilmarnock.
He was thrilled and I'm chuffed for him. He is an Ayrshire lad, born in Saltcoats, and he knows what the club is all about.
I think the Kilmarnock supporters will be able to identify with Steve and that is vitally important. There has to be a mutual feeling and maybe there has been a disconnect with some of the previous managers and that has led to a fall in attendances.
Steve will already have been working the players hard and imparting his wisdom on to them.
They have some talented young players at the football club and Adam Frizzell displayed a glimpse of that with his stunning goal last week against Partick Thistle in the 2-0 victory.
Steve just loves being on the training pitch and the players will love his ideas and knowledge.
Of course, he has a real tough start with Rangers at Ibrox in midweek and then Celtic at Parkhead. He couldn't have asked for a tougher start. But he will not shirk from the challenge.
It's a tough ask to get a point from either game, but it's about what he does in the long run. First of all, he will want to climb the table and win games against the teams in the same zone as Killie.
Then, given time and backing, he will look to build a team capable of challenging for a place in the top five. That is a realistic aim.
I wish Steve well and I have a good feeling about how the relationship will go between the club and their new boss.
I was sorry it didn't work out for Lee McCulloch, the previous manager.
I've known Lee for almost 15 years, from when he was a team-mate of my son, Paul, at Wigan. We also met up during summer when Lee had Kilmarnock at La Manga for a pre-season camp.
Lee put his heart and soul into Kilmarnock. I know how much it hurt him that it didn't come to fruition the way he wanted.
Perhaps, if he had someone such as Steve on his staff to work with and learn from it would have all been different.
But I've every confidence in Lee that he will bounce back, wiser and stronger for the experiences he had in the past eight or nine months.
He will be enjoying his break just now, but he is too talented to be out of the game for a lengthy period.