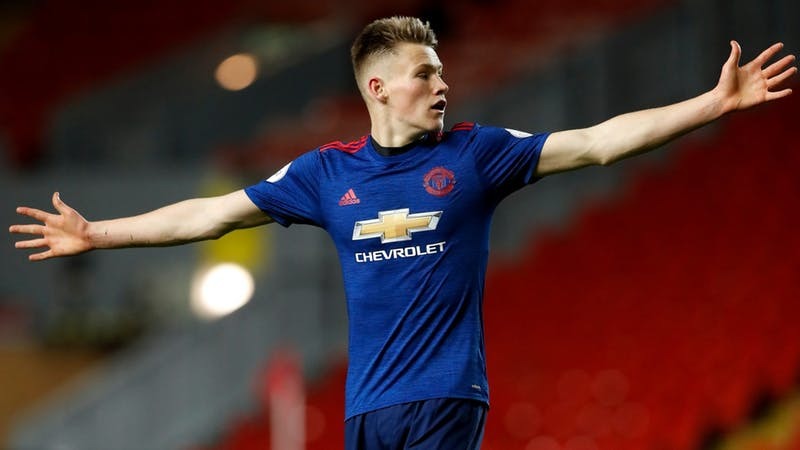 I HAVE to admit that I felt quite dejected when the news came through that Scott Brown had retired from international football.
As regular readers of this column will know, I'm a big admirer of the midfielder's ability and style of play.
I think we'd have a better chance of success under Alex McLeish with him in the team than out of the fold. That outlook, however, is no longer relevant.
But what gave me a real lift was the announcement that Scott McTominay had pledged his international future to Scotland in preference over England.
That is a piece of serious news, and one that every Scotsman should applaud and be excited about.
Young McTominay is tall, athletic and powerful. He also plays for Manchester United and gets selected on a regular basis by Jose Mourinho.
Seriously, what's not to like?
I've watched McTominay closely a couple of times on television, and was impressed with the way he performed against Sevilla in the recent Champions League clash in Spain, helping United come away with a 0-0 draw.
He also performed well in the EPL match last month when United defeated Chelsea 2-1 at Old Trafford.
It looked to me as though the youngster had been given a specific task to keep an eye on Eden Hazard.
Well, I thought he stuck to it manfully and played his part in nullifying the Chelsea danger man's influence on proceedings.
That shows that not only does the player have ability, he also has discipline in his game and the intelligence to follow tactical instructions.
So, all in all, I think he will be an asset to Alex McLeish in the new set-up, and his arrival to the squad should be yet another wee move in the right direction.
I know not everyone appears to be in favour of McTominays inclusion, but I can't understand why some would be critical of him.
Listen, he had options and he was asked by big Alex and other staff members from the SFA to carefully consider what our country had to offer.
He then accepted our invitation.
Along with his family, I'm sure, the lad has weighed up his options, and put serious thought into his decision.
I mean, would we have rather he had refused and opted for England?
So I can't see any negatives in this situation.
It's not as if we're in a position to knock back players who are turning out for one of the biggest clubs in Europe at Champions League level.
With Andy Robertson playing regularly at the very top for Liverpool, now McTominay, and the Celtic lads in the Champions League, the Scotland squad is gaining top-level experience all the time.
I know McTominay was born in England, and has an English accent, and I'm sure that will lead to some of the national team squad taking the specimen out of him when they all meet up later this month.
It happened back in my day with the likes of Bob Wilson and Bruce Rioch.
I'm sure it was the same 20 years ago when Andy Goram and Don Hutchison were brought into the squad.
We all had banter, and the lads needed to be able to take it and have a sense of humour.
As far as I'm concerned, the real test for McTominay will come when the lads ask him if he knows what a fish supper is?
Has he ever tasted a Tunnock's Caramel Wafer, and what's in a McCallum ice cream?
As long he is up on all of that, he'll do for me!
But, seriously, let's all welcome the lad with open arms and make him feel at home. More importantly, on the park let's hope McTominay can help deliver some positive results.
We are all well aware that things haven't gone to plan in the past 20 years.
We can't have any effect on the past, but we can do something about the future.
I feel we have some really talented players and we can achieve something in the Euro 2020 qualifiers.
Big Alex will be as determined as anyone to get things going and when he announces his squad tomorrow, he can rightly have his chest out and head high when he names McTominay.
That said, I don't want to put too much expectation on the young lad's shoulders. That wouldn't be fair.
We have to let him focus on his football, keep the spotlight off of him as much as possible and allow his ability to do the talking.
I think he has the attributes to make a serious impact in our national team.
But, the boy is just 21. So everyone has a duty – management, fans, former players and media – to help protect and nurture him.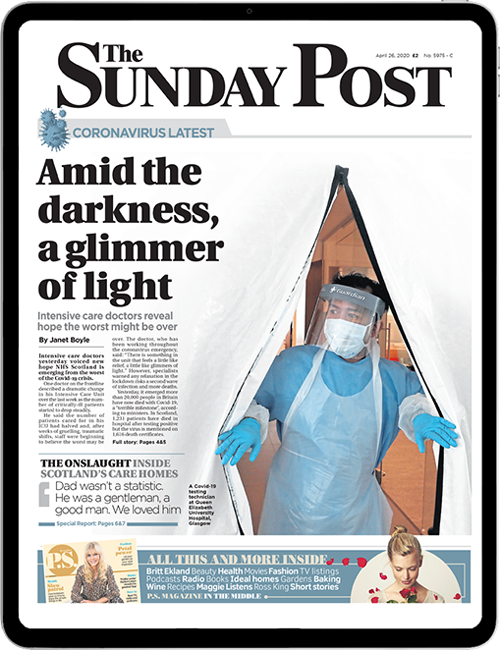 Enjoy the convenience of having The Sunday Post delivered as a digital ePaper straight to your smartphone, tablet or computer.
Subscribe for only £5.49 a month and enjoy all the benefits of the printed paper as a digital replica.
Subscribe