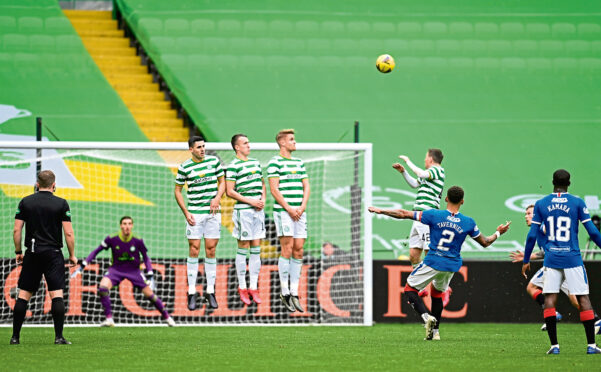 Football is, once again, being ravaged by Covid.
Games are being postponed at the eleventh hour, and even when they do go ahead, we are once again staring at the possibility of them being played in front of no supporters.
The thought of going back to closed-door games does not whet the appetite.
But let's be absolutely clear here. At the end of the day, football is not as important as someone's life, is it?
First and foremost, as cases rise at an alarming rate, we have to put our love of the game and passion for whatever team we support to one side, and instead have genuine concern for the health and safety of everyone.
This is not about football. This is about what's best for society, and we should all be ready to follow any government guidelines, no matter if we agree with them or not.
I do not want to see any unnecessary strain put on the NHS, and all those working in the medical profession.
But I also do not want to get into a guessing game about what might and what might not happen. People are making presumptions, and I'll leave them to it.
Sir Kenny Dalglish: I've always admired the NHS – now I've found out just how awesome they are
The science hasn't quite revealed yet how punishing it could be if you do end up with Omicron. We need to wait for more detail.
What we do know is that cases are on the increase once more, and football has been hit.
One way of helping ease the situations is for everyone to take their jabs and boosters.
If we are all susceptible to this new strain of Covid, we must all try to do something about it – and that includes footballers.
I can only speak for myself, but I wouldn't want to be accused of passing something on to another person if there was something out there to prevent that happening.
I'd do my bit to help myself, and others.
Of course, much as some people would want vaccinations to be mandatory for every professional footballer, you cannot force anyone to get jabbed. It's down to individual choice.
We can only hope that in the days and weeks ahead that the number of positive cases comes down.
In the past 20 months, we have all experienced living in lockdown, and I think we all know what kind of life we prefer.
From a football perspective, I hope fans are allowed to come to games for the rest of the season.
We have tasted football without the supporters and it's just not the same.
Games were played, leagues were decided and cup finals won. But, let's be honest, it wasn't a great experience.
When you think of the way Hampden Park was bouncing for the recent games against Israel and Denmark, it's a reminder of what football is all about.
When full to capacity, our National Stadium is first-class, and the atmosphere created by the Tartan Army is as good as anywhere on the international stage.
Last Thursday, while the game was still coming to terms with the latest impact of Covid, the draw was made for the Nations League.
We have been drawn against the Republic of Ireland, Ukraine and Armenia.
Overall, I think we have to be satisfied with that, and it gives Steve Clarke and the players another pathway to qualifying for Euro 2024 in Germany.
We know what we will get from Stephen Kenny's team, and we will have already played Ukraine in March in the World Cup play-off.
Hopefully, we will have beaten them.
But those games are all well down the line. We will deal with them when they are upon us.
Right now, there are many more challenges to face, and let's hope everyone comes through the next period of time all safe and well.
When all is said and done, that is really all that matters.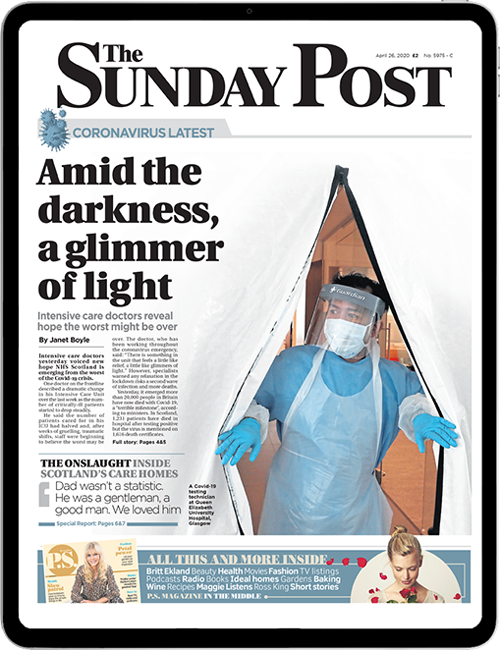 Enjoy the convenience of having The Sunday Post delivered as a digital ePaper straight to your smartphone, tablet or computer.
Subscribe for only £5.49 a month and enjoy all the benefits of the printed paper as a digital replica.
Subscribe