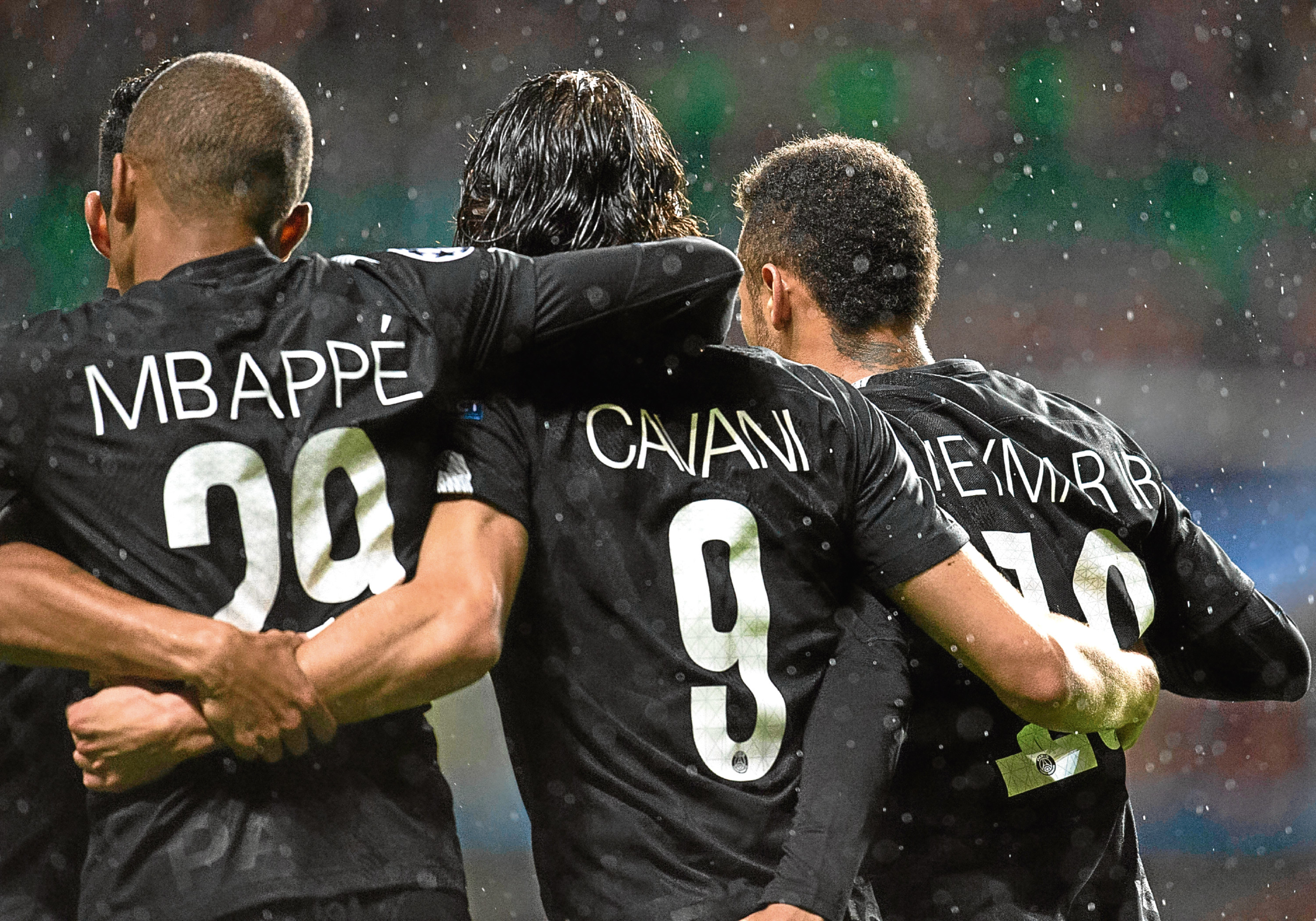 I WATCHED PSG take Celtic apart last Tuesday night, and I have to say I was extremely impressed with the French side.
I paid particular attention to their two summer signings – Neymar and Kylian Mbappe. They were exceptional.
I can't believe I'm writing this, but I'd have to say that at £198 million and £166 million respectively, my opinion is that they are both bargains at the level of fee.
Honestly, that's my feeling on the pair of them.
To witness them playing at Parkhead was quite special. They both scored goals and both were beautifully creative when they were in possession and releasing passes. But they also had an impressive work rate, with and without the ball.
Actually, the 100% effort was put in by all of their players. That's why most of them are at the top of their games – they show ability and graft in equal measures.
They were rewarded by their all-round efforts with a 5-0 victory.
What I also appreciated from them was that as icy as they were in control of the game, they never tried to belittle Celtic in any way.
There was no arrogance from them, just a willingness to work and get their jobs done to the highest possible standard.
A few of their goals were also pleasing on the eye, and the fifth from Edinson Cavani was out of this world. My goodness, that really was stunning.
I've watched it back a few times and still can't fathom how he got that into the back of the net from that angle.
Of course, they have talent all over the pitch. Dani Alves is a fine full-back, Adrien Rabiot is a dominant midfielder as is Marco Veratti. You also had Julian Draxler on the bench and Angel di Maria was out injured.
I tell you what, their keeper Alphonse Areola also really looks the part. He had a fine save to deny Leigh Griffiths from a free-kick.
But with all respect to Celtic, PSG will face stiffer tests in this competition in the months ahead.
It will be interesting to see how they get on against Bayern Munich in this section and then when they progress to the knock-out stages how they will cope with a Juventus or a Barcelona or a Real Madrid.
As much as they put on a show in Glasgow the other evening – and were thoroughly impressive – I'm not going to tip them as potential winners. Not yet. I might change my mind at the end of the group stages.
For Celtic, trying to get something out of the game was just too much for them and there is no disgrace in that.
Listen, I often say that money doesn't guarantee you anything in life or in your work, but it can help.
The amount of transfer fees a club is able to spend increases its chances of success, so I can't be forgotten that PSG sent more on one player in Neymar than Celts have in the previous 15 years, or so.
The realistic chance for Celtic is to finish in third place and that's why the next game, away to Anderlecht, is vitally important
To take four points from six against the Belgians would be great work. If Brendan Rodgers and his players can nick a point against Bayern Munich, then all the better.
Scott Brown and the players must be fully focused on that next 90 minutes in Europe because it is so important.
With the home crowd at Celtic Park anything is possible on the football field. Once again, the Parkhead fans were unbelievable and the atmosphere before kick-off blew me away.
I was sitting next to Roy Aitken and we both just marvelled at it all.
From there I was at Anfield the following night to see Liverpool against Sevilla.
Of course, it would have been nice to open up with a victory, but a point is better than defeat and we still have five games to play in the section.
As is the case with the Celtic fans, the Liverpool fans were also phenomenal and the backing they gave the team on the night was just wonderful.
Honestly, if you were able to choose two football stadiums to play football in every week then Anfield and Parkhead are the absolute best.
Sure, there has been negativity because of the fella who ran onto the pitch at Parkhead. He has been dealt with, thankfully.
The Celtic fans showed their disgust towards the fella's unacceptable behaviour, but it was only one guy out of 60,000. I hope Uefa take this into account when they are reviewing the incident.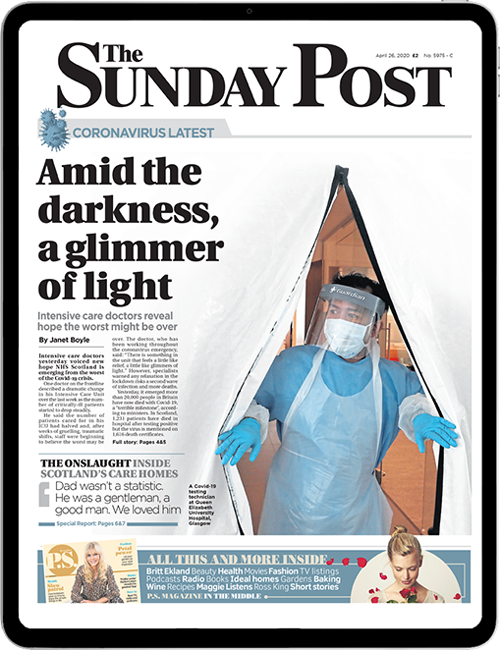 Enjoy the convenience of having The Sunday Post delivered as a digital ePaper straight to your smartphone, tablet or computer.
Subscribe for only £5.49 a month and enjoy all the benefits of the printed paper as a digital replica.
Subscribe