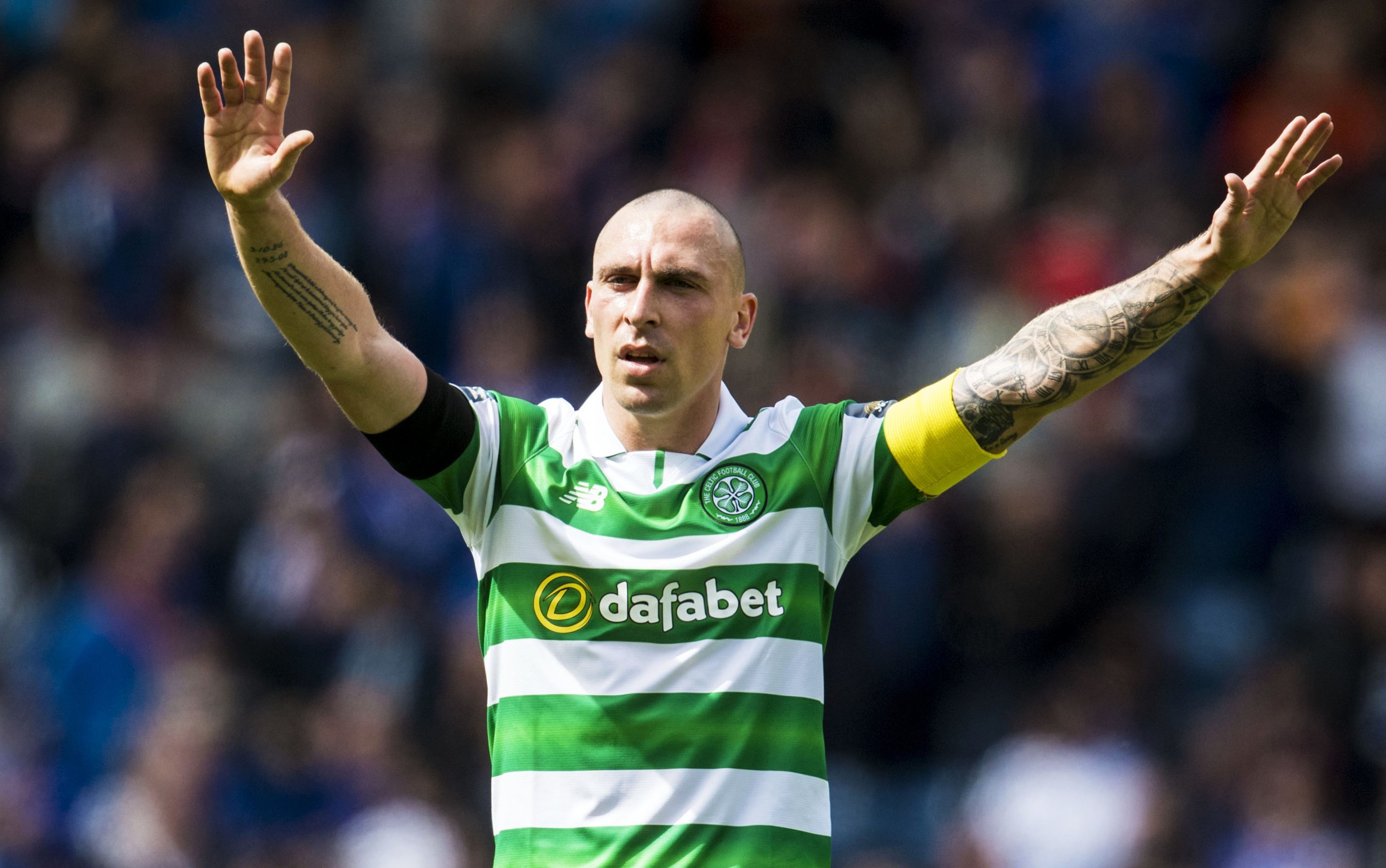 CELTIC will need every single player performing at his highest level if they are to beat PSG on Tuesday night.
On top of that, they will also require a little bit of luck and two or three of the opposition lads to be out of sorts.
It's going to be a night for Scott Brown to lead by example and excel on this stage.
I made my feelings clear several times last season when it came to the Parkhead skipper – I thought he was inspirational time after time and was the Player of the Year.
PSG will do their homework on the Celtic players and will be well prepared for the game.
They will know how influential Brown can be and they may well try one or two underhand tactics to put him off his game and also get the attention of the referee.
Scott must not take the bait. He must not be tempted to give them exactly what they want.
He has to stay fully focused and make sure he is in control.
The last thing Celtic need is for Scott to receive a red card. So, he must be highly-competitive, without being stupid.
I'm sure he will handle the occasion well.
Those around him will have a huge part to play.
Craig Gordon will need to be on his toes and Kieran Tierney just has to produce the form we all know he is capable of.
Scott Sinclair, Patrick Roberts and Leigh Griffiths will need to be alert in the final third, ready to take any chances that come their way.
Celtic may well have long periods without the ball and they will need to cope with that.
There will be plenty of attention on Neymar and Kylian Mbappe. The pair of them cost more than £350m in transfer fees alone, then there's their wages on top of that.
There is no doubt that both players possess exceptional qualities and it will be interesting to see how the PSG Head Coach, Unai Emery, deploys them both in this game.
I'm sure there will be an understanding that both have to start every game, so there is no chance of either of them being on the bench.
It might be helpful, actually, if both were on the bench on Tuesday!
Seriously, having two lads in the team with huge profiles and constant attention on them can present a wee bit of a problem in terms of pecking orders. It can lead to disruption in a dressing-room.
Now, I've no evidence of that being the case at the moment, but it's something to keep an eye on.
Putting the pair of them to one side, there is wonderful talent throughout the team.
Thiago Silva is a player I admire and Marco Veratti is a top-class midfielder. Edinson Cavani also knows his way to goal.
But having a few of the best players in the world doesn't mean you have the best team. I'm a firm believer in that.
But they haven't spent huge amounts of money in this transfer window just to be happy to get to the last eight of the Champions League.
The owners want to win it, and will expect the trophy to be delivered sooner rather than later.
It puts pressure on Emery and his players, and Celtic need to feed off any anxiety they sense in the opposition.
The Celtic supporters will also have a significant role to play.
I've been fortunate enough to get two tickets for the game from Celtic and I'm very much looking forward to attending with my wife, Marina.
I've been lucky enough to play in massive European games for Celtic and to see this one on Tuesday night will be special.
Just as is the case with the Celtic players, the Celtic support must be patient and, if an early goal is conceded, it is vital to stay calm and not to panic.
Being relaxed is key to it all.
With the incredible backing of the Celtic supporters, the team has achieved many memorable results.
And you don't need to go all the way back to 1967 for evidence.
Last season's 3-3 draw at home to Manchester City was a fine performance. The 2-1 victory against Barcelona in 2012 will live long in the memory.
Why not have another night like it on Tuesday?
However, I'd say a draw would be a more than decent result for Celtic and set them up nicely for the rest of the group games.
The performance doesn't need to be scintillating, but it must be productive and effective.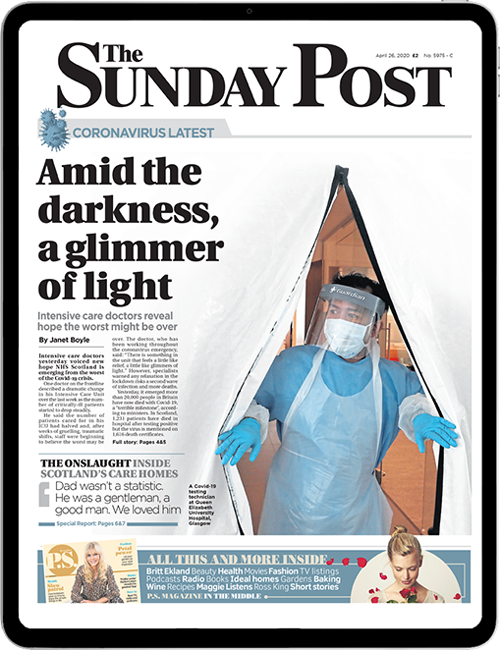 Enjoy the convenience of having The Sunday Post delivered as a digital ePaper straight to your smartphone, tablet or computer.
Subscribe for only £5.49 a month and enjoy all the benefits of the printed paper as a digital replica.
Subscribe