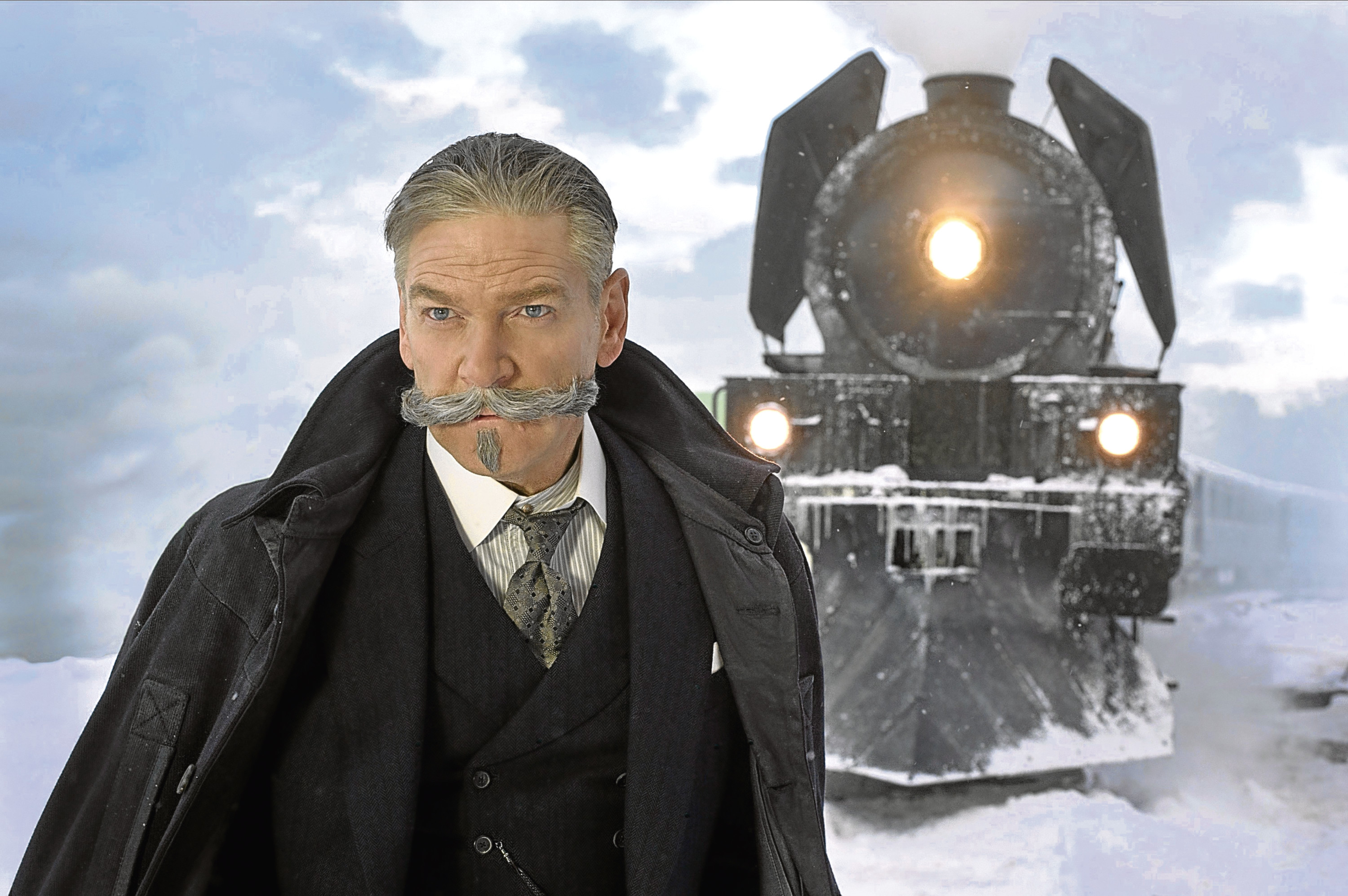 SOME stories are so good, they deserve to be told over and over again — just ask Kenneth Branagh.
The Belfast-born acting giant directs, produces and stars in the latest movie version of Murder On The Orient Express, and he's expressed an interest in doing more of the same.
It all began, of course, with the classic Agatha Christie novel, and there was a star-studded blockbuster cinema version in 1974, not to mention a whole TV series starring David Suchet and a TV movie version in 2001.
All warmly received, all successful, and none so definitive that meant nobody would dare ever try another version.
This new Branagh-led one also boasts an incredible star-studded cast, with Penelope Cruz, Willem Dafoe, Judi Dench, Johnny Depp, Michelle Pfeiffer and many more getting involved in the action.
Branagh has said he loved the whole project from start to finish and, if it proves as big a hit as expected, he'd love to do more Christie films.
"I liked the sense that I could let the audience escape into that world," he says of the sumptuous surroundings on the train.
"The details of what the characters are touching, seeing, eating, drinking and wearing are a significant part of the pleasure."
Agatha Christie herself spent many hours on various Orient Express journeys — without the murders, of course — so Branagh was keen to capture the whole look and atmosphere as accurately as possible.
He even brought in quizzes to keep his band of superstars, who were confined together at close quarters, from becoming stir crazy or bored with each other.
Dame Judi, and her eccentric ways, also played a big part in keeping everyone close and morale high.
The stars were "very playful, ebullient and like naughty schoolchildren at times," Branagh reveals.
"Judi is a big part of that. She has a capacity to switch from daftness into a very concentrated performance and she encouraged the others to keep up."
Olivia Colman, star of Broadchurch and The Night Manager, reveals: "It was a festival atmosphere. Ken would come in with quiz questions to keep us happy!"
Gadgets beneath the specially-built train convinced the cast they really were riding along on the Orient Express, and filming was done over a mile of real track.
The bumping around, however, did get a bit too much for some.
"If you suffer from motion sickness, as I do, it was a nightmare," says Tom Bateman, who plays Poirot's sidekick, Bouc.
"I had to pop a bottle of Champagne and walk through the carriage and talk to all the passengers and pour them Champagne. It wasn't only motion sickness, it was a bit like trying to juggle on a unicycle!"
If you try to spot film bloopers, you may struggle with this one.
Branagh, a perfectionist, had the crew use rulers to make sure every plate and piece of cutlery was exactly where it had been in the previous shot.
Murder On The Orient Express gets its full UK release on Friday, November 3.