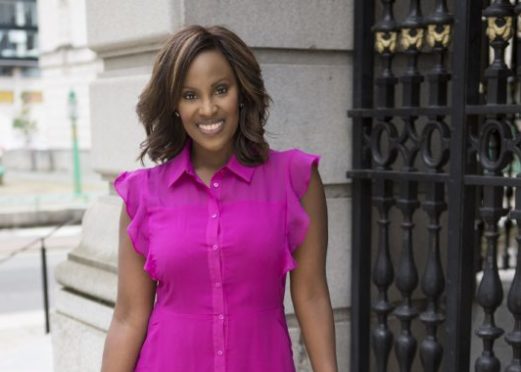 From her early years in one of the country's most popular girl bands to starring in a primetime soap, Kéllé Bryan is a woman of many talents.
But throughout her almost three decades in the entertainment industry, the 45-year-old believes her natural ability to sing, dance, act, present and tread the boards hasn't always been the focus for casting agents, directors and magazine editors. Instead, the colour of her skin was, more often than not, the deciding factor.
Even in the era of the Black Lives Matter movement which has prompted a seismic social and cultural shift, the Loose Woman panellist says there is still so much that needs to change and improve for the next generation, especially as people of colour are routinely overlooked for high-profile opportunities – including interviews, like this one, which appear on magazine covers.
"Over the cross-section of my career, so the last 25 years, I've seen a hell of a lot of change – but I've also seen a hell of a lot stay the same," explained Kéllé, who started her career with the R&B girl band, Eternal, alongside schoolmate Louise Redknapp.
"For example, I spent last weekend trawling the magazine aisles in a supermarket looking for an article I was featured in.
"I found myself on the back page, while (fellow Loose Women presenter) Andrea McLean was on the front cover. Although that in itself wasn't the issue, while I was looking, I noticed that there were no black women on the front cover of any of the magazines – bar Vogue, which we know has a black editor.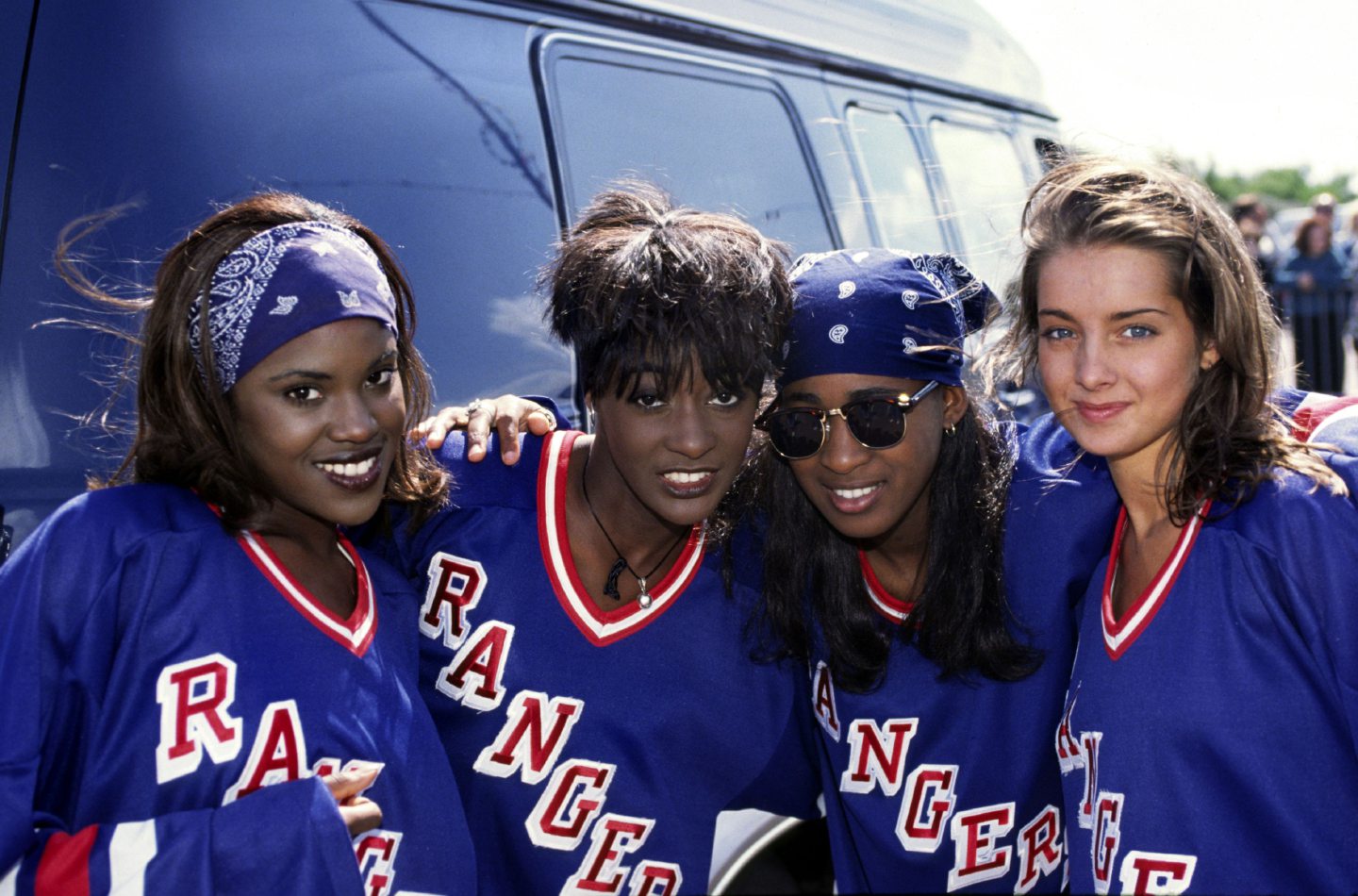 "When that happens, you ask yourself, 'Why? Why aren't there any black girls on the cover?'. And if it is because they are black, why is that? Historically, I was told by a magazine that I wouldn't be put on the front cover because they were sure we, as a band, wouldn't sell magazines. We were a predominantly black band and black people didn't sell magazines.
"So, for me, this interview is groundbreaking – but it's crazy that, 25 years on, being on the front cover of a magazine should be such an anomaly. It's baffling that we're still having this conversation."
She added: "We could sit and look at my list of achievements, but we don't need to because I know what they are. I've seen people with less accolades repetitively on front covers, so it can't be to do with stature and weight in the industry. It sounds really tacky but I have to say it – I appreciate being deemed 'worthy' to be on the front cover."
Hailing from East London, Kéllé landed a place at the prestigious Italia Conti performing arts school when she was just 11, and from there built a glittering career.
After selling more than 10 million records with Eternal – whose hits included I Wanna Be The Only One, a No 1 in 1997 – she launched a successful solo career, before turning to acting in theatre and TV. Although the path to the top hasn't been easy, Kéllé admits she wouldn't dissuade her own children, Regan, nine, and Kayori Rose, six, from stepping into the limelight – mostly because they will have a determined mum behind them, just as she did when she was starting out.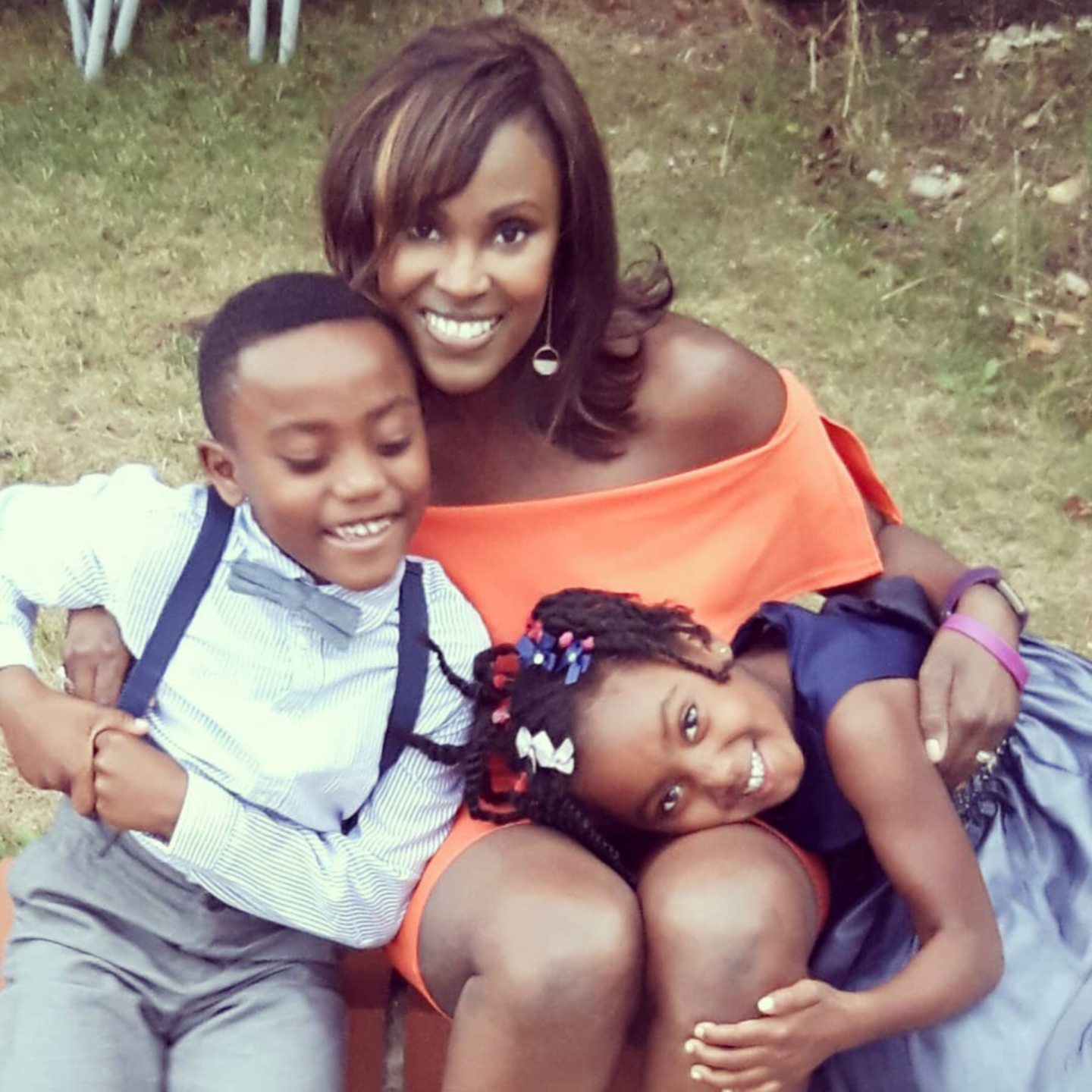 She explained: "So long as my children are equipped with the vocabulary and they have a very clear line for what is and isn't acceptable, I'll encourage them to go into any industry.
"It's no holds barred in our household – whatever you want in life, you go for it, there are no limits. That's how I was raised, and that's how I'm raising them. If I didn't think like that, I wouldn't be sitting where I am today.
"My mum was the same. We didn't have the money for me to go to Italia Conti, so she marched herself up to the local council and said, 'My child is talented, she deserves the right to go to this school, and we need a grant'. They turned us down and she appealed the decision again and again and again until they said yes.
"Was it difficult? Hell, yes. I was one of only two black people that attended a school that was predominantly white – and I was on a scholarship, while everybody else had parents who paid for them to go there. But did that mean I took myself out of that environment because I was scared of the backlash and racism? No. I faced the racism and here I am. You have to get stuck in and deal with the hurdles as you go, otherwise change never happens."
Since 2017, Kéllé has played the role of Martine Deveraux in Channel 4's Hollyoaks, which returned to screens with new episodes last week, after filming was shut down for two months during the coronavirus lockdown.
Landing a part in the hit soap was a career highlight for Kéllé who, prior to taking up the role, had faced numerous battles with her health. In 2000, the actress was diagnosed with lupus, a long-term autoimmune disease, and later suffered a stroke in 2016 after contracting an infection while in hospital. In the weeks and months after the stroke, Kéllé had to relearn how to walk, talk and even text, but says the thought of returning to her career kept her focused, and she arrived on set just two years later.
Despite facing many hurdles to get there, Kéllé also says she saw the importance of playing a character who would help to challenge and inform the show's audience.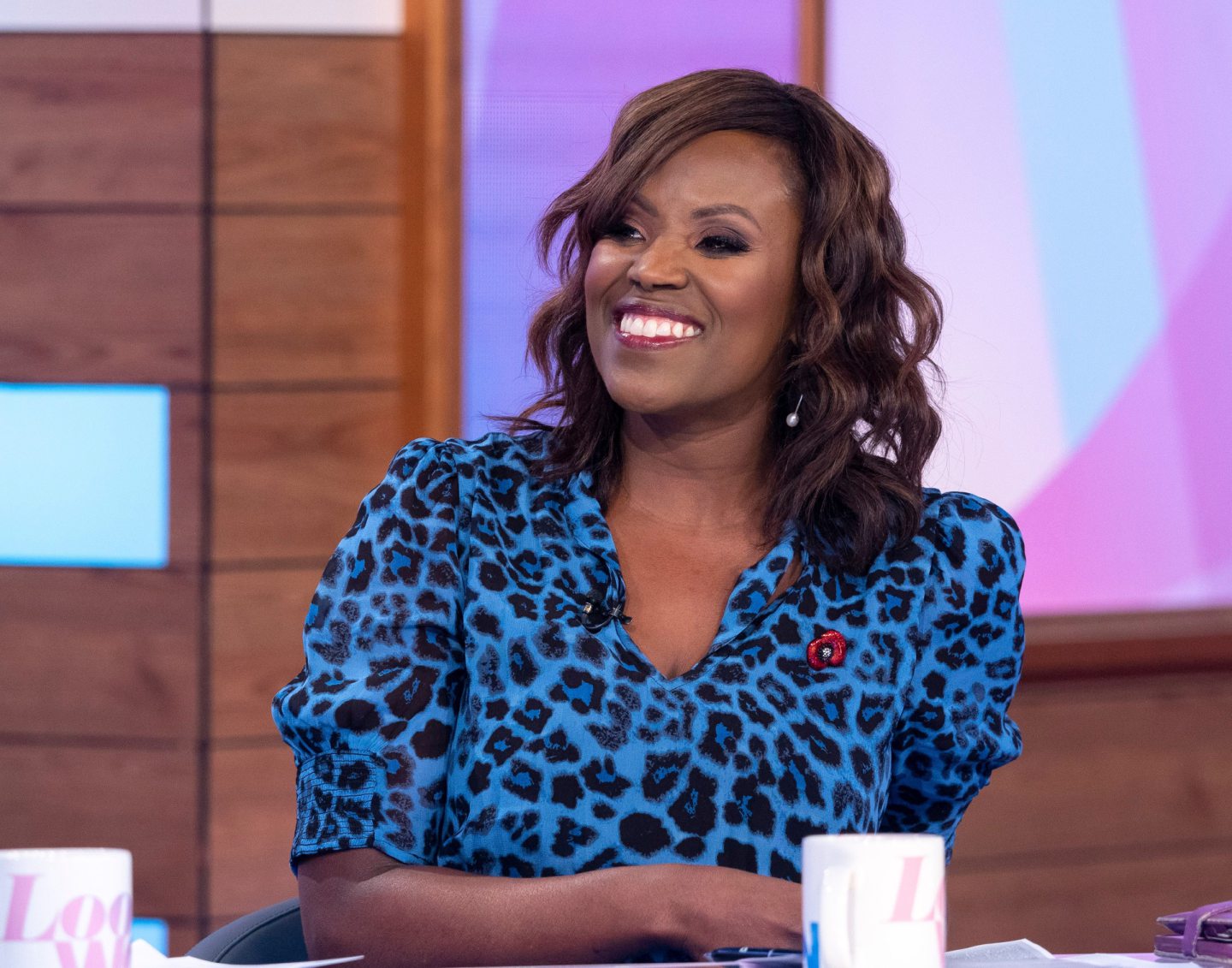 "My speech was severely slurred and I had brain fog and short-term memory loss – so, you can imagine picking up scripts was quite interesting," she explained with a laugh. "But acting was what I had always wanted to do.
"I never dreamt of being in Hollyoaks, but I dreamt of telling amazing stories. So, when I sat down with the executive producer, and he told me about the narrative that he wanted to challenge within the black community – namely how Christianity and sexuality is still such a taboo subject – I knew it was a challenge I really wanted to do. So, I joined the show and I've been there since.
"I love playing Martine, she's so much fun and so reckless in some ways. And I love the spark and relationship I have with Richard Blackwood, who plays Felix (Martine's ex-partner).
"We've known each other for 20 years, so to be able to work together is brilliant.
"I'm so grateful to get to play Martine, and build her into who she is now. I get so many people – especially cab drivers – telling me how much they love Martine. I'm very blessed and I do feel very lucky."
With the 25th anniversary of the popular Channel 4 series arriving in October, Kéllé hints there will be lots of exciting storylines for her to get her teeth into over the coming months.
She said: "It's huge – 25 years is absolutely massive for the soap. There's lots and lots happening, and a massive storyline with the Deveraux family. It will be really quite shocking for lots of people – but that's probably about as much as I can say!"
---
Loose, but still friendly
With a unique blend of panellists who can debate any topic, Loose Women is known for its fun, fast-paced, often controversial conversations – and that's why Kéllé loves being part of the show.
"With the right blend of women and a good anchor, you can be there for hours talking about even something as simple, say, how often we shower," laughed Kéllé.
"We're all really open on the show – maybe a little too open. Afterwards, sometimes I'll think, 'Oh did I really say that on air?'. It's very organic and relaxed."
And although some debates can get a little heated, Kéllé admits there's no hostility after filming ends.
She continued: "We are there to give our opinion – it would be a really boring show if everyone just agreed.
"Yes, we get heated sometimes, but that's what people love about the show. And it certainly doesn't continue off camera – we have a good giggle afterwards. Me and Janet Street-Porter, in particular, have a really nice mutual respect. We've been working together so long, now she'll just say, 'Go on, I know you're going to disagree with me!'
"It's not personal, it's just an opinion."
---
Loose Women, Monday-Friday, 12.30pm, ITV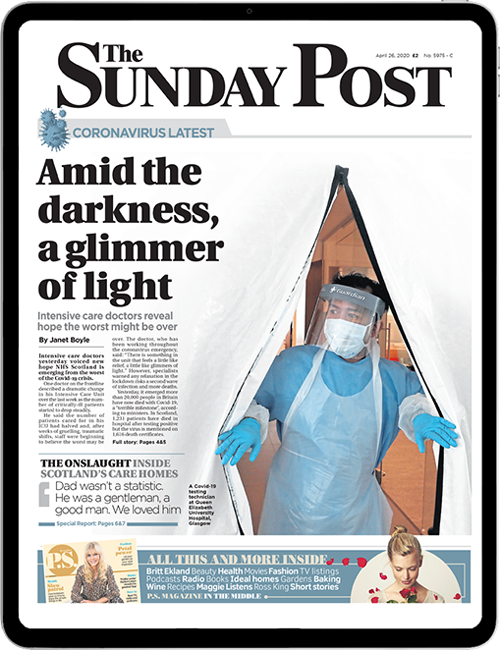 Enjoy the convenience of having The Sunday Post delivered as a digital ePaper straight to your smartphone, tablet or computer.
Subscribe for only £5.49 a month and enjoy all the benefits of the printed paper as a digital replica.
Subscribe