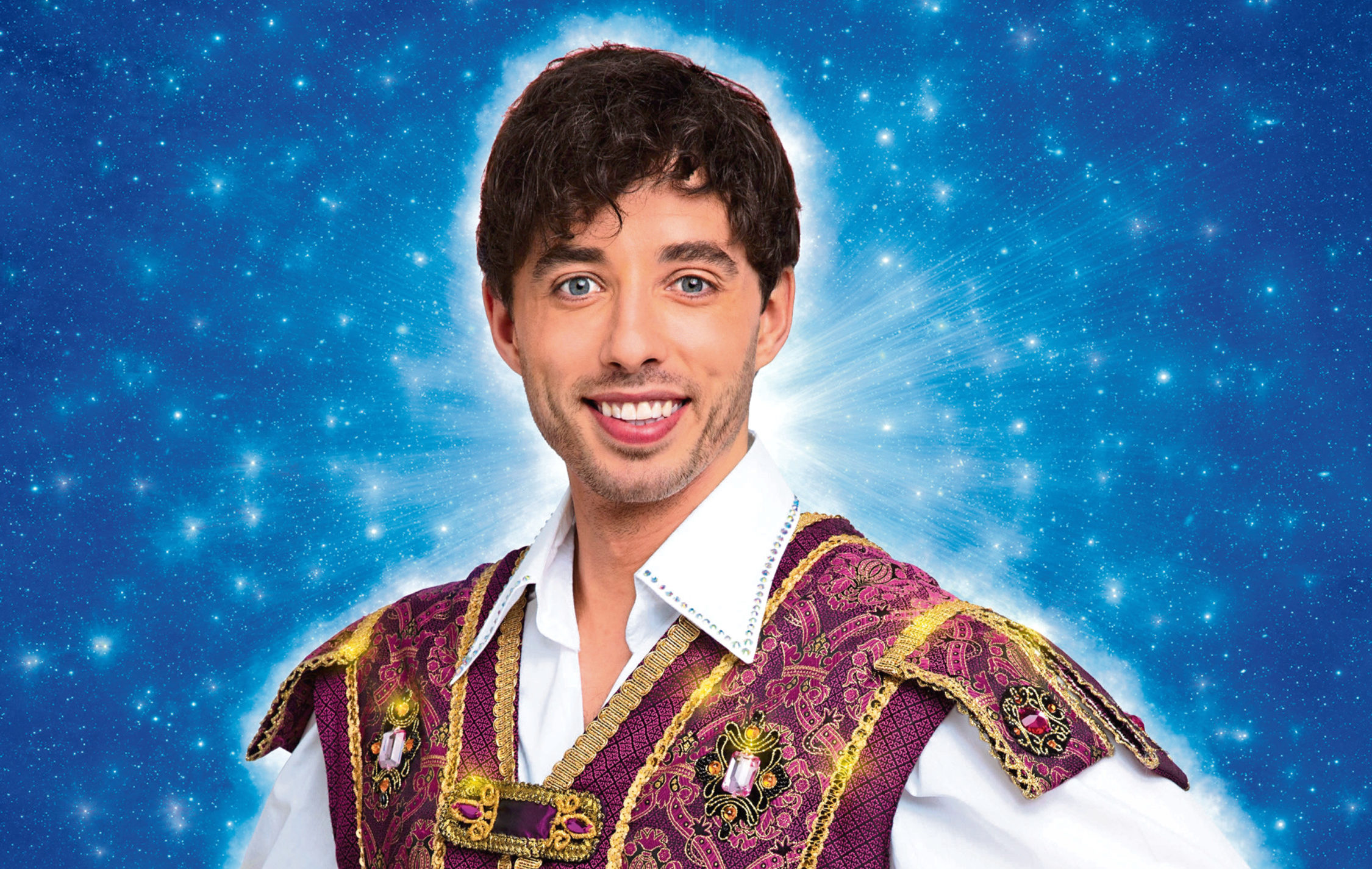 IT was the calm before the storm, the peaceful, reflective car journey before madness hit and life changed forever.
Keith Jack had just won BBC 1's Any Dream Can Do and he'd shunned after-show parties and decided to head back from London to Edinburgh.
"It was a Saturday night and I was driving home," Keith, 30, who is starring in this year's SEC panto Cinderella, told iN10.
"The BBC offered to get me a flight and I said I'd rather go in the car with my dad.
"It was the most relaxing eight-hour journey I'd ever had. I'd never been away from home before and it had been the maddest five months of emotion you could possibly imagine.
"Then I got back home and my phone went absolutely crazy with so many calls and messages on the Sunday.
"I had a couple of days rest and on the Wednesday morning I got a flight down to London again and that was me away solidly for eight months."
Keith says he'd had to block out the fact that more than 10 million people were watching him and just focus on the five cameras and 200 or so people in the studio.
But he soon realised the attention he'd generated when he joined the tour of Joseph And The Amazing Technicolor Dreamcoat.
And he's since gone on to become a huge musical theatre star, both in London's West End and across the country.
"People talk to me as if it was a couple of years ago, but it's actually 11 years," said Keith.
"But it was such a big thing and even now I find it hard to process it and believe it all happened."
What makes Keith's stage success, with expansive dialogue as well as the songs, more remarkable is that he has dyslexia.
"I was into drama at school and always found English and writing really hard," explains Keith.
"That's funny, because now I have to learn scripts all the time and it's just something I have had to learn to deal with.
"I really want to have scripts in advance and be able to go through it in my own way. My worst nightmare is showing up to an audition and them giving me a script on the day.
"That has happened and my brain just doesn't deal with that in the same way as other people.
"I try and stay as calm as possible and always tell the people I'm in front of that I'm dyslexic.
"Somehow I learn things really quickly and hopefully I can get a few minutes to go over it. I find a blue highlighter pen helps me.
"It's easier now and I've learned that there are a lot of people in this industry who are dyslexic."
Keith, who joins The Krankies, Gavin Mitchell and Jonathan Watson in Cinderella, has always been a big panto fan. He's appeared in productions across the country and loves the stage door recognition from young fans. "I still remember being nervous in my first one, which wasn't really because of the words, but because I was Peter Pan and had to fly – which really worried me."
While many panto stars look forward to the end of the run and the chance to have a long break and put their feet up, that isn't the case for Keith.
He is in the midst of a mammoth run playing Nick in ever-popular stage play Fame.
"We're on a Christmas break from that," says Keith. "I'm lucky, as that's the only reason I can do this.
"I've been doing Fame since July and had to rehearse this and do that at the same time for a couple of days.
"When this finishes I'll have a few days and then it's right back into Fame again until September. And after that we take it into the West End. So that's what people are seeing on the tour, it's the West End production and performers."
After a decade and more of doing the job he'd always dreamed of, Keith can look back on so many highlights and pinch me moments.
"I've performed for the Queen and the week after I went to perform for a birthday for the Spanish royal family," he adds.
"I've met some remarkable people and made some amazing friends.
"But I've still got ambitions. I'd love to do a soap where I'm playing a character no one would expect.
"It'd be great to be a baddie but I don't think anyone would cast me as that."
---
Cinderella, SEC Armadillo, Glasgow, until December 30