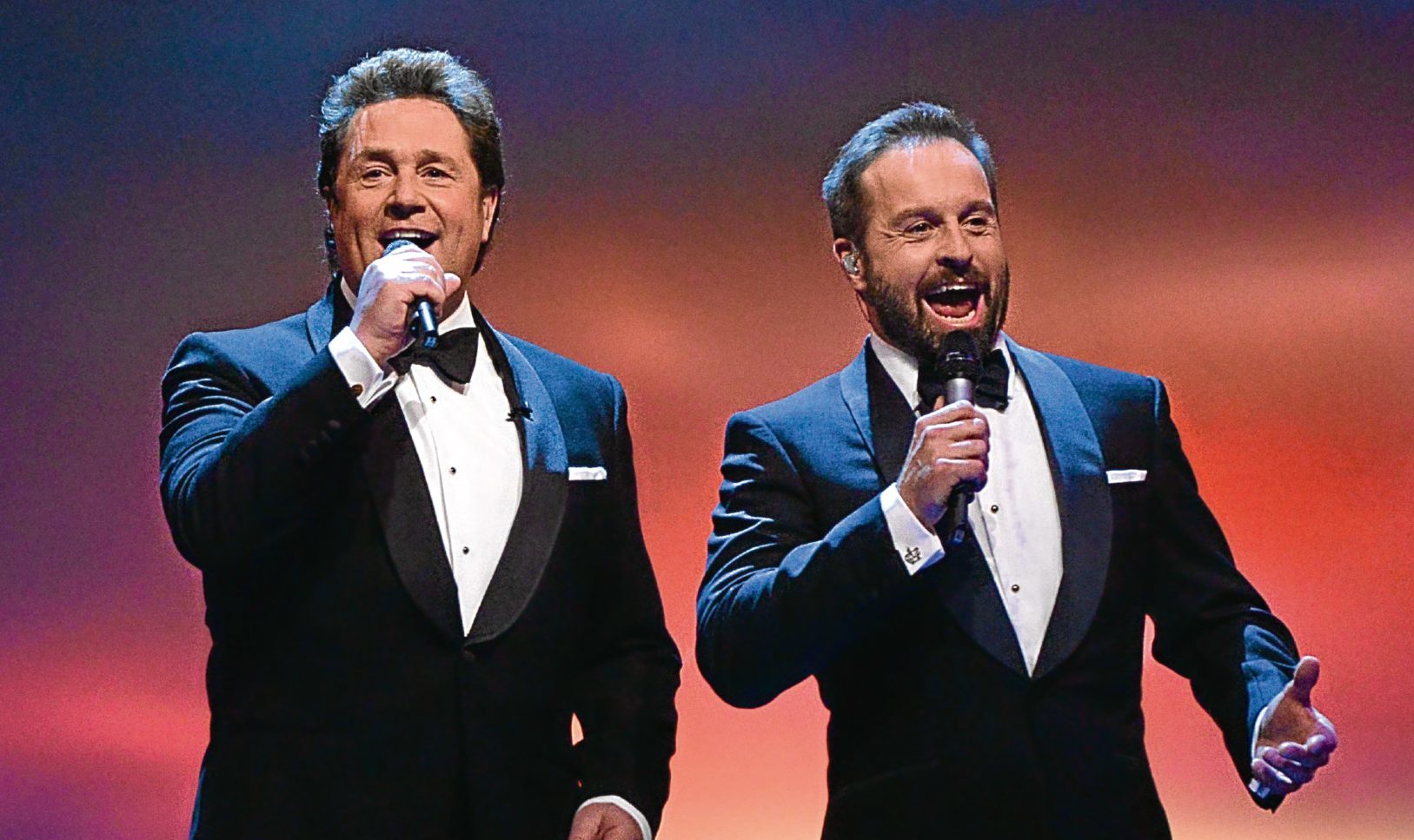 EARLIER this month, Michael Ball and Alfie Boe achieved their second No.1 album within a year as a duo.
Together Again went straight to the top spot and could yet prove to be as big a success as their debut, Together, which was the Christmas No.1 and 2016's best-selling album in the UK, selling more than 600,000 copies.
It seems like a match made in musical heaven, yet it took several years for the two to get together in the recording studio.
The relationship began when they performed in Kismet at the London Coliseum. Afterwards, Michael Ball became the first musical theatre star to be given a solo concert at the BBC Proms and asked Alfie to join him.
But it took much longer for the partnership to fully develop.
Alfie, Britain's most popular and biggest-selling tenor, explained: "We met 11 years ago and first chatted about doing this about five years ago.
"Michael mentioned it first, with the idea of teaming up with a third singer and doing a one-off show.
"We were wondering who we should get in to join us, but then it all dissipated and we went off to do our own things.
"It wasn't until two or three years ago that I called Michael and said we should try to do it.
"Once I resurrected the idea, our management began speaking and before we knew it, record companies were interested.
"We went into the project to have fun, just two friends getting together to sing songs and do some shows, and it escalated into more than that. We're thrilled."
Part of the reason for Alfie and Michael's success as a team is due to their friendship and knowing when to take a step back.
"When you work closely you have to make sure you get on. If we didn't like each other it would make life really hard, but we're very good friends.
"We have our up and downs, but we're always there for each other.
"If one of us is feeling down or low, we have the other's back.
"There are times when you need your own space, but when you are with someone for such a big amount of time, you know when that moment is – that's the beauty of getting to know someone."
With hit albums, primetime TV specials and an upcoming arena tour, the partnership is turning into a juggernaut which is unlikely to come to a halt anytime soon.
"If the public still want it, then we would be silly not to do it," 44-year-old Alfie admitted.
"We are not the ultimate duo – we aren't just going to have a duo career. We're going into the studio next year to record solo albums, but when we come back together it will be fun and exciting.
"It's like Bing and Bob or Frank and Dean, they did their own things but when they met up it still seemed fresh."
Performing on massive stages and in arenas such as the Hydro has become the norm for Blackpool-born Alfie, but it was his grounding in village halls around Scotland early in his career that he says has allowed him to handle anything in a live setting.
He was discovered while singing as he worked as a car mechanic in a Blackpool garage. He auditioned for a part in London, went on tour for 12 months and then enrolled in college to study for four years.
Alfie's first job after graduating was with Scottish Opera, which he describes as his most fun role.
"It was a cast of five people travelling around Scotland in the back of a Transit for three months, playing village halls," he smiled.
"When I finished that tour I took on another one with Scottish Opera, which meant another six months in the Transit, but I loved it and learned a hell of a lot, like how to deal with every type of environment.
"At one show we had a dog run on stage – you don't experience that in an opera house.
"My belief is that classical music can be taken anywhere and performed to anyone. It's music, not the crown jewels. Everyone deserves to hear it, not just certain individuals or parts of society.
"Nothing fazes me on stage now and that's thanks to Scottish Opera
"The experience taught me to connect with the audience and that's still something I do to this day – no matter the size of venue."
Michael Ball & Alfie Boe, SSE Hydro, Glasgow, AECC, Aberdeen, Dec 10-11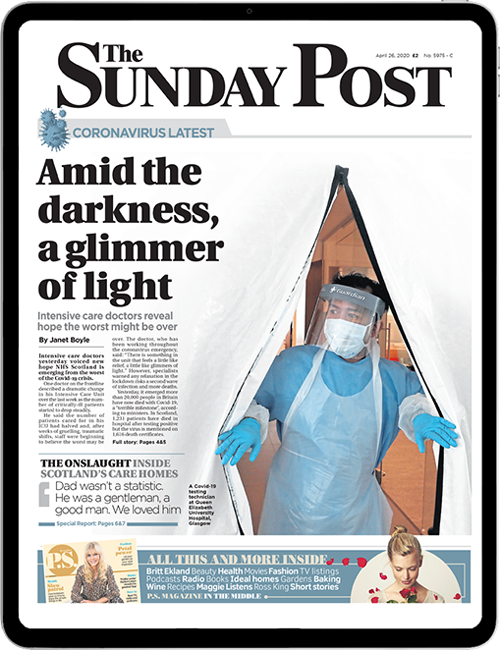 Enjoy the convenience of having The Sunday Post delivered as a digital ePaper straight to your smartphone, tablet or computer.
Subscribe for only £5.49 a month and enjoy all the benefits of the printed paper as a digital replica.
Subscribe