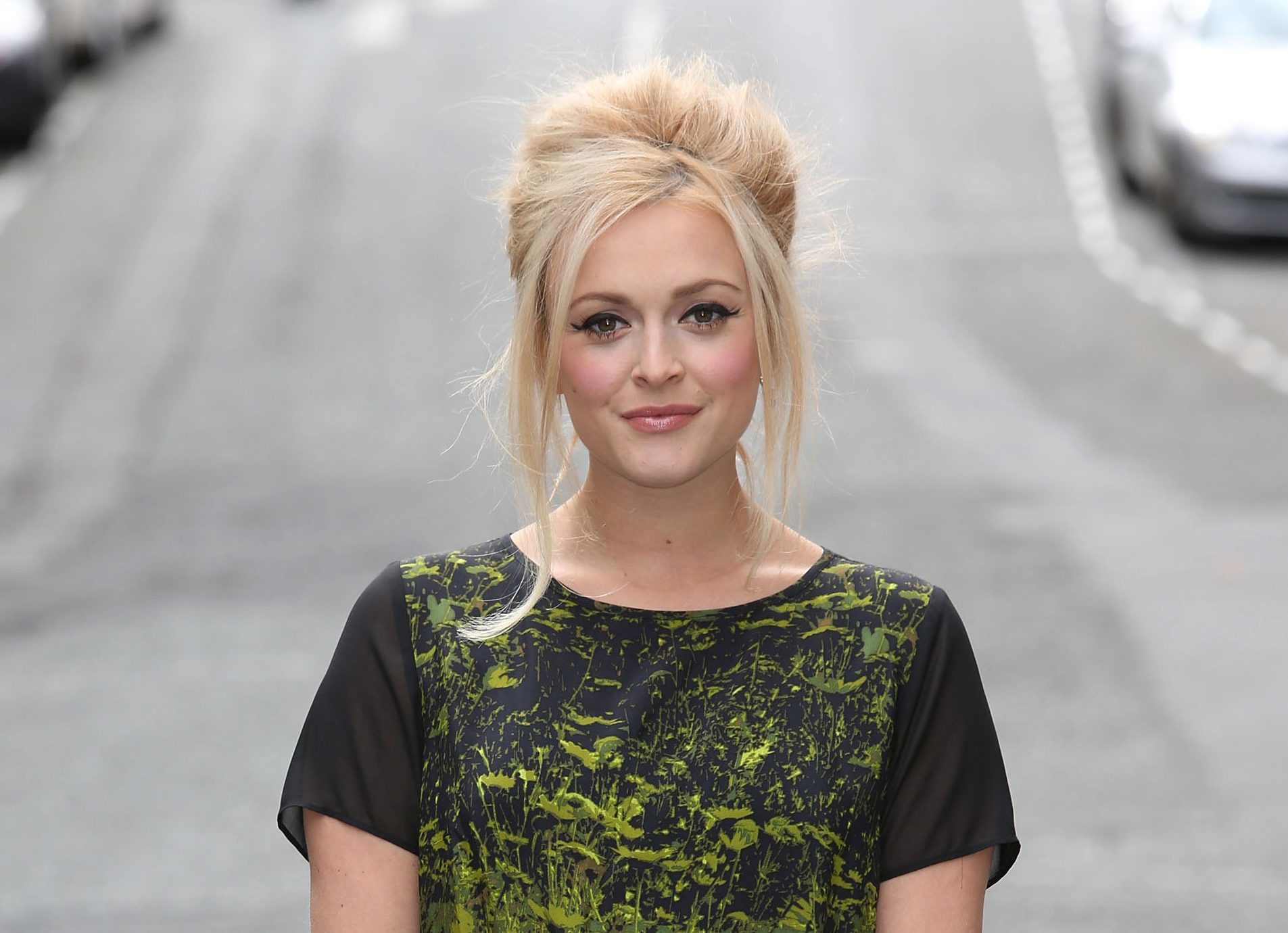 IT is the eve of Blue Monday, the day when, deep in the miseries of January, we feel most like ducking under the duvet.
Tomorrow has been branded the most depressing day of the year, when a culmination of factors like bad weather, debt and the end of the Christmas festivities crash down on us.
TV presenter turned writer, Fearne Cotton, is a signed-up member of the I Hate January club, but the author of Happy – and new book Calm – is doing her best to turn those seasonal frowns upside down.
But adding more happiness and calmness to our lives is no easy task these days, as Fearne admits.
"I don't like January, it's tough," she says.
"We've had the excitement or stress of Christmas and then it's gone instantly.
"The weather is terrible, the nights come in early and then we set ourselves big goals for the year ahead with this expectation that everything is going to be great, so it can be a high pressure time.
"We have to go easy on ourselves. It's the little things that make us feel better, rather than the big goals.
"So take time to make yourself that coffee you like or phone a pal who makes you laugh as you travel into work.
"These things help us, rather than focusing on big remedies.
"I got up this morning, had a coffee, went out for a quick run and watched the sun rise – and it was wicked.
"I'm not some amazing Buddhist monk, it's a work in progress and will remain so.
"But I realised there was a place for calm in my life and that it had to take precedence over other things that I thought were important."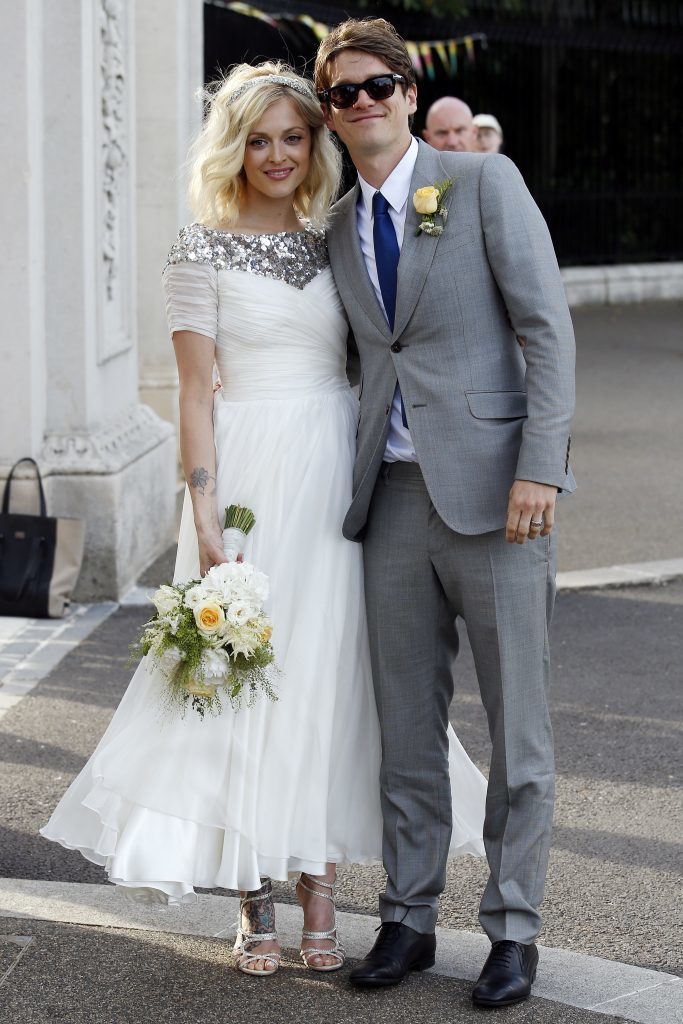 Having kids was a big turning point in the 36-year-old's life. She is mum to five-year-old Rex and two-year-old Honey with musician husband Jesse Wood, the son of Rolling Stones guitarist Ronnie. She also has two stepkids.
After becoming pregnant for the second time, she gave up her job at Radio 1 – where she presented for 10 years – and scaled back her TV work.
But as every parent knows, having a couple of little ones to care for makes life more hectic than ever.
"Having kids, your time just diminishes before your eyes.
"You need to prioritise what's important, otherwise it becomes overwhelming.
"I'd already started writing Calm when I had a panic attack. I'd never experienced one before and that's when I realised I had to make some changes.
"My mate and I had been out for lunch and we were driving back when it happened. We were chatting away, I was going home to see the kids and I felt fine. It came out of nowhere."
Fearne managed to safely pull over and eventually made it home, but it was a wake-up call.
"At the time, work was hectic, my husband was working away and a couple of friends had fallen ill," she said.
"I had insomnia and I was knackered. I thought I was coping but I wasn't.
"I consulted my GP and I also talked to one of my friends, Heidi, who has five kids and works as a screenwriter.
"She told me I had to stop fighting fires and just let it be, and I would find calm that way.
"I'm a neat freak and a perfectionist, and I felt like everything was a mess and out of control.
"But I had to realise it doesn't matter if there is peanut butter up the walls for a couple of hours – it'll be ok."
Fearne's current life as a mum and author, who also has kitchenware and children's clothing ranges, is far removed from the globetrotting showbiz career that began when she was just 15 on The Disney Club.
"I feel like I'm starting from scratch again, but I like a challenge," she said. "Life is a lot calmer than it used to be. For a while I was here, there and everywhere – it was a real adventure and I look back on it with fondness.
"Interviewing Prince William and Prince Harry for the Concert For Diana was special, as was climbing Kilimanjaro.
"I've had some exceptional experiences and I think I'll get back to doing some crazy stuff again.
"When I was at high school I was an average student who looked out the window and daydreamed about being on stage. I auditioned for everything and ended up in The Disney Club."
One of Fearne's early jobs was presenter of kids' programme, The Saturday Show, which led to her spending a lot of time in Scotland.
"We would do the episodes there during the summer, so I spent three days a week in Glasgow.
"I was in my early twenties and I used to go to King Tut's to see gigs all the time and browse the record shops. It was great.
"Then I did the Sport Relief cycle from John O'Groats, which was an amazing experience. Cycling through the Highlands was hell on earth but it was also beautiful, especially seeing the area at all times of the day and in all types of weather."
While the weather outside still isn't great, Fearne hopes her new outlook will mean there is only sunshine and no clouds above her head going forward.
"These two subjects I've been writing about are something I'll be working on for ever and trying to make progress in," she adds.
"I don't know where this new career will take me, but I'm looking forward to finding out."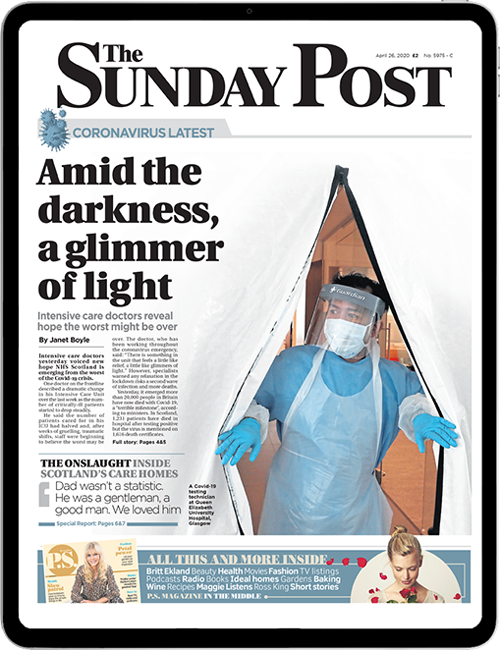 Enjoy the convenience of having The Sunday Post delivered as a digital ePaper straight to your smartphone, tablet or computer.
Subscribe for only £5.49 a month and enjoy all the benefits of the printed paper as a digital replica.
Subscribe