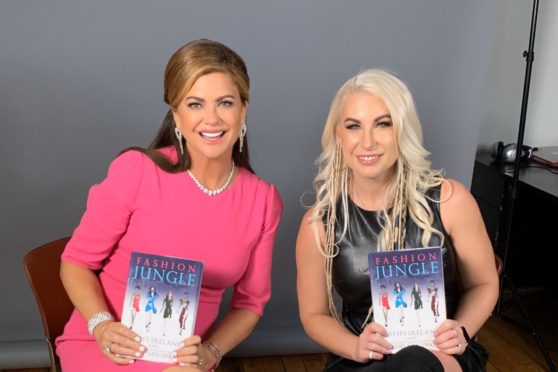 Former US supermodel-turned business mogul Kathy Ireland has joined forces with four-time No 1 New York Times best-selling author Rachel Van Dyken to pen her latest book.
And the joint fiction – Fashion Jungle – has been a lifetime in the making for Ireland, 56. Described as Sex And The City meets Valley Of The Dolls, it is closely based on the life of Ireland, who lays claim to being one of the richest self-made women in the world.
And it's what she calls a "cautionary tale about the dangers and beauty of the fashion industry". Focusing on the lives of four women making their way in a glitzy world peppered with scandal, #MeToo-style incidents, human trafficking and even murder, it comes as something of a surprise to learn that while it makes for a good grown-up read, its core message is pitched at girls aged 12 and upwards.
Co-writer Rachel, 34, who was hoping to be in Edinburgh this summer for the Romance Author and Reader Event at the city's International Conference Centre, tells P.S: "The book is a passion project for Kathy and something she has wanted to do for over 30 years.
"It was a great honour that she trusted me with those stories.
"We felt like it was our responsibility to tell them and to fictionalise them; to make it so that young girls could pick up the book and read about the fashion industry and the #MeToo movement.
"The way we packaged it made it much more appealing and digestible to younger people. Someone my age can pick it up and say, 'wow, what a great story,' but it is a safe read for someone who is 12 or 14. It is a huge warning to teenage girls."
Rachel, who has Scots blood in her veins (her grandfather on her mother's side was a Murray), says it tackles difficult issues, in particular the grooming of a 14-year-old girl by a photographer who four years later marries her. To the victim's horror, in his 40s he repeats his earlier behaviour, this time with girls who are 13.
Rachel explains: "He's telling them, 'it's OK to take your top off for this picture, you can trust me, I'm an adult.'
"He is using those key words, telling a girl she is in a safe space, that she can trust him when really she can't.
"As women we are told to be polite, we are told to have manners, to please the people around us. That is so dangerous to preach to young women; you are telling them they have to please people, that they can't say 'no' and have an opinion. In this book we say it is OK to say 'no', OK to stand up for yourself, even if it hurts someone else's feelings.
"At the end of the day, only you are going to look out for yourself. No one else is going to do that for you.
"I used to work at a school and I would have no problem giving it to my 12-year-olds, especially knowing what they are exposed to these days.
"As a parent, I would say, 'let's read this book together and talk about the power of 'no'. Any mum with their daughter could read this.
"One of the reasons we wrote this was that Kathy was adamant that anyone can pick it up and go to church with it in their hands.
"You can bring it into a school and be totally fine. That's the magic of it. You can find yourself within the pages – girls anywhere in the world can identify with it."
Fashion Jungle, Kathy Ireland & Rachel Van Dyken, Van Dyken Enterprises & Sandbox, £15.99.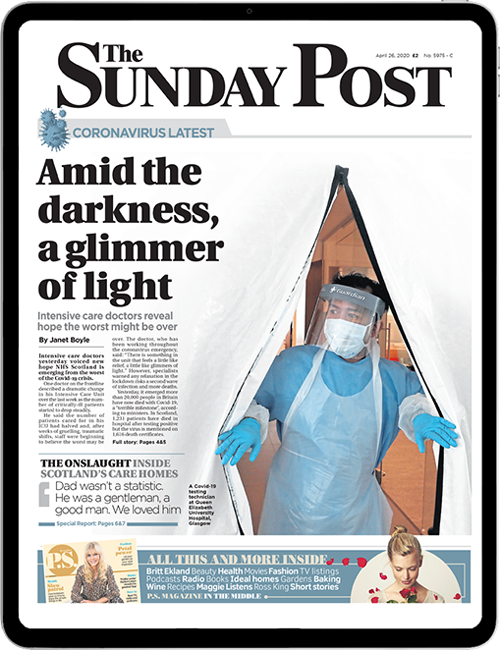 Enjoy the convenience of having The Sunday Post delivered as a digital ePaper straight to your smartphone, tablet or computer.
Subscribe for only £5.49 a month and enjoy all the benefits of the printed paper as a digital replica.
Subscribe