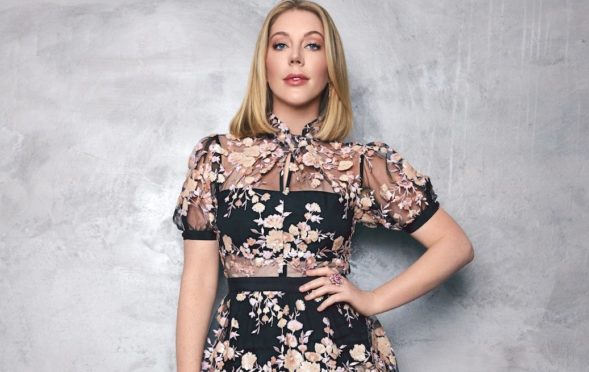 Being open is something our North American cousins do a little better than we British people.
Stones apparently give up drops of blood more readily than we do information about ourselves.
Just ask comedian Katherine Ryan.
The panel show stalwart has moved into podcasts with her new show, Katherine Ryan: Telling Everybody Everything.
This is mainly Katherine holding forth with candid chat, pettiness, phone calls, and some serious stuff, too – straight from "the nation's sweetheart".
A lot of it is small talk – but it's something Katherine herself doesn't indulge in.
"I don't like small talk," she said. "Moving to Britain – I mean, I love the people here, but some are a little too polite for me.
"I want to go straight in. I want to know, what's the biggest trauma in your life? What are you excited about? What's going on with your brother-in-law cheating on his wife? I just want to know the deep issues.
"And I think that's what makes me a provocative dinner-party guest.
"I'm ready to answer anything. There's no question, you know, that I'm uncomfortable answering in front of a large group of people."
Canadian Katherine made headlines last week for her candid chat on another podcast, Laura Whitmore's Castaway, where she revealed she had had a miscarriage.
"I think there is harm in silence. There can be danger in taking on too much and being silent, for some people," she said.
"I didn't take any personal joy from sharing it. I mean, now I feel very vulnerable and I've taken on, I think, a lot of collective grief as people reach out with their stories.
"But I felt I don't want an experience just to happen with no resolution."
Telling Everybody Everything, Apple Podcasts
---
Famous Fates: Falls From Grace, Spotify
You might not want people to fail but it can be entertaining. The Germans even have a word for it – schadenfreude.
Every Wednesday, Falls From Grace tracks two famous meteoric rises and the spectacular demises that followed, from star athletes and powerful politicians to Hollywood A-listers and genius writers.
Delicious downfalls covered include Howard Hughes and Roman Polanski.
Talking Politics: History Of Ideas, Apple Podcasts
Is your brain getting a bit limp during lockdown?
This podcast by David Runciman explores some of the most important thinkers and prominent ideas lying behind modern politics – from Hobbes to Gandhi, from democracy to patriarchy, from revolution to lockdown.
Plus, he talks about the crises – revolutions, wars, pandemics – that generated these new ways of political thinking.