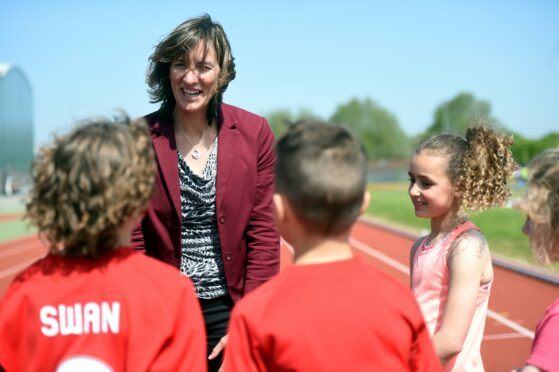 The boards of sports clubs and organisations must be split equally between men and women, according to Dame Katherine Grainger.
The record-breaking Olympian joined growing calls for women to be better represented on boards and encouraged to take up positions of power. Grainger, who is chair of UK Sport, has long championed equality and diversity in sport, and says a similar approach should be adopted when it comes to senior roles in sports clubs and associations.
"I think we have seen it, not just in sport, but in business especially, to have 'the 50% club'. It's now a minimum," she said. "In sport, we know in most areas that women and men can compete and enjoy sport equally. So why shouldn't it be 50%?"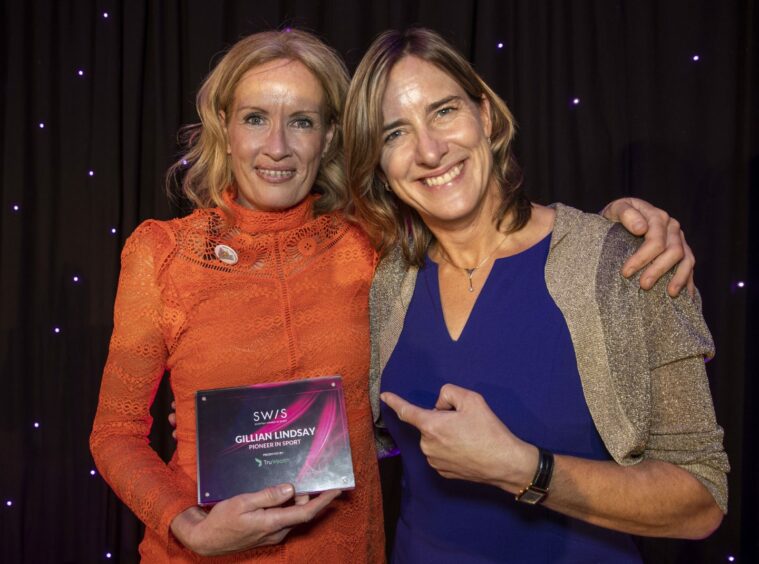 Grainger said sport is moving into a healthy environment where every aspect of diversity is welcomed at every decision-making level.
"When we sit round the board table, I want women and men, but I also want people from different parts of the country and different backgrounds," she said. "It results in better decision making. We all have natural assumptions, but we want them to be challenged and tested and get to a really healthy place.
"Women have been increasingly respected around the table and we benefit from having women sitting at the board table. A lot of women maybe don't think it's for them, know what's involved or what they might have to add. We have to educate them and encourage more and more to get involved."
The rowing champion, who competed at five Games and won gold in 2012, added: "I chair a board and have a few female chief executives sitting on it and board women around the table. I am not consciously aware of it – and I think we want to get to a place where it is like that. In fact, it feels quite odd if we don't have these female voices in the room. Now we think to ourselves 'something isn't quite right here'."
Grainger spoke out weeks after The Sunday Post revealed women are still massively under-represented in senior positions in Scottish sport.
A report commissioned by Scottish Women In Sport (SWIS) suggests men are filling 80% of the most senior roles in sports clubs and associations, prompting calls for renewed effort to install more women in leadership roles. Four out of five chair and chief executive roles are male.
High-profile sportswomen, including tennis coach and Post columnist Judy Murray, Sue Strachan, who is the first female president of Cricket Scotland in 140 years, and former manager of women's rugby Katie Sadleir, who recently became chief executive officer of the Commonwealth Games Federation, have joined growing calls for equality in sport.
Maureen McGonigle, founder and CEO of SWIS, said: "These figures offer us an opportunity to fully grasp the lack of equality in leadership roles in sport and from that we must gain an understanding on the barriers that are holding back progress and work together to change the overall picture."
A whole new ball game: Change demanded as research reveals too few women at the top of Scots sport
Grainger was back home in Scotland on Friday to speak at the Scottish Women in Sport Awards at Glasgow's Grand Central Hotel when she said it was great to be able to mark the achievements of the country's female sporting talent in person after so long.
"Sport is such a community and collective experience so it's amazing to be able to come together and celebrate this year," she said.
"For a while we lost sport from our lives, but for the second half of this year, things have been coming back together. Sporting communities have reconnected and clubs are thriving again. It's only when something gets taken away from you that you really appreciate it so much more. We have realised the important part sport plays in our lives.
"There are so many stories and so many amazing athletes at this year's event. Of course, we have the Olympians and Paralympians. We cheered them on and we laughed and we cried with them – but we also have the unsung heroes in women's sport. We always congratulate those who make it up to the podium, but they get a huge amount of help to get there from the teachers and club coaches to the people who put the sports onto the big screen. These awards recognise all women involved in all aspects of sport."
Scotland star salutes world-conquering, trail-blazing, awe-inspiring pioneer as awards hail country's sporting women
Grainger is currently preparing for a busy sporting schedule for next year. "I think people had better enjoy the relaxation at Christmas, because 2022 is going to be a bonanza year for sport.
"We've got the winter Olympics and Paralympics, the Commonwealth Games, the World Athletic Championships and the Women's Euros and Rugby League World Cup which were postponed.
"Sport was pretty much halted for 2020, but it's now accelerating at pace. I think it's going to be 2023 before we can catch our breath again!"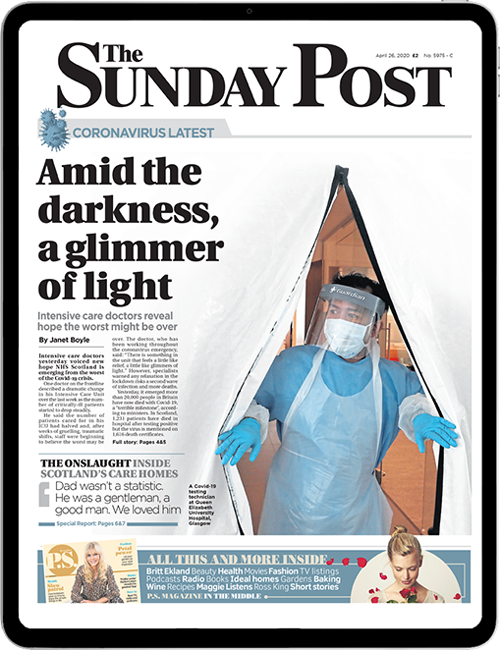 Enjoy the convenience of having The Sunday Post delivered as a digital ePaper straight to your smartphone, tablet or computer.
Subscribe for only £5.49 a month and enjoy all the benefits of the printed paper as a digital replica.
Subscribe